Eiffel Scholarship: the cherry on the cake
What is your background prior to EDHEC? I got MSc in Mechanical Engineering in Moscow, specialised in friction. I also have some professional experience as a Data Analyst at Accenture for 2 years and…
Reading time :
29 Jan 2020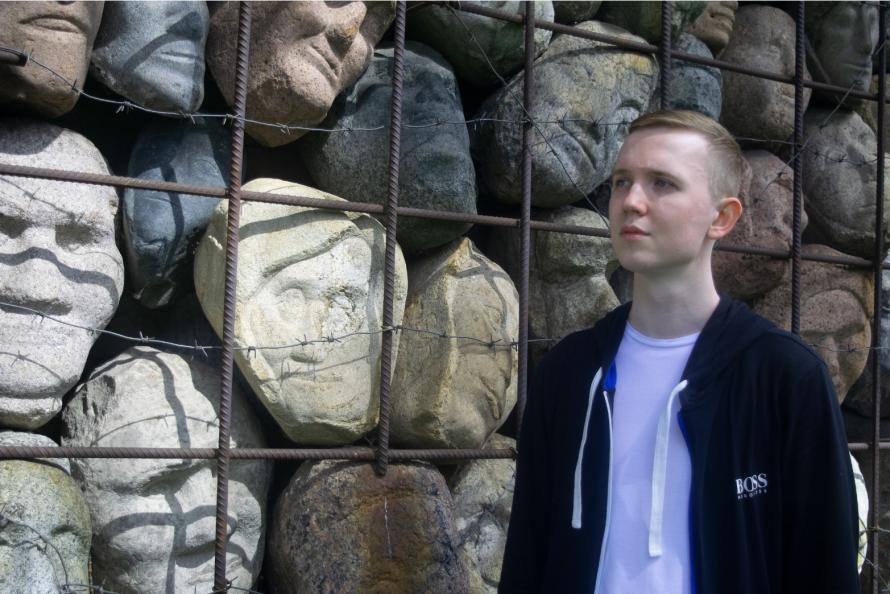 What is your background prior to EDHEC?
I got MSc in Mechanical Engineering in Moscow, specialised in friction. I also have some professional experience as a Data Analyst at Accenture for 2 years and as a Risk Analyst in a bank, in the statistical modeling department for 1 year.
How did you learn about the Eiffel Scholarship?
I learned about the Eiffel Scholarship before I applied at EDHEC. This is quite a popular scholarship by the French government. I am paying for my studies on my own, so a scholarship is very important to me, and I have known about it for a long time.
How was the process of applying for a scholarship?
It was very cool since I had actually applied and been accepted the year before and knew what to expect. There are not many documents, everything is clear enough. I was required to update my CV and send a letter of motivation for the scholarship. The rest of the work on the application was done by the International Admissions Office.
How long did you wait for the results?
Quite long. I was told that the result would be announced at the end of March, but I was not on the first wave list. I did not despair since there were other scholarships opportunities with EDHEC.
How did you find out you received the Eiffel Scholarship?
During the interview rounds for the Co-financed scholarship fellowship, I was notified that I had been awarded the Eiffel Scholarship. The status of the Eiffel Scholarship is very prestigious for the employer, especially in France.
Why do you think Eiffel chose you among thousands of candidates?
I believe Eiffel grants scholarship are based on two criteria – above all, motivation to study in France.
Secondly, France selects talented guys from developing countries. My strength is the experience I have demonstrated in my motivation essay and résumé. I expressed my goals clearly, as I knew what I wanted. I have a clear understanding of what career path I want to have. I managed to convey this in a thoughtful plan.
Do you feel proud? What do you expect from the status of French Government Fellowship?
In a sense, it's the cumulative result of your work, you deserve it. As perceived by others - employers look at the school, grants, etc. I expect to stand out when applying for employment. Maybe even to be chosen for a research project at school.
Why did you choose EDHEC?
First decided on the country, then school and programme. I needed a programme related to data, information analytics, etc. Of all the French institutions I found nothing suitable for me except EDHEC. First, no one had such a programme.
What are your main takeaways so far?
I have already learnt 2 programming languages (Python, R), basic Machine learning algorithms and improved my mathematical understanding of AI. Career-wise, I have updated my career plan with the help of professors and of the Career Centre.  
Why was it important to you that the school is in France?
France impressed me. French universities have a strong reputation. I had an exchange semester near Paris, I liked how the learning process is organised. In addition, in comparison with other countries, education in France is cheaper.
Did EDHEC help you with the choice of programme and application documents?
I was very impressed, there is a completely different attitude in Russia. The process of communication with EDHEC representatives was very appealing to me: consultations, assistance on any issues.
Do you plan to do an internship in France?
I have ambitious plans. I have a pool of companies where I want to go: BCG Gamma, headquarters in Paris, Accenture, promising startups.
Are you planning to stay in France or return to Russia at the end of your studies?
I would like to stay in France or Europe since in Russia I have already worked in different companies and I know what to expect. But here there are other interesting projects.
DO YOU HAVE ANY ADVICE FOR FUTURE ABROAD STUDENTS?
I would advise them to try and find a type of job you want before entering EDHEC: look into this job description and focus on skills that are needed for a job. Communicate as much as possible with mentors/professors. With their experience, they can help you with your career vision. Gather some money for traveling during the holidays: Europe is an interesting place to be in! Do not hesitate to use additional video/text material besides lectures. Make sure you really understand what you've studied.
[button size='' type='' icon='' link='https://master.edhec.edu/msc-data-analytics-artificial-intelligence' class='']Discover our MSc in Data Analytics & Artificial Intelligence[/button]
Related resources:
French Embassy-EDHEC scholarship
French learning assistance scholarship