Entrepreneurship: a clean slate
Quentin Genissel, Programme Director of EDHEC's MSc in Entrepreneurship and Innovation, wants to abolish preconceptions about entrepreneurship. What is your connection to EDHEC Business School? I'm…
Reading time :
6 Jan 2022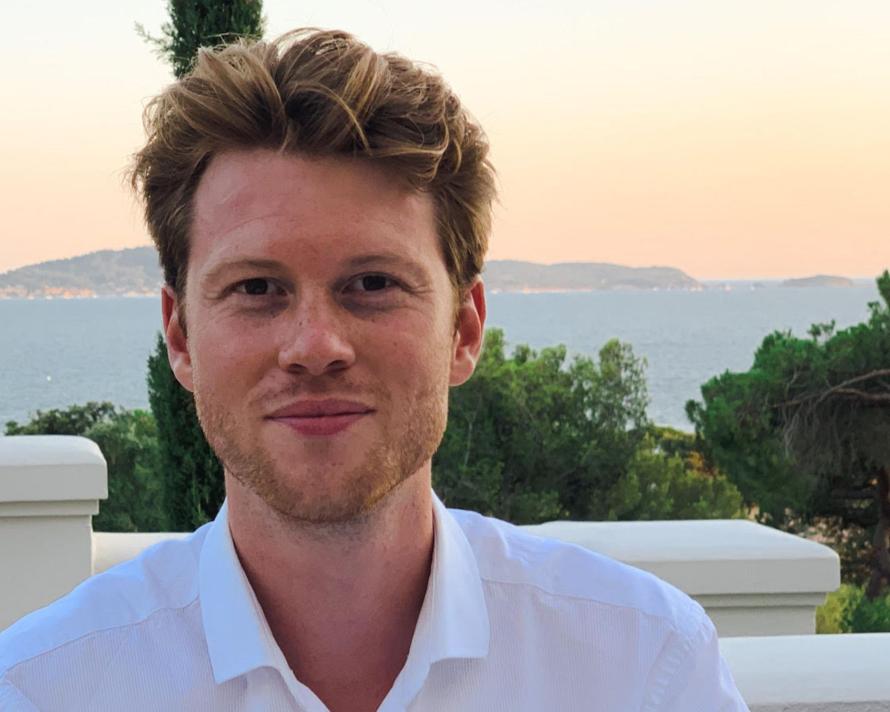 Quentin Genissel, Programme Director of EDHEC's MSc in Entrepreneurship and Innovation, wants to abolish preconceptions about entrepreneurship.
What is your connection to EDHEC Business School?
I'm an EDHEC Alumnus and co-creator of the Innovation Management Chair (now FIT chair) in 2018.* In creating the chair, we designed an introductory online course in basic innovation theory for executive students. I also participated in discussions on EDHEC's Strategic Plan to "Impact future generations". After I completed a research master's degree at École Polytechnique, I came back to EDHEC as an adjunct faculty member to teach research methods, innovation management, and student engagement. I was also a master's thesis director for students on the Apprenticeship Track.   
What kind of student were you?
As the president of Course Croisière, a sailing competition and the leading student sporting event in Europe, I spent most of my time on campus – three years ‒ working alongside students, staff, and professors. I grew a lot as a result of this experience.
"Circular economy, a solution to global warming?" was the topic of your master's thesis. Is climate change a topic you will include in the MSc curriculum? 
Yes, in the sense that I want my students to design, qualify and measure the impacts of their projects on society, the environment, the economy, culture, and politics. Everything has an impact. As future economic actors, students must have at least a basic knowledge of how systems are intertwined ‒ and not always in virtuous circles. Climate change and biodiversity threats are deeply connected, for instance. At some point in their entrepreneurial or innovatory journeys, students will face what will, at first glance, appear to be a simple task, such as digital marketing. However, such actions actually involve complex environmental and ethical positions; Patagonia's boycott of Facebook advertising is a striking case in point. Today, there is no such thing as a simple entrepreneurial decision; students need to look at the bigger picture. Economist Karl Polanyi called for a re-embedding of the economy in political and social action: let's add ecology to that. This requires students to situate themselves and their projects in the biosphere, hence the inclusion of the topic in the MSc curriculum.      
Name a professor who inspired you.
Brigitte Nessler was my philosophy teacher in my prep school in Lyon. She wanted to teach us ‒ future business school students ‒ how to use concepts and theories from philosophical thinkers. She always impressed me. She is retired now, but I still visit her whenever I am in Lyon.
Besides teaching, your career is innovation-oriented. Why this passion for innovation? Can you give us some examples of how you have innovated?
I'm interested in what innovation is rather than innovations per se, in understanding what innovation means to society. Innovation is a word we must question. We used to talk about progress, but now, after the Covid pandemic, we talk about improvement: improving access to health, education, to a better quality of life. I have observed that our MSc students are very concerned with understanding how innovation shapes the times we live in, not just the business side of things.
As Programme Director of the MSc in Entrepreneurship and Innovation, what do you expect from your students?  
I want them to leave behind their preconceptions of entrepreneurship. I want them to embrace who they are, their complex identities. It will make them better entrepreneurs. They will invent and reinvent themselves through their entrepreneurial path. There is no one path they must follow; they must forge their own. I will encourage them to immerse themselves in the EDHEC entrepreneurial environment.
Is there an entrepreneur that inspires you?
Paul Watson, founder of Sea Shepard and Greenpeace. He has been fighting poaching since his youth. Sea Shepard represents who he is. A meaningful entrepreneurial adventure is impossible to define; it's idiosyncratic, specific to a peculiar person or group of people.