Faculty talk: enabling students to tackle and solve complex organisational problems
Pr Mohamed Benmerikhi was appointed director of EDHEC's MSc in Strategy, Organisation & Consulting. The Strategic Management expert tells us all about his multifaceted career and the programme he…
Reading time :
28 Jul 2022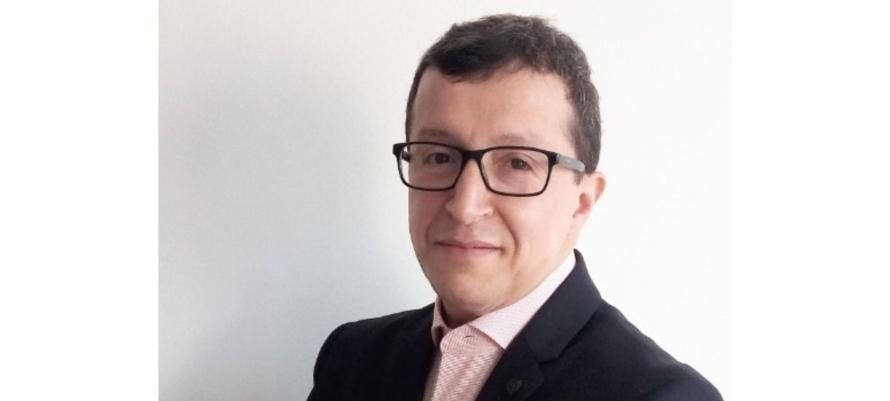 Pr Mohamed Benmerikhi was appointed director of EDHEC's MSc in Strategy, Organisation & Consulting. The Strategic Management expert tells us all about his multifaceted career and the programme he leads.     
Before becoming EDHEC's MSc in Strategy, Organisation & Consulting director, you have had several professional lives, what can you tell us about it?
I navigated several industry sectors including the aeronautical, consulting, manufacturing, and hospitality sectors taking on different positions. The diversity in professional assignments helped me overcome the fear of the new and the tendency to become a multipotentialite. I guess this is partly what defines me.
What quote best describes you?
"I think a singular identity isn't very interesting, and I am a little bit more multifaceted as a person than that" - Catherine Opie, photographer.
How do you leverage all these professional experiences when teaching?
I tend to share stories that connect and enrich the business situations in discussion in class. Storytelling goes a long way. I think experience also helps provide real examples to students to enhance teaching effectiveness. It enables students to better make sense of their learning as it helps them close the theory-practice gap.
How would you define your teaching style? 
I am not sure that I have a defined teaching style. I tend to adjust to the audience to ensure that we have a rapport that tickles curiosity. Many things can come into play: the duration of interaction, the age of the students, the topics under consideration, the energy in class, the time of the day… Flexibility is key, the rest is a subjective performing art!
You have a PhD in Strategic Management. What can you tell us about your field of expertise?
My Ph.D. tackled the organisational and strategic aspects of high-tech new product development projects. I particularly focused on understanding how professionally diverse geographically dispersed multi-sectoral organisational actors coordinated their activities to help projects reach successful outcomes. Grasping such complexity meant getting to grips with project management methodologies, coordination, and temporary organising. These are my main areas of expertise.
You have been teaching for over 10 years. What keeps you passionate about it?
We know that knowledge is ubiquitous nowadays, and it can be fetched pretty much everywhere. However, I find it is gratifying to go home at the end of the day having learned something new from my students while imparting knowledge to them. But also having the conviction that I put on smiles on faces because I helped my students learn how to make knowledge useful to make a difference, to make an impact!
Which words best define the programme?
Fact-based, problem-solving, and action-oriented solutions to business problems.
Who are your ideal candidates for the MSc in Strategy, Organisation & Consulting? 
Those who want to be better versions of themselves. The programme offers them the opportunity to interact with people who are immensely diverse in terms of knowledge bases, expertise, and cultural backgrounds. We aim for those candidates to leverage their interactions with the different professors who will guide them throughout their learning journey. In this sense, curiosity and imagination play a key role in enabling their creativity and innovation.
Business ethics, Financial, accounting and modelling, Foresight & strategic design, IT strategy, M&A & Corporate strategy, Organisation diagnostic & performance… The curriculum is very diverse. What should students expect from joining the MSc in Strategy, Organisation & Consulting? What do you expect your students to learn and have mastered on completion of the programme?
Students should expect to learn how to grasp the interrelatedness of business problems and how a cross-functional holistic view helps in making sense of existing problems using facts as inputs into the process of consulting, or leading transformation projects. We hope that by the end of the MSc in Strategy, Organisation & Consulting (SOC) programme our students not only have a sense of achievement but also harness their knowledge and competencies in helping organizations devise sound solutions to contemporary organizational problems, whether of strategic or operational nature.
As the MSc in Strategy, Organisation & Consulting director, what do you expect from your students?  
To be fully engaged in their learning process and to leverage the international environment as well as the resources made available to them by our school. We would also expect that students enrolled in the MSc in SOC programme benefit from the numerous opportunities for interaction and exchange with consultants from 1st and 2nd tier consulting firms with whom we have an ongoing partnership.
Before they join the MSc, is there a book the students should read?
There are many good books out there that I want to recommend. But I would stick to "Organizations Evolving" by Howard Aldrich as I think it complementary to other content and readings for the various courses offered by the MSc in SOC.
What kind of jobs can students expect upon completion of the MSc? 
The MSc in SOC prepares the students for a multitude of transversal roles in organisations. They are sufficiently equipped to work as consultants, or to lead organisational transformation projects. Upon completion of the MSc in SOC programme, students should have the knowledge and competencies to tackle and solve complex organisational problems regardless of function. The roles they can take are limitless.
A surprising hobby?
Philately.
A word of conclusion.
Combining complexity thinking with rational thinking is key to solving today's organisational problems whether of strategic, or management scope. One should not forget that the conduct of business is an art, and a science.