Finance Career Days went virtual for the 2020 edition
Almost 1000 students from all our tracks attended the special 12th edition of the Finance Career Days, on September 10th & 11th. A two-day virtual event including insight presentations and networking…
Reading time :
25 Sep 2020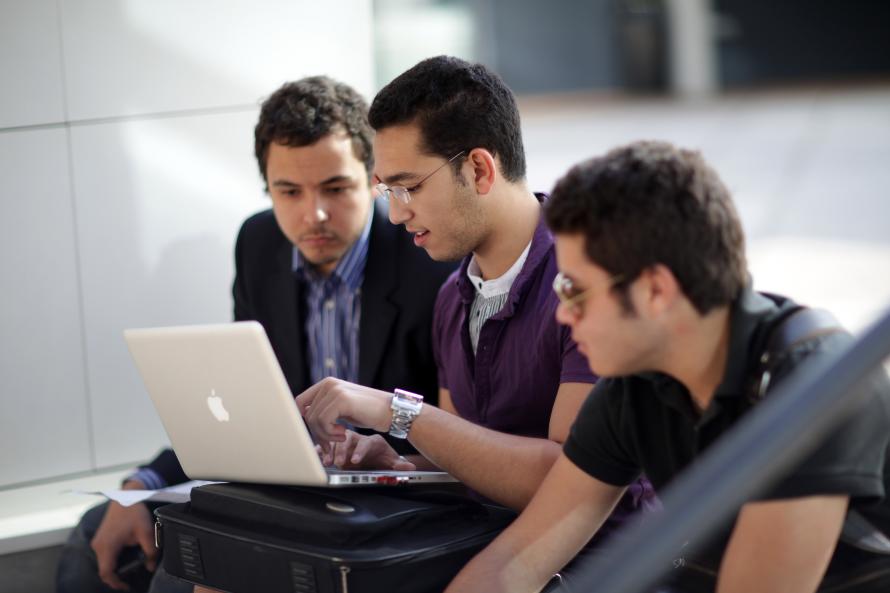 Almost 1000 students from all our tracks attended the special 12th edition of the Finance Career Days, on September 10th & 11th. A two-day virtual event including insight presentations and networking/chat sessions to exchange and network with top-tier banks, Financial services firms and other industries.
32 companies were able to develop their employer brand, generate excitement about their internship/job opportunities and source our best talent. Recruiters were constantly being engaged throughout the day by EDHEC students. They all really enjoyed interacting with each other and the event was a great success!
For students it was the opportunity to forge privileged contacts with professionals and to apply for various internship or job opportunities.
A real success for this virtual edition
This first online fair was a success, both for the students and for companies, who shared some feedback with us:
"The fair was fantastic and congratulations to the EDHEC team for all your hard work! We met some great students today – exceptional profiles and we hope they apply! We were very impressed with the platform, all of it looked great!"- DB
"Thank you for the great support during the event. Everything went smoothly and we really enjoyed interacting with students. They had a lot of valuable questions and showed an amazing engagement level during both sessions we delivered yesterday. We have already received applications for our internship program, so will definitely be in touch with students again. Looking forward to continuing our cooperation" - BBH
Students have also found the virtual experience instructive and in line with the world digital transformation.
"EDHEC managed to use a very good technology platform to organise a fair so that we could have individual sessions with recruiters to build meaningful networks and ask in-depth questions.
As the world is moving to digital space, I find this virtual fair is a good occasion for students to practice working and collaborating digitally, which is a critical skill moving forward." - John Cuong Chau, MSc in Corporate Finance & Banking.
In total, 4 241 sessions were created and more than 326 000 were visited: what a success! A challenge taken up in a context where digital occupies an increasingly important place.
We want to thank the 32 participants of this virtual edition who contributed to the success of this event!
Accenture / Bank of America / BlackRock / Bloomberg / Brown Brothers Harriman / Caceis / Capgemini / Crédit Agricole CIB / Deutsche Bank / EDF / EBRD / Eight Advisory / EY / Fincley consulting / Hilti / Houlihan Lokey / HSBC / KPMG / L'Oréal / Mars / Mazars / Natixis / Nomura / Oddo BHF / Primonial / PwC / RWE / Sia Partners / Société Générale / Ubisoft / UBS / Vinci
[button type="link" link="https://careers.edhec.edu/lp/financecareerdays" class="line-color"] Find out more >[/button]