First prize awarded by the CFA Institute Investment Management
Congratulations to PhD in Finance candidate Anmol Sethy! His paper "Trust based origins of disagreement in financial markets" has been awarded first prize by the CFA Institute Investment Management…
Reading time :
22 Dec 2017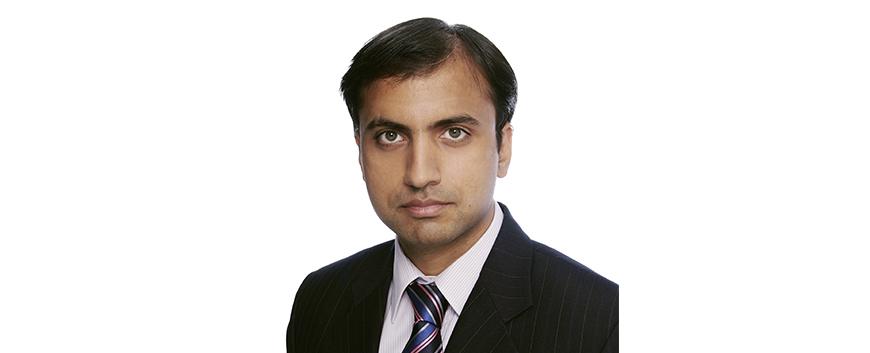 Congratulations to PhD in Finance candidate Anmol Sethy! His paper "Trust based origins of disagreement in financial markets" has been awarded first prize by the CFA Institute Investment Management at the India Finance Conference 2017. This paper is based on his research work produced for his doctoral dissertation (Advisor: Professor Abraham Lioui, EDHEC Business School).
Access the abstract and paper: https://papers.ssrn.com/sol3/papers.cfm?abstract_id=2930741
Read Anmol's testimonial as EDHEC PhD in Finance candidate (executive track).
string(5) "64543" string(88) "https://image-store.slidesharecdn.com/48cc8c86-1a8a-47a9-a9eb-488f7b47f3c8-original.jpeg" array(12) { ["fid"]=> string(7) "7926856" ["uri"]=> string(73) "public://social/31_48cc8c86-1a8a-47a9-a9eb-488f7b47f3c8-original.jpeg.jpg" ["filename"]=> string(57) "31_48cc8c86-1a8a-47a9-a9eb-488f7b47f3c8-original.jpeg.jpg" ["filemime"]=> string(10) "image/jpeg" ["uid"]=> int(0) ["status"]=> int(1) ["timestamp"]=> int(1530017200) ["filesize"]=> int(12723) ["type"]=> string(5) "image" ["uuid"]=> string(36) "3385e7fb-f54e-4d53-ab49-ca71baa298ed" ["image_dimensions"]=> array(2) { ["width"]=> int(640) ["height"]=> int(341) } ["display"]=> int(1) }
--------
string(5) "64509" string(39) "https://media.licdn.com/media-proxy/ext" array(12) { ["fid"]=> string(7) "7926857" ["uri"]=> string(30) "public://social/31_ext_141.jpg" ["filename"]=> string(10) "31_ext.jpg" ["filemime"]=> string(10) "image/jpeg" ["uid"]=> int(0) ["status"]=> int(1) ["timestamp"]=> int(1530017200) ["filesize"]=> int(52202) ["type"]=> string(5) "image" ["uuid"]=> string(36) "c9c1f722-2556-47df-b12b-e8ed98ad65c3" ["image_dimensions"]=> array(2) { ["width"]=> int(840) ["height"]=> int(460) } ["display"]=> int(1) }
--------
string(5) "64489" string(39) "https://media.licdn.com/media-proxy/ext" array(12) { ["fid"]=> string(7) "7926858" ["uri"]=> string(30) "public://social/31_ext_124.jpg" ["filename"]=> string(10) "31_ext.jpg" ["filemime"]=> string(10) "image/jpeg" ["uid"]=> int(0) ["status"]=> int(1) ["timestamp"]=> int(1530017200) ["filesize"]=> int(56066) ["type"]=> string(5) "image" ["uuid"]=> string(36) "133ea6fa-132d-4d0b-b7e1-1ac1170d7ac2" ["image_dimensions"]=> array(2) { ["width"]=> int(803) ["height"]=> int(247) } ["display"]=> int(1) }
--------
string(5) "64480" string(87) "https://image-store.slidesharecdn.com/8e02a0ee-a6c8-4050-959e-3c84725cc979-original.png" array(12) { ["fid"]=> string(7) "7926859" ["uri"]=> string(74) "public://social/31_8e02a0ee-a6c8-4050-959e-3c84725cc979-original.png_0.jpg" ["filename"]=> string(56) "31_8e02a0ee-a6c8-4050-959e-3c84725cc979-original.png.jpg" ["filemime"]=> string(10) "image/jpeg" ["uid"]=> int(0) ["status"]=> int(1) ["timestamp"]=> int(1530017200) ["filesize"]=> int(256743) ["type"]=> string(5) "image" ["uuid"]=> string(36) "cc94aba2-d47a-4a8e-8c00-4092de35f8ce" ["image_dimensions"]=> array(2) { ["width"]=> int(500) ["height"]=> int(265) } ["display"]=> int(1) }
--------
string(5) "64461" string(39) "https://media.licdn.com/media-proxy/ext" array(12) { ["fid"]=> string(7) "7926860" ["uri"]=> string(30) "public://social/31_ext_157.jpg" ["filename"]=> string(10) "31_ext.jpg" ["filemime"]=> string(10) "image/jpeg" ["uid"]=> int(0) ["status"]=> int(1) ["timestamp"]=> int(1530017200) ["filesize"]=> int(14272) ["type"]=> string(5) "image" ["uuid"]=> string(36) "07a9b753-038f-47d9-9a05-6261de222614" ["image_dimensions"]=> array(2) { ["width"]=> int(500) ["height"]=> int(375) } ["display"]=> int(1) }
--------
string(5) "64435" string(88) "https://image-store.slidesharecdn.com/1cb0a590-ee96-488c-885f-3ded10f4c326-original.jpeg" array(12) { ["fid"]=> string(7) "7926861" ["uri"]=> string(75) "public://social/31_1cb0a590-ee96-488c-885f-3ded10f4c326-original.jpeg_0.jpg" ["filename"]=> string(57) "31_1cb0a590-ee96-488c-885f-3ded10f4c326-original.jpeg.jpg" ["filemime"]=> string(10) "image/jpeg" ["uid"]=> int(0) ["status"]=> int(1) ["timestamp"]=> int(1530017200) ["filesize"]=> int(27316) ["type"]=> string(5) "image" ["uuid"]=> string(36) "baf1c482-ad91-4ce6-980c-36c18607607d" ["image_dimensions"]=> array(2) { ["width"]=> int(500) ["height"]=> int(576) } ["display"]=> int(1) }
--------
string(5) "64371" string(39) "https://media.licdn.com/media-proxy/ext" array(12) { ["fid"]=> string(7) "7926862" ["uri"]=> string(30) "public://social/31_ext_125.jpg" ["filename"]=> string(10) "31_ext.jpg" ["filemime"]=> string(10) "image/jpeg" ["uid"]=> int(0) ["status"]=> int(1) ["timestamp"]=> int(1530017200) ["filesize"]=> int(61072) ["type"]=> string(5) "image" ["uuid"]=> string(36) "8c76545a-8613-421e-8a0b-57c8ecfb5ba4" ["image_dimensions"]=> array(2) { ["width"]=> int(1199) ["height"]=> int(646) } ["display"]=> int(1) }
--------
string(5) "64361" string(39) "https://media.licdn.com/media-proxy/ext" array(12) { ["fid"]=> string(7) "7926863" ["uri"]=> string(30) "public://social/31_ext_126.jpg" ["filename"]=> string(10) "31_ext.jpg" ["filemime"]=> string(10) "image/jpeg" ["uid"]=> int(0) ["status"]=> int(1) ["timestamp"]=> int(1530017200) ["filesize"]=> int(33123) ["type"]=> string(5) "image" ["uuid"]=> string(36) "dc87ea0e-d3eb-42b1-9035-450cd09ecbd3" ["image_dimensions"]=> array(2) { ["width"]=> int(840) ["height"]=> int(460) } ["display"]=> int(1) }
--------
string(5) "64349" string(39) "https://media.licdn.com/media-proxy/ext" array(12) { ["fid"]=> string(7) "7926864" ["uri"]=> string(30) "public://social/31_ext_166.jpg" ["filename"]=> string(10) "31_ext.jpg" ["filemime"]=> string(10) "image/jpeg" ["uid"]=> int(0) ["status"]=> int(1) ["timestamp"]=> int(1530017200) ["filesize"]=> int(59468) ["type"]=> string(5) "image" ["uuid"]=> string(36) "b0a485ae-d4a0-4a25-afb9-4dddcf7c5ab1" ["image_dimensions"]=> array(2) { ["width"]=> int(496) ["height"]=> int(510) } ["display"]=> int(1) }
--------
string(5) "64340" string(39) "https://media.licdn.com/media-proxy/ext" array(12) { ["fid"]=> string(7) "7926865" ["uri"]=> string(30) "public://social/31_ext_155.jpg" ["filename"]=> string(10) "31_ext.jpg" ["filemime"]=> string(10) "image/jpeg" ["uid"]=> int(0) ["status"]=> int(1) ["timestamp"]=> int(1530017200) ["filesize"]=> int(40688) ["type"]=> string(5) "image" ["uuid"]=> string(36) "20692d3e-ec9b-487b-bc1a-4d4fc1495f3b" ["image_dimensions"]=> array(2) { ["width"]=> int(530) ["height"]=> int(353) } ["display"]=> int(1) }
--------
string(5) "64325" string(87) "https://image-store.slidesharecdn.com/ebb66e23-6287-4d8d-a560-4ff626edee22-original.png" array(12) { ["fid"]=> string(7) "7926866" ["uri"]=> string(74) "public://social/31_ebb66e23-6287-4d8d-a560-4ff626edee22-original.png_0.jpg" ["filename"]=> string(56) "31_ebb66e23-6287-4d8d-a560-4ff626edee22-original.png.jpg" ["filemime"]=> string(10) "image/jpeg" ["uid"]=> int(0) ["status"]=> int(1) ["timestamp"]=> int(1530017200) ["filesize"]=> int(55674) ["type"]=> string(5) "image" ["uuid"]=> string(36) "fd58b7d2-c001-434b-8b35-da6705ee7e69" ["image_dimensions"]=> array(2) { ["width"]=> int(440) ["height"]=> int(220) } ["display"]=> int(1) }
--------
string(5) "64314" string(39) "https://media.licdn.com/media-proxy/ext" array(12) { ["fid"]=> string(7) "7926867" ["uri"]=> string(30) "public://social/31_ext_134.jpg" ["filename"]=> string(10) "31_ext.jpg" ["filemime"]=> string(10) "image/jpeg" ["uid"]=> int(0) ["status"]=> int(1) ["timestamp"]=> int(1530017200) ["filesize"]=> int(26038) ["type"]=> string(5) "image" ["uuid"]=> string(36) "12129250-6083-412c-b00f-5ce7bf65d3c4" ["image_dimensions"]=> array(2) { ["width"]=> int(500) ["height"]=> int(220) } ["display"]=> int(1) }
--------
string(5) "64286" string(39) "https://media.licdn.com/media-proxy/ext" array(12) { ["fid"]=> string(7) "7926868" ["uri"]=> string(30) "public://social/31_ext_153.jpg" ["filename"]=> string(10) "31_ext.jpg" ["filemime"]=> string(10) "image/jpeg" ["uid"]=> int(0) ["status"]=> int(1) ["timestamp"]=> int(1530017200) ["filesize"]=> int(41467) ["type"]=> string(5) "image" ["uuid"]=> string(36) "fbe88851-765d-4392-affc-7c753a111245" ["image_dimensions"]=> array(2) { ["width"]=> int(840) ["height"]=> int(460) } ["display"]=> int(1) }
--------
string(5) "64272" string(88) "https://image-store.slidesharecdn.com/7ac22dca-3f16-4839-9242-dc715e36b691-original.jpeg" array(12) { ["fid"]=> string(7) "7926869" ["uri"]=> string(75) "public://social/31_7ac22dca-3f16-4839-9242-dc715e36b691-original.jpeg_1.jpg" ["filename"]=> string(57) "31_7ac22dca-3f16-4839-9242-dc715e36b691-original.jpeg.jpg" ["filemime"]=> string(10) "image/jpeg" ["uid"]=> int(0) ["status"]=> int(1) ["timestamp"]=> int(1530017200) ["filesize"]=> int(29477) ["type"]=> string(5) "image" ["uuid"]=> string(36) "4c0a25c6-e2f0-446c-aa9a-f068ca7f5d3a" ["image_dimensions"]=> array(2) { ["width"]=> int(709) ["height"]=> int(198) } ["display"]=> int(1) }
--------
string(5) "64266" string(39) "https://media.licdn.com/media-proxy/ext" array(12) { ["fid"]=> string(7) "7926870" ["uri"]=> string(30) "public://social/31_ext_130.jpg" ["filename"]=> string(10) "31_ext.jpg" ["filemime"]=> string(10) "image/jpeg" ["uid"]=> int(0) ["status"]=> int(1) ["timestamp"]=> int(1530017200) ["filesize"]=> int(50139) ["type"]=> string(5) "image" ["uuid"]=> string(36) "44070b17-3e82-45e1-8e3c-2c50eee1fd31" ["image_dimensions"]=> array(2) { ["width"]=> int(500) ["height"]=> int(508) } ["display"]=> int(1) }
--------
string(5) "64253" string(39) "https://media.licdn.com/media-proxy/ext" array(12) { ["fid"]=> string(7) "7926871" ["uri"]=> string(30) "public://social/31_ext_132.jpg" ["filename"]=> string(10) "31_ext.jpg" ["filemime"]=> string(10) "image/jpeg" ["uid"]=> int(0) ["status"]=> int(1) ["timestamp"]=> int(1530017200) ["filesize"]=> int(30726) ["type"]=> string(5) "image" ["uuid"]=> string(36) "fcbfc0db-edd7-4cb4-acae-5b50031ae664" ["image_dimensions"]=> array(2) { ["width"]=> int(840) ["height"]=> int(460) } ["display"]=> int(1) }
--------
string(5) "64254" string(39) "https://media.licdn.com/media-proxy/ext" array(12) { ["fid"]=> string(7) "7926872" ["uri"]=> string(30) "public://social/31_ext_147.jpg" ["filename"]=> string(10) "31_ext.jpg" ["filemime"]=> string(10) "image/jpeg" ["uid"]=> int(0) ["status"]=> int(1) ["timestamp"]=> int(1530017200) ["filesize"]=> int(89) ["type"]=> string(5) "image" ["uuid"]=> string(36) "d6452f2f-51fb-4ec5-8700-8cb5d9571904" ["image_dimensions"]=> array(2) { ["width"]=> int(1) ["height"]=> int(1) } ["display"]=> int(1) }
--------
string(5) "64255" string(88) "https://image-store.slidesharecdn.com/9e3c0d8e-c543-41a1-be34-91546608092b-original.jpeg" array(12) { ["fid"]=> string(7) "7926873" ["uri"]=> string(75) "public://social/31_9e3c0d8e-c543-41a1-be34-91546608092b-original.jpeg_1.jpg" ["filename"]=> string(57) "31_9e3c0d8e-c543-41a1-be34-91546608092b-original.jpeg.jpg" ["filemime"]=> string(10) "image/jpeg" ["uid"]=> int(0) ["status"]=> int(1) ["timestamp"]=> int(1530017200) ["filesize"]=> int(122568) ["type"]=> string(5) "image" ["uuid"]=> string(36) "4fbe38df-ed5b-4390-84e4-a142242b108e" ["image_dimensions"]=> array(2) { ["width"]=> int(1200) ["height"]=> int(630) } ["display"]=> int(1) }
--------
string(5) "64257" string(39) "https://media.licdn.com/media-proxy/ext" array(12) { ["fid"]=> string(7) "7926874" ["uri"]=> string(30) "public://social/31_ext_142.jpg" ["filename"]=> string(10) "31_ext.jpg" ["filemime"]=> string(10) "image/jpeg" ["uid"]=> int(0) ["status"]=> int(1) ["timestamp"]=> int(1530017200) ["filesize"]=> int(72394) ["type"]=> string(5) "image" ["uuid"]=> string(36) "d2c6fae3-a259-44ee-b563-2998d9349e0f" ["image_dimensions"]=> array(2) { ["width"]=> int(800) ["height"]=> int(800) } ["display"]=> int(1) }
--------
string(5) "64258" string(39) "https://media.licdn.com/media-proxy/ext" array(12) { ["fid"]=> string(7) "7926875" ["uri"]=> string(30) "public://social/31_ext_159.jpg" ["filename"]=> string(10) "31_ext.jpg" ["filemime"]=> string(10) "image/jpeg" ["uid"]=> int(0) ["status"]=> int(1) ["timestamp"]=> int(1530017200) ["filesize"]=> int(132699) ["type"]=> string(5) "image" ["uuid"]=> string(36) "af327051-aa67-4634-a448-b9a90a2578ec" ["image_dimensions"]=> array(2) { ["width"]=> int(1200) ["height"]=> int(630) } ["display"]=> int(1) }
--------
string(5) "64259" string(39) "https://media.licdn.com/media-proxy/ext" array(12) { ["fid"]=> string(7) "7926876" ["uri"]=> string(30) "public://social/31_ext_136.jpg" ["filename"]=> string(10) "31_ext.jpg" ["filemime"]=> string(10) "image/jpeg" ["uid"]=> int(0) ["status"]=> int(1) ["timestamp"]=> int(1530017200) ["filesize"]=> int(51612) ["type"]=> string(5) "image" ["uuid"]=> string(36) "3d30660b-04f0-4fec-a7f3-66f90c5552d4" ["image_dimensions"]=> array(2) { ["width"]=> int(1200) ["height"]=> int(675) } ["display"]=> int(1) }
--------
string(5) "64260" string(39) "https://media.licdn.com/media-proxy/ext" array(12) { ["fid"]=> string(7) "7926877" ["uri"]=> string(30) "public://social/31_ext_109.jpg" ["filename"]=> string(10) "31_ext.jpg" ["filemime"]=> string(10) "image/jpeg" ["uid"]=> int(0) ["status"]=> int(1) ["timestamp"]=> int(1530017200) ["filesize"]=> int(283667) ["type"]=> string(5) "image" ["uuid"]=> string(36) "1c89ad08-3533-4ef1-995c-1f15f37cc0c6" ["image_dimensions"]=> array(2) { ["width"]=> int(1200) ["height"]=> int(900) } ["display"]=> int(1) }
--------
string(5) "64261" string(39) "https://media.licdn.com/media-proxy/ext" array(12) { ["fid"]=> string(7) "7926878" ["uri"]=> string(29) "public://social/31_ext_57.jpg" ["filename"]=> string(10) "31_ext.jpg" ["filemime"]=> string(10) "image/jpeg" ["uid"]=> int(0) ["status"]=> int(1) ["timestamp"]=> int(1530017200) ["filesize"]=> int(151054) ["type"]=> string(5) "image" ["uuid"]=> string(36) "8d526c30-cbca-4c60-8729-62b3edf45f05" ["image_dimensions"]=> array(2) { ["width"]=> int(612) ["height"]=> int(761) } ["display"]=> int(1) }
--------
string(5) "64262" string(106) "https://start.lesechos.fr/images/2018/04/20/11701_1524242455_course-croisiere-edhec-c-vincent-russel-1.jpg" array(12) { ["fid"]=> string(7) "7926879" ["uri"]=> string(83) "public://social/31_11701_1524242455_course-croisiere-edhec-c-vincent-russel-1_0.jpg" ["filename"]=> string(65) "31_11701_1524242455_course-croisiere-edhec-c-vincent-russel-1.jpg" ["filemime"]=> string(10) "image/jpeg" ["uid"]=> int(0) ["status"]=> int(1) ["timestamp"]=> int(1530017200) ["filesize"]=> int(200479) ["type"]=> string(5) "image" ["uuid"]=> string(36) "3c3cebab-b927-4b28-9cce-93f33210d52c" ["image_dimensions"]=> array(2) { ["width"]=> int(970) ["height"]=> int(545) } ["display"]=> int(1) }
--------
string(5) "64263" string(39) "https://media.licdn.com/media-proxy/ext" array(12) { ["fid"]=> string(7) "7926880" ["uri"]=> string(30) "public://social/31_ext_102.jpg" ["filename"]=> string(10) "31_ext.jpg" ["filemime"]=> string(10) "image/jpeg" ["uid"]=> int(0) ["status"]=> int(1) ["timestamp"]=> int(1530017200) ["filesize"]=> int(62502) ["type"]=> string(5) "image" ["uuid"]=> string(36) "6b6fe98f-4521-4570-8113-9ab6b545380a" ["image_dimensions"]=> array(2) { ["width"]=> int(840) ["height"]=> int(460) } ["display"]=> int(1) }
--------
string(5) "64264" string(39) "https://media.licdn.com/media-proxy/ext" array(12) { ["fid"]=> string(7) "7926881" ["uri"]=> string(30) "public://social/31_ext_120.jpg" ["filename"]=> string(10) "31_ext.jpg" ["filemime"]=> string(10) "image/jpeg" ["uid"]=> int(0) ["status"]=> int(1) ["timestamp"]=> int(1530017200) ["filesize"]=> int(96574) ["type"]=> string(5) "image" ["uuid"]=> string(36) "0debfe69-fc58-4b45-9f72-0e07fc4f0214" ["image_dimensions"]=> array(2) { ["width"]=> int(737) ["height"]=> int(960) } ["display"]=> int(1) }
--------
string(5) "63958" string(39) "https://media.licdn.com/media-proxy/ext" array(12) { ["fid"]=> string(7) "7926882" ["uri"]=> string(30) "public://social/31_ext_122.jpg" ["filename"]=> string(10) "31_ext.jpg" ["filemime"]=> string(10) "image/jpeg" ["uid"]=> int(0) ["status"]=> int(1) ["timestamp"]=> int(1530017200) ["filesize"]=> int(89) ["type"]=> string(5) "image" ["uuid"]=> string(36) "16076af2-51e4-43bc-9719-6f05d92729f6" ["image_dimensions"]=> array(2) { ["width"]=> int(1) ["height"]=> int(1) } ["display"]=> int(1) }
--------
string(5) "63959" string(39) "https://media.licdn.com/media-proxy/ext" array(12) { ["fid"]=> string(7) "7926883" ["uri"]=> string(30) "public://social/31_ext_111.jpg" ["filename"]=> string(10) "31_ext.jpg" ["filemime"]=> string(10) "image/jpeg" ["uid"]=> int(0) ["status"]=> int(1) ["timestamp"]=> int(1530017200) ["filesize"]=> int(22578) ["type"]=> string(5) "image" ["uuid"]=> string(36) "b3bb29b5-b1b1-42e7-a3fd-0af62c68434f" ["image_dimensions"]=> array(2) { ["width"]=> int(480) ["height"]=> int(360) } ["display"]=> int(1) }
--------
string(5) "63960" string(39) "https://media.licdn.com/media-proxy/ext" array(12) { ["fid"]=> string(7) "7926884" ["uri"]=> string(30) "public://social/31_ext_106.jpg" ["filename"]=> string(10) "31_ext.jpg" ["filemime"]=> string(10) "image/jpeg" ["uid"]=> int(0) ["status"]=> int(1) ["timestamp"]=> int(1530017200) ["filesize"]=> int(173257) ["type"]=> string(5) "image" ["uuid"]=> string(36) "207a3e88-a9d3-48dc-8111-f375b560b9fb" ["image_dimensions"]=> array(2) { ["width"]=> int(1024) ["height"]=> int(682) } ["display"]=> int(1) }
--------
string(5) "63961" string(39) "https://media.licdn.com/media-proxy/ext" array(12) { ["fid"]=> string(7) "7926885" ["uri"]=> string(30) "public://social/31_ext_112.jpg" ["filename"]=> string(10) "31_ext.jpg" ["filemime"]=> string(10) "image/jpeg" ["uid"]=> int(0) ["status"]=> int(1) ["timestamp"]=> int(1530017200) ["filesize"]=> int(30329) ["type"]=> string(5) "image" ["uuid"]=> string(36) "465bfbb2-2d7a-478f-866e-35ebfaef4588" ["image_dimensions"]=> array(2) { ["width"]=> int(644) ["height"]=> int(322) } ["display"]=> int(1) }
--------
string(5) "63963" string(39) "https://media.licdn.com/media-proxy/ext" array(12) { ["fid"]=> string(7) "7926886" ["uri"]=> string(30) "public://social/31_ext_133.jpg" ["filename"]=> string(10) "31_ext.jpg" ["filemime"]=> string(10) "image/jpeg" ["uid"]=> int(0) ["status"]=> int(1) ["timestamp"]=> int(1530017200) ["filesize"]=> int(61861) ["type"]=> string(5) "image" ["uuid"]=> string(36) "1784e70d-890d-4952-8bbe-8c384bc1fa84" ["image_dimensions"]=> array(2) { ["width"]=> int(600) ["height"]=> int(800) } ["display"]=> int(1) }
--------
string(5) "63964" string(88) "https://image-store.slidesharecdn.com/5f11f19b-abe0-44f3-9220-c3dd3b05d5c9-original.jpeg" array(12) { ["fid"]=> string(7) "7926887" ["uri"]=> string(73) "public://social/31_5f11f19b-abe0-44f3-9220-c3dd3b05d5c9-original.jpeg.jpg" ["filename"]=> string(57) "31_5f11f19b-abe0-44f3-9220-c3dd3b05d5c9-original.jpeg.jpg" ["filemime"]=> string(10) "image/jpeg" ["uid"]=> int(0) ["status"]=> int(1) ["timestamp"]=> int(1530017200) ["filesize"]=> int(312293) ["type"]=> string(5) "image" ["uuid"]=> string(36) "a4b4404c-09c3-4429-a23a-7f2b3487a8bc" ["image_dimensions"]=> array(2) { ["width"]=> int(2480) ["height"]=> int(1653) } ["display"]=> int(1) }
--------
string(5) "63965" string(88) "https://image-store.slidesharecdn.com/3f11f045-f435-4302-92cc-0c9fb018c34b-original.jpeg" array(12) { ["fid"]=> string(7) "7926888" ["uri"]=> string(73) "public://social/31_3f11f045-f435-4302-92cc-0c9fb018c34b-original.jpeg.jpg" ["filename"]=> string(57) "31_3f11f045-f435-4302-92cc-0c9fb018c34b-original.jpeg.jpg" ["filemime"]=> string(10) "image/jpeg" ["uid"]=> int(0) ["status"]=> int(1) ["timestamp"]=> int(1530017200) ["filesize"]=> int(179990) ["type"]=> string(5) "image" ["uuid"]=> string(36) "0afa6409-7f2b-46ee-a07e-c8e60a1018c0" ["image_dimensions"]=> array(2) { ["width"]=> int(1200) ["height"]=> int(630) } ["display"]=> int(1) }
--------
string(5) "63966" string(88) "https://image-store.slidesharecdn.com/4d0ebaca-5df5-46f7-811e-8d04b3853cbd-original.jpeg" array(12) { ["fid"]=> string(7) "7926889" ["uri"]=> string(75) "public://social/31_4d0ebaca-5df5-46f7-811e-8d04b3853cbd-original.jpeg_1.jpg" ["filename"]=> string(57) "31_4d0ebaca-5df5-46f7-811e-8d04b3853cbd-original.jpeg.jpg" ["filemime"]=> string(10) "image/jpeg" ["uid"]=> int(0) ["status"]=> int(1) ["timestamp"]=> int(1530017200) ["filesize"]=> int(16447) ["type"]=> string(5) "image" ["uuid"]=> string(36) "9651dbb9-b696-43fd-b9bf-4e333838311e" ["image_dimensions"]=> array(2) { ["width"]=> int(500) ["height"]=> int(253) } ["display"]=> int(1) }
--------
string(5) "63967" string(88) "https://image-store.slidesharecdn.com/4d0ebaca-5df5-46f7-811e-8d04b3853cbd-original.jpeg" array(12) { ["fid"]=> string(7) "7926890" ["uri"]=> string(73) "public://social/31_4d0ebaca-5df5-46f7-811e-8d04b3853cbd-original.jpeg.jpg" ["filename"]=> string(57) "31_4d0ebaca-5df5-46f7-811e-8d04b3853cbd-original.jpeg.jpg" ["filemime"]=> string(10) "image/jpeg" ["uid"]=> int(0) ["status"]=> int(1) ["timestamp"]=> int(1530017200) ["filesize"]=> int(16447) ["type"]=> string(5) "image" ["uuid"]=> string(36) "8a3b9216-1600-47c8-ae29-f3111ac308ee" ["image_dimensions"]=> array(2) { ["width"]=> int(500) ["height"]=> int(253) } ["display"]=> int(1) }
--------
string(5) "63968" string(88) "https://image-store.slidesharecdn.com/19076fb0-f6ad-4c59-9b6b-c7dc862bfd2e-original.jpeg" array(12) { ["fid"]=> string(7) "7926891" ["uri"]=> string(73) "public://social/31_19076fb0-f6ad-4c59-9b6b-c7dc862bfd2e-original.jpeg.jpg" ["filename"]=> string(57) "31_19076fb0-f6ad-4c59-9b6b-c7dc862bfd2e-original.jpeg.jpg" ["filemime"]=> string(10) "image/jpeg" ["uid"]=> int(0) ["status"]=> int(1) ["timestamp"]=> int(1530017200) ["filesize"]=> int(32535) ["type"]=> string(5) "image" ["uuid"]=> string(36) "1a3c9f2a-b535-41fa-b118-f361e110fb84" ["image_dimensions"]=> array(2) { ["width"]=> int(500) ["height"]=> int(446) } ["display"]=> int(1) }
--------
string(5) "63969" string(39) "https://media.licdn.com/media-proxy/ext" array(12) { ["fid"]=> string(7) "7926892" ["uri"]=> string(30) "public://social/31_ext_161.jpg" ["filename"]=> string(10) "31_ext.jpg" ["filemime"]=> string(10) "image/jpeg" ["uid"]=> int(0) ["status"]=> int(1) ["timestamp"]=> int(1530017200) ["filesize"]=> int(89) ["type"]=> string(5) "image" ["uuid"]=> string(36) "a8ef87a5-814d-4af9-a6d0-510a191c9ea0" ["image_dimensions"]=> array(2) { ["width"]=> int(1) ["height"]=> int(1) } ["display"]=> int(1) }
--------
string(5) "63970" string(39) "https://media.licdn.com/media-proxy/ext" array(12) { ["fid"]=> string(7) "7926893" ["uri"]=> string(30) "public://social/31_ext_117.jpg" ["filename"]=> string(10) "31_ext.jpg" ["filemime"]=> string(10) "image/jpeg" ["uid"]=> int(0) ["status"]=> int(1) ["timestamp"]=> int(1530017200) ["filesize"]=> int(121761) ["type"]=> string(5) "image" ["uuid"]=> string(36) "766181b7-99b6-4067-ac22-a747d101a1c1" ["image_dimensions"]=> array(2) { ["width"]=> int(1200) ["height"]=> int(630) } ["display"]=> int(1) }
--------
string(5) "63971" string(88) "https://image-store.slidesharecdn.com/588ac666-3abf-4e02-9e4c-f893ca6bd968-original.jpeg" array(12) { ["fid"]=> string(7) "7926894" ["uri"]=> string(73) "public://social/31_588ac666-3abf-4e02-9e4c-f893ca6bd968-original.jpeg.jpg" ["filename"]=> string(57) "31_588ac666-3abf-4e02-9e4c-f893ca6bd968-original.jpeg.jpg" ["filemime"]=> string(10) "image/jpeg" ["uid"]=> int(0) ["status"]=> int(1) ["timestamp"]=> int(1530017200) ["filesize"]=> int(114340) ["type"]=> string(5) "image" ["uuid"]=> string(36) "a64892ee-6925-437a-896e-c45128ac1a6b" ["image_dimensions"]=> array(2) { ["width"]=> int(1600) ["height"]=> int(1067) } ["display"]=> int(1) }
--------
string(5) "63972" string(88) "https://image-store.slidesharecdn.com/3c52cbdb-ddfc-4c03-a84d-8756fa1d50e2-original.jpeg" array(12) { ["fid"]=> string(7) "7926895" ["uri"]=> string(73) "public://social/31_3c52cbdb-ddfc-4c03-a84d-8756fa1d50e2-original.jpeg.jpg" ["filename"]=> string(57) "31_3c52cbdb-ddfc-4c03-a84d-8756fa1d50e2-original.jpeg.jpg" ["filemime"]=> string(10) "image/jpeg" ["uid"]=> int(0) ["status"]=> int(1) ["timestamp"]=> int(1530017200) ["filesize"]=> int(33157) ["type"]=> string(5) "image" ["uuid"]=> string(36) "83e52762-df00-4eb7-9bbf-894099ffa198" ["image_dimensions"]=> array(2) { ["width"]=> int(500) ["height"]=> int(333) } ["display"]=> int(1) }
--------
string(5) "63973" string(39) "https://media.licdn.com/media-proxy/ext" array(12) { ["fid"]=> string(7) "7926896" ["uri"]=> string(30) "public://social/31_ext_107.jpg" ["filename"]=> string(10) "31_ext.jpg" ["filemime"]=> string(10) "image/jpeg" ["uid"]=> int(0) ["status"]=> int(1) ["timestamp"]=> int(1530017200) ["filesize"]=> int(44855) ["type"]=> string(5) "image" ["uuid"]=> string(36) "61e33075-343c-47e4-99ce-816d368cfd89" ["image_dimensions"]=> array(2) { ["width"]=> int(970) ["height"]=> int(545) } ["display"]=> int(1) }
--------
string(5) "63974" string(88) "https://image-store.slidesharecdn.com/dab34808-3c18-4f11-a587-092b299a28b9-original.jpeg" array(12) { ["fid"]=> string(7) "7926897" ["uri"]=> string(73) "public://social/31_dab34808-3c18-4f11-a587-092b299a28b9-original.jpeg.jpg" ["filename"]=> string(57) "31_dab34808-3c18-4f11-a587-092b299a28b9-original.jpeg.jpg" ["filemime"]=> string(10) "image/jpeg" ["uid"]=> int(0) ["status"]=> int(1) ["timestamp"]=> int(1530017200) ["filesize"]=> int(19791) ["type"]=> string(5) "image" ["uuid"]=> string(36) "af214f0b-3c49-40ee-bb6d-683e76fb9336" ["image_dimensions"]=> array(2) { ["width"]=> int(520) ["height"]=> int(272) } ["display"]=> int(1) }
--------
string(5) "63975" string(39) "https://media.licdn.com/media-proxy/ext" array(12) { ["fid"]=> string(7) "7926898" ["uri"]=> string(30) "public://social/31_ext_110.jpg" ["filename"]=> string(10) "31_ext.jpg" ["filemime"]=> string(10) "image/jpeg" ["uid"]=> int(0) ["status"]=> int(1) ["timestamp"]=> int(1530017200) ["filesize"]=> int(89) ["type"]=> string(5) "image" ["uuid"]=> string(36) "be4131de-6ba6-4413-a7d8-72cd2114b43b" ["image_dimensions"]=> array(2) { ["width"]=> int(1) ["height"]=> int(1) } ["display"]=> int(1) }
--------
string(5) "63976" string(39) "https://media.licdn.com/media-proxy/ext" array(12) { ["fid"]=> string(7) "7926899" ["uri"]=> string(30) "public://social/31_ext_163.jpg" ["filename"]=> string(10) "31_ext.jpg" ["filemime"]=> string(10) "image/jpeg" ["uid"]=> int(0) ["status"]=> int(1) ["timestamp"]=> int(1530017200) ["filesize"]=> int(89) ["type"]=> string(5) "image" ["uuid"]=> string(36) "5b2038bd-a68c-483b-a77b-2c61debe5f65" ["image_dimensions"]=> array(2) { ["width"]=> int(1) ["height"]=> int(1) } ["display"]=> int(1) }
--------
string(5) "63977" string(39) "https://media.licdn.com/media-proxy/ext" array(12) { ["fid"]=> string(7) "7926900" ["uri"]=> string(29) "public://social/31_ext_51.jpg" ["filename"]=> string(10) "31_ext.jpg" ["filemime"]=> string(10) "image/jpeg" ["uid"]=> int(0) ["status"]=> int(1) ["timestamp"]=> int(1530017200) ["filesize"]=> int(89) ["type"]=> string(5) "image" ["uuid"]=> string(36) "756f6e79-6c55-4e76-a787-5b5c9f50c4b7" ["image_dimensions"]=> array(2) { ["width"]=> int(1) ["height"]=> int(1) } ["display"]=> int(1) }
--------
string(5) "63978" string(88) "https://image-store.slidesharecdn.com/1551dad7-cd91-4c45-9ef2-e5a2614f5272-original.jpeg" array(12) { ["fid"]=> string(7) "7926901" ["uri"]=> string(73) "public://social/31_1551dad7-cd91-4c45-9ef2-e5a2614f5272-original.jpeg.jpg" ["filename"]=> string(57) "31_1551dad7-cd91-4c45-9ef2-e5a2614f5272-original.jpeg.jpg" ["filemime"]=> string(10) "image/jpeg" ["uid"]=> int(0) ["status"]=> int(1) ["timestamp"]=> int(1530017200) ["filesize"]=> int(248552) ["type"]=> string(5) "image" ["uuid"]=> string(36) "6fdb438e-15b0-4473-9688-e68e11905395" ["image_dimensions"]=> array(2) { ["width"]=> int(2424) ["height"]=> int(2221) } ["display"]=> int(1) }
--------
string(5) "63979" string(39) "https://media.licdn.com/media-proxy/ext" array(12) { ["fid"]=> string(7) "7926902" ["uri"]=> string(30) "public://social/31_ext_162.jpg" ["filename"]=> string(10) "31_ext.jpg" ["filemime"]=> string(10) "image/jpeg" ["uid"]=> int(0) ["status"]=> int(1) ["timestamp"]=> int(1530017200) ["filesize"]=> int(89) ["type"]=> string(5) "image" ["uuid"]=> string(36) "764a8640-fb6d-4719-8922-a278b54922fb" ["image_dimensions"]=> array(2) { ["width"]=> int(1) ["height"]=> int(1) } ["display"]=> int(1) }
--------
string(5) "63980" string(88) "https://image-store.slidesharecdn.com/0e57b548-6ce6-4732-8305-a1a72dd6b06b-original.jpeg" array(12) { ["fid"]=> string(7) "7926903" ["uri"]=> string(73) "public://social/31_0e57b548-6ce6-4732-8305-a1a72dd6b06b-original.jpeg.jpg" ["filename"]=> string(57) "31_0e57b548-6ce6-4732-8305-a1a72dd6b06b-original.jpeg.jpg" ["filemime"]=> string(10) "image/jpeg" ["uid"]=> int(0) ["status"]=> int(1) ["timestamp"]=> int(1530017200) ["filesize"]=> int(49885) ["type"]=> string(5) "image" ["uuid"]=> string(36) "16f6a3f1-21ab-4b58-ba41-f05aa0e42187" ["image_dimensions"]=> array(2) { ["width"]=> int(750) ["height"]=> int(300) } ["display"]=> int(1) }
--------
string(5) "63981" string(39) "https://media.licdn.com/media-proxy/ext" array(12) { ["fid"]=> string(7) "7926904" ["uri"]=> string(30) "public://social/31_ext_164.jpg" ["filename"]=> string(10) "31_ext.jpg" ["filemime"]=> string(10) "image/jpeg" ["uid"]=> int(0) ["status"]=> int(1) ["timestamp"]=> int(1530017200) ["filesize"]=> int(25107) ["type"]=> string(5) "image" ["uuid"]=> string(36) "509421d1-1f7e-4500-b546-c03127fa0747" ["image_dimensions"]=> array(2) { ["width"]=> int(350) ["height"]=> int(219) } ["display"]=> int(1) }
--------
string(5) "63982" string(39) "https://media.licdn.com/media-proxy/ext" array(12) { ["fid"]=> string(7) "7926905" ["uri"]=> string(30) "public://social/31_ext_144.jpg" ["filename"]=> string(10) "31_ext.jpg" ["filemime"]=> string(10) "image/jpeg" ["uid"]=> int(0) ["status"]=> int(1) ["timestamp"]=> int(1530017200) ["filesize"]=> int(89) ["type"]=> string(5) "image" ["uuid"]=> string(36) "54f7398a-03df-48b6-8fba-77b85bce97a4" ["image_dimensions"]=> array(2) { ["width"]=> int(1) ["height"]=> int(1) } ["display"]=> int(1) }
--------
string(5) "63983" string(39) "https://media.licdn.com/media-proxy/ext" array(12) { ["fid"]=> string(7) "7926906" ["uri"]=> string(30) "public://social/31_ext_108.jpg" ["filename"]=> string(10) "31_ext.jpg" ["filemime"]=> string(10) "image/jpeg" ["uid"]=> int(0) ["status"]=> int(1) ["timestamp"]=> int(1530017200) ["filesize"]=> int(89) ["type"]=> string(5) "image" ["uuid"]=> string(36) "d2541e50-1d31-4b63-bbfe-bb736ccf0302" ["image_dimensions"]=> array(2) { ["width"]=> int(1) ["height"]=> int(1) } ["display"]=> int(1) }
--------
string(5) "63984" string(88) "https://image-store.slidesharecdn.com/f731fd1b-828c-47bf-8497-af1dea533099-original.jpeg" array(12) { ["fid"]=> string(7) "7926907" ["uri"]=> string(75) "public://social/31_f731fd1b-828c-47bf-8497-af1dea533099-original.jpeg_0.jpg" ["filename"]=> string(57) "31_f731fd1b-828c-47bf-8497-af1dea533099-original.jpeg.jpg" ["filemime"]=> string(10) "image/jpeg" ["uid"]=> int(0) ["status"]=> int(1) ["timestamp"]=> int(1530017200) ["filesize"]=> int(92239) ["type"]=> string(5) "image" ["uuid"]=> string(36) "de1241ec-fb0d-4221-9b60-25b3b4bf0e1a" ["image_dimensions"]=> array(2) { ["width"]=> int(1200) ["height"]=> int(630) } ["display"]=> int(1) }
--------
string(5) "63985" string(39) "https://media.licdn.com/media-proxy/ext" array(12) { ["fid"]=> string(7) "7926908" ["uri"]=> string(30) "public://social/31_ext_151.jpg" ["filename"]=> string(10) "31_ext.jpg" ["filemime"]=> string(10) "image/jpeg" ["uid"]=> int(0) ["status"]=> int(1) ["timestamp"]=> int(1530017200) ["filesize"]=> int(348101) ["type"]=> string(5) "image" ["uuid"]=> string(36) "75b14af0-8f60-44f6-bffd-b93373f2b4c1" ["image_dimensions"]=> array(2) { ["width"]=> int(1199) ["height"]=> int(674) } ["display"]=> int(1) }
--------
string(5) "63986" string(88) "https://image-store.slidesharecdn.com/bca1ed1f-a436-450a-91df-a53aedb8ff3d-original.jpeg" array(12) { ["fid"]=> string(7) "7926909" ["uri"]=> string(75) "public://social/31_bca1ed1f-a436-450a-91df-a53aedb8ff3d-original.jpeg_0.jpg" ["filename"]=> string(57) "31_bca1ed1f-a436-450a-91df-a53aedb8ff3d-original.jpeg.jpg" ["filemime"]=> string(10) "image/jpeg" ["uid"]=> int(0) ["status"]=> int(1) ["timestamp"]=> int(1530017200) ["filesize"]=> int(93970) ["type"]=> string(5) "image" ["uuid"]=> string(36) "d69a005f-89b7-4b9f-83fc-252181d83664" ["image_dimensions"]=> array(2) { ["width"]=> int(1200) ["height"]=> int(1200) } ["display"]=> int(1) }
--------
string(5) "63987" string(39) "https://media.licdn.com/media-proxy/ext" array(12) { ["fid"]=> string(7) "7926910" ["uri"]=> string(30) "public://social/31_ext_103.jpg" ["filename"]=> string(10) "31_ext.jpg" ["filemime"]=> string(10) "image/jpeg" ["uid"]=> int(0) ["status"]=> int(1) ["timestamp"]=> int(1530017200) ["filesize"]=> int(89) ["type"]=> string(5) "image" ["uuid"]=> string(36) "3c6db9a8-cc1e-4a17-ad14-33205010abce" ["image_dimensions"]=> array(2) { ["width"]=> int(1) ["height"]=> int(1) } ["display"]=> int(1) }
--------
string(5) "63988" string(39) "https://media.licdn.com/media-proxy/ext" array(12) { ["fid"]=> string(7) "7926911" ["uri"]=> string(30) "public://social/31_ext_116.jpg" ["filename"]=> string(10) "31_ext.jpg" ["filemime"]=> string(10) "image/jpeg" ["uid"]=> int(0) ["status"]=> int(1) ["timestamp"]=> int(1530017200) ["filesize"]=> int(11040) ["type"]=> string(5) "image" ["uuid"]=> string(36) "aefb39cb-b185-4e24-a1e2-ff8f84b07c8e" ["image_dimensions"]=> array(2) { ["width"]=> int(480) ["height"]=> int(360) } ["display"]=> int(1) }
--------
string(5) "63989" string(39) "https://media.licdn.com/media-proxy/ext" array(12) { ["fid"]=> string(7) "7926912" ["uri"]=> string(30) "public://social/31_ext_149.jpg" ["filename"]=> string(10) "31_ext.jpg" ["filemime"]=> string(10) "image/jpeg" ["uid"]=> int(0) ["status"]=> int(1) ["timestamp"]=> int(1530017200) ["filesize"]=> int(63187) ["type"]=> string(5) "image" ["uuid"]=> string(36) "3e0d1014-f11b-48d0-a2cb-9dd4b2dd0487" ["image_dimensions"]=> array(2) { ["width"]=> int(500) ["height"]=> int(333) } ["display"]=> int(1) }
--------
string(5) "63990" string(39) "https://media.licdn.com/media-proxy/ext" array(12) { ["fid"]=> string(7) "7926913" ["uri"]=> string(30) "public://social/31_ext_146.jpg" ["filename"]=> string(10) "31_ext.jpg" ["filemime"]=> string(10) "image/jpeg" ["uid"]=> int(0) ["status"]=> int(1) ["timestamp"]=> int(1530017200) ["filesize"]=> int(89) ["type"]=> string(5) "image" ["uuid"]=> string(36) "9089d91a-bdfe-4c92-bdf7-a283580ca881" ["image_dimensions"]=> array(2) { ["width"]=> int(1) ["height"]=> int(1) } ["display"]=> int(1) }
--------
string(5) "63991" string(39) "https://media.licdn.com/media-proxy/ext" array(12) { ["fid"]=> string(7) "7926914" ["uri"]=> string(30) "public://social/31_ext_135.jpg" ["filename"]=> string(10) "31_ext.jpg" ["filemime"]=> string(10) "image/jpeg" ["uid"]=> int(0) ["status"]=> int(1) ["timestamp"]=> int(1530017200) ["filesize"]=> int(89) ["type"]=> string(5) "image" ["uuid"]=> string(36) "84358f12-29c1-440d-893b-e9454235b071" ["image_dimensions"]=> array(2) { ["width"]=> int(1) ["height"]=> int(1) } ["display"]=> int(1) }
--------
string(5) "63992" string(39) "https://media.licdn.com/media-proxy/ext" array(12) { ["fid"]=> string(7) "7926915" ["uri"]=> string(30) "public://social/31_ext_156.jpg" ["filename"]=> string(10) "31_ext.jpg" ["filemime"]=> string(10) "image/jpeg" ["uid"]=> int(0) ["status"]=> int(1) ["timestamp"]=> int(1530017200) ["filesize"]=> int(254707) ["type"]=> string(5) "image" ["uuid"]=> string(36) "e50b40e4-228b-4c74-aaf8-1cf07ee8ecfc" ["image_dimensions"]=> array(2) { ["width"]=> int(1200) ["height"]=> int(675) } ["display"]=> int(1) }
--------
string(5) "63993" string(39) "https://media.licdn.com/media-proxy/ext" array(12) { ["fid"]=> string(7) "7926916" ["uri"]=> string(29) "public://social/31_ext_69.jpg" ["filename"]=> string(10) "31_ext.jpg" ["filemime"]=> string(10) "image/jpeg" ["uid"]=> int(0) ["status"]=> int(1) ["timestamp"]=> int(1530017200) ["filesize"]=> int(89) ["type"]=> string(5) "image" ["uuid"]=> string(36) "0a129e15-545c-429b-aff1-0ac284d1dfea" ["image_dimensions"]=> array(2) { ["width"]=> int(1) ["height"]=> int(1) } ["display"]=> int(1) }
--------
string(5) "63994" string(39) "https://media.licdn.com/media-proxy/ext" array(12) { ["fid"]=> string(7) "7926917" ["uri"]=> string(30) "public://social/31_ext_145.jpg" ["filename"]=> string(10) "31_ext.jpg" ["filemime"]=> string(10) "image/jpeg" ["uid"]=> int(0) ["status"]=> int(1) ["timestamp"]=> int(1530017200) ["filesize"]=> int(89) ["type"]=> string(5) "image" ["uuid"]=> string(36) "4b9a62f1-9a6c-445f-a9da-3144e7808c85" ["image_dimensions"]=> array(2) { ["width"]=> int(1) ["height"]=> int(1) } ["display"]=> int(1) }
--------
string(5) "63995" string(39) "https://media.licdn.com/media-proxy/ext" array(12) { ["fid"]=> string(7) "7926918" ["uri"]=> string(29) "public://social/31_ext_52.jpg" ["filename"]=> string(10) "31_ext.jpg" ["filemime"]=> string(10) "image/jpeg" ["uid"]=> int(0) ["status"]=> int(1) ["timestamp"]=> int(1530017200) ["filesize"]=> int(65592) ["type"]=> string(5) "image" ["uuid"]=> string(36) "c4bdbf56-bf5a-428b-aa00-7cb8b869c9fe" ["image_dimensions"]=> array(2) { ["width"]=> int(575) ["height"]=> int(383) } ["display"]=> int(1) }
--------
string(5) "63996" string(88) "https://image-store.slidesharecdn.com/0be73d33-62cb-4159-8e28-7de03769cd62-original.jpeg" array(12) { ["fid"]=> string(7) "7926919" ["uri"]=> string(73) "public://social/31_0be73d33-62cb-4159-8e28-7de03769cd62-original.jpeg.jpg" ["filename"]=> string(57) "31_0be73d33-62cb-4159-8e28-7de03769cd62-original.jpeg.jpg" ["filemime"]=> string(10) "image/jpeg" ["uid"]=> int(0) ["status"]=> int(1) ["timestamp"]=> int(1530017200) ["filesize"]=> int(85954) ["type"]=> string(5) "image" ["uuid"]=> string(36) "30afcd71-592d-4372-84ce-61c8bfa22832" ["image_dimensions"]=> array(2) { ["width"]=> int(1200) ["height"]=> int(630) } ["display"]=> int(1) }
--------
string(5) "63997" string(39) "https://media.licdn.com/media-proxy/ext" array(12) { ["fid"]=> string(7) "7926920" ["uri"]=> string(30) "public://social/31_ext_160.jpg" ["filename"]=> string(10) "31_ext.jpg" ["filemime"]=> string(10) "image/jpeg" ["uid"]=> int(0) ["status"]=> int(1) ["timestamp"]=> int(1530017200) ["filesize"]=> int(89) ["type"]=> string(5) "image" ["uuid"]=> string(36) "98f871fb-1de0-4c83-b89b-fd4a58c95d8d" ["image_dimensions"]=> array(2) { ["width"]=> int(1) ["height"]=> int(1) } ["display"]=> int(1) }
--------
string(5) "63998" string(39) "https://media.licdn.com/media-proxy/ext" array(12) { ["fid"]=> string(7) "7926921" ["uri"]=> string(30) "public://social/31_ext_123.jpg" ["filename"]=> string(10) "31_ext.jpg" ["filemime"]=> string(10) "image/jpeg" ["uid"]=> int(0) ["status"]=> int(1) ["timestamp"]=> int(1530017200) ["filesize"]=> int(89) ["type"]=> string(5) "image" ["uuid"]=> string(36) "b0d7a3e6-f49e-4951-96b4-291a71813caf" ["image_dimensions"]=> array(2) { ["width"]=> int(1) ["height"]=> int(1) } ["display"]=> int(1) }
--------
string(5) "63999" string(39) "https://media.licdn.com/media-proxy/ext" array(12) { ["fid"]=> string(7) "7926922" ["uri"]=> string(30) "public://social/31_ext_158.jpg" ["filename"]=> string(10) "31_ext.jpg" ["filemime"]=> string(10) "image/jpeg" ["uid"]=> int(0) ["status"]=> int(1) ["timestamp"]=> int(1530017200) ["filesize"]=> int(38057) ["type"]=> string(5) "image" ["uuid"]=> string(36) "c95dfc9d-931d-4183-ad17-61b0ab30a1ef" ["image_dimensions"]=> array(2) { ["width"]=> int(480) ["height"]=> int(360) } ["display"]=> int(1) }
--------
string(5) "64000" string(39) "https://media.licdn.com/media-proxy/ext" array(12) { ["fid"]=> string(7) "7926923" ["uri"]=> string(30) "public://social/31_ext_165.jpg" ["filename"]=> string(10) "31_ext.jpg" ["filemime"]=> string(10) "image/jpeg" ["uid"]=> int(0) ["status"]=> int(1) ["timestamp"]=> int(1530017200) ["filesize"]=> int(15840) ["type"]=> string(5) "image" ["uuid"]=> string(36) "029df5db-8ea7-4f6d-816d-7b61786b0e60" ["image_dimensions"]=> array(2) { ["width"]=> int(480) ["height"]=> int(360) } ["display"]=> int(1) }
--------
string(5) "64001" string(39) "https://media.licdn.com/media-proxy/ext" array(12) { ["fid"]=> string(7) "7926924" ["uri"]=> string(29) "public://social/31_ext_53.jpg" ["filename"]=> string(10) "31_ext.jpg" ["filemime"]=> string(10) "image/jpeg" ["uid"]=> int(0) ["status"]=> int(1) ["timestamp"]=> int(1530017200) ["filesize"]=> int(18515) ["type"]=> string(5) "image" ["uuid"]=> string(36) "4291bc0f-72c9-41ff-aa7a-01de2356d0e8" ["image_dimensions"]=> array(2) { ["width"]=> int(480) ["height"]=> int(360) } ["display"]=> int(1) }
--------
string(5) "64002" string(39) "https://media.licdn.com/media-proxy/ext" array(12) { ["fid"]=> string(7) "7926925" ["uri"]=> string(29) "public://social/31_ext_60.jpg" ["filename"]=> string(10) "31_ext.jpg" ["filemime"]=> string(10) "image/jpeg" ["uid"]=> int(0) ["status"]=> int(1) ["timestamp"]=> int(1530017200) ["filesize"]=> int(37851) ["type"]=> string(5) "image" ["uuid"]=> string(36) "db9d9cbd-050d-43b4-a705-0303d6bbea8e" ["image_dimensions"]=> array(2) { ["width"]=> int(970) ["height"]=> int(356) } ["display"]=> int(1) }
--------
string(5) "64003" string(39) "https://media.licdn.com/media-proxy/ext" array(12) { ["fid"]=> string(7) "7926926" ["uri"]=> string(29) "public://social/31_ext_58.jpg" ["filename"]=> string(10) "31_ext.jpg" ["filemime"]=> string(10) "image/jpeg" ["uid"]=> int(0) ["status"]=> int(1) ["timestamp"]=> int(1530017200) ["filesize"]=> int(89) ["type"]=> string(5) "image" ["uuid"]=> string(36) "b593068e-a27f-4045-9182-38ef544e383f" ["image_dimensions"]=> array(2) { ["width"]=> int(1) ["height"]=> int(1) } ["display"]=> int(1) }
--------
string(5) "62881" string(87) "https://image-store.slidesharecdn.com/55e7d416-33a2-4879-8f27-72b56f9bb49f-original.png" array(12) { ["fid"]=> string(7) "7926927" ["uri"]=> string(74) "public://social/31_55e7d416-33a2-4879-8f27-72b56f9bb49f-original.png_0.jpg" ["filename"]=> string(56) "31_55e7d416-33a2-4879-8f27-72b56f9bb49f-original.png.jpg" ["filemime"]=> string(10) "image/jpeg" ["uid"]=> int(0) ["status"]=> int(1) ["timestamp"]=> int(1530017200) ["filesize"]=> int(178157) ["type"]=> string(5) "image" ["uuid"]=> string(36) "ad46b0ee-ec04-4be4-b9ae-6600a466bab8" ["image_dimensions"]=> array(2) { ["width"]=> int(620) ["height"]=> int(620) } ["display"]=> int(1) }
--------
string(5) "62882" string(39) "https://media.licdn.com/media-proxy/ext" array(12) { ["fid"]=> string(7) "7926928" ["uri"]=> string(30) "public://social/31_ext_148.jpg" ["filename"]=> string(10) "31_ext.jpg" ["filemime"]=> string(10) "image/jpeg" ["uid"]=> int(0) ["status"]=> int(1) ["timestamp"]=> int(1530017200) ["filesize"]=> int(89) ["type"]=> string(5) "image" ["uuid"]=> string(36) "5a978570-43d7-4e6d-b48c-76cb97531cb2" ["image_dimensions"]=> array(2) { ["width"]=> int(1) ["height"]=> int(1) } ["display"]=> int(1) }
--------
string(5) "62883" string(39) "https://media.licdn.com/media-proxy/ext" array(12) { ["fid"]=> string(7) "7926929" ["uri"]=> string(30) "public://social/31_ext_101.jpg" ["filename"]=> string(10) "31_ext.jpg" ["filemime"]=> string(10) "image/jpeg" ["uid"]=> int(0) ["status"]=> int(1) ["timestamp"]=> int(1530017200) ["filesize"]=> int(89) ["type"]=> string(5) "image" ["uuid"]=> string(36) "20fb9482-f6c5-41a9-8b6b-bfdb93d9a41d" ["image_dimensions"]=> array(2) { ["width"]=> int(1) ["height"]=> int(1) } ["display"]=> int(1) }
--------
string(5) "62884" string(39) "https://media.licdn.com/media-proxy/ext" array(12) { ["fid"]=> string(7) "7926930" ["uri"]=> string(30) "public://social/31_ext_113.jpg" ["filename"]=> string(10) "31_ext.jpg" ["filemime"]=> string(10) "image/jpeg" ["uid"]=> int(0) ["status"]=> int(1) ["timestamp"]=> int(1530017200) ["filesize"]=> int(53119) ["type"]=> string(5) "image" ["uuid"]=> string(36) "f6f0cb59-199f-445f-9af8-fc084d49b283" ["image_dimensions"]=> array(2) { ["width"]=> int(644) ["height"]=> int(322) } ["display"]=> int(1) }
--------
object(stdClass)#2653 (4) { ["hashtags"]=> array(0) { } ["symbols"]=> array(0) { } ["user_mentions"]=> array(0) { } ["urls"]=> array(1) { [0]=> object(stdClass)#2651 (4) { ["url"]=> string(23) "https://t.co/5vs4wXpdBe" ["expanded_url"]=> string(123) "https://www.edhec.edu/fr/agenda/clone-programme-de-formation-sur-les-entreprises-familiales-agrotouristiques-et-artisanales" ["display_url"]=> string(27) "edhec.edu/fr/agenda/clon…" ["indices"]=> array(2) { [0]=> int(0) [1]=> int(23) } } } }
-
object(stdClass)#2647 (4) { ["hashtags"]=> array(0) { } ["symbols"]=> array(0) { } ["user_mentions"]=> array(0) { } ["urls"]=> array(1) { [0]=> object(stdClass)#2627 (4) { ["url"]=> string(23) "https://t.co/6mNllNeRrr" ["expanded_url"]=> string(52) "https://twitter.com/i/web/status/1011265289584070656" ["display_url"]=> string(29) "twitter.com/i/web/status/1…" ["indices"]=> array(2) { [0]=> int(117) [1]=> int(140) } } } }
-
object(stdClass)#2634 (4) { ["hashtags"]=> array(0) { } ["symbols"]=> array(0) { } ["user_mentions"]=> array(0) { } ["urls"]=> array(1) { [0]=> object(stdClass)#2635 (4) { ["url"]=> string(23) "https://t.co/RLFmz6mIMx" ["expanded_url"]=> string(44) "https://www.edhec.edu/en/news/summer-courses" ["display_url"]=> string(27) "edhec.edu/en/news/summer…" ["indices"]=> array(2) { [0]=> int(112) [1]=> int(135) } } } }
-
object(stdClass)#2633 (4) { ["hashtags"]=> array(0) { } ["symbols"]=> array(0) { } ["user_mentions"]=> array(0) { } ["urls"]=> array(1) { [0]=> object(stdClass)#2630 (4) { ["url"]=> string(23) "https://t.co/EVVPiE31nx" ["expanded_url"]=> string(52) "https://twitter.com/i/web/status/1009791886830329857" ["display_url"]=> string(29) "twitter.com/i/web/status/1…" ["indices"]=> array(2) { [0]=> int(117) [1]=> int(140) } } } }
-
object(stdClass)#2624 (4) { ["hashtags"]=> array(0) { } ["symbols"]=> array(0) { } ["user_mentions"]=> array(0) { } ["urls"]=> array(1) { [0]=> object(stdClass)#2621 (4) { ["url"]=> string(23) "https://t.co/M7u1AK2Hc8" ["expanded_url"]=> string(52) "https://twitter.com/i/web/status/1009769065051803648" ["display_url"]=> string(29) "twitter.com/i/web/status/1…" ["indices"]=> array(2) { [0]=> int(117) [1]=> int(140) } } } }
-
object(stdClass)#2617 (4) { ["hashtags"]=> array(0) { } ["symbols"]=> array(0) { } ["user_mentions"]=> array(0) { } ["urls"]=> array(1) { [0]=> object(stdClass)#2616 (4) { ["url"]=> string(23) "https://t.co/T3ecWGcgjx" ["expanded_url"]=> string(52) "https://twitter.com/i/web/status/1009716180226138112" ["display_url"]=> string(29) "twitter.com/i/web/status/1…" ["indices"]=> array(2) { [0]=> int(116) [1]=> int(139) } } } }
-
object(stdClass)#2609 (4) { ["hashtags"]=> array(0) { } ["symbols"]=> array(0) { } ["user_mentions"]=> array(0) { } ["urls"]=> array(1) { [0]=> object(stdClass)#2607 (4) { ["url"]=> string(23) "https://t.co/9zOpnialKU" ["expanded_url"]=> string(83) "http://www.mondedesgrandesecoles.fr/ma-vie-de-professeure-a-ledhec-business-school/" ["display_url"]=> string(42) "mondedesgrandesecoles.fr/ma-vie-de-prof…" ["indices"]=> array(2) { [0]=> int(97) [1]=> int(120) } } } }
-
object(stdClass)#2601 (4) { ["hashtags"]=> array(0) { } ["symbols"]=> array(0) { } ["user_mentions"]=> array(1) { [0]=> object(stdClass)#2598 (5) { ["screen_name"]=> string(11) "concoursTEE" ["name"]=> string(24) "Total EDHEC Entreprendre" ["id"]=> int(218181674) ["id_str"]=> string(9) "218181674" ["indices"]=> array(2) { [0]=> int(94) [1]=> int(106) } } } ["urls"]=> array(1) { [0]=> object(stdClass)#2599 (4) { ["url"]=> string(23) "https://t.co/Xkb9aNyt3A" ["expanded_url"]=> string(79) "http://www.mondedesgrandesecoles.fr/ma-vie-detudiante-a-ledhec-business-school/" ["display_url"]=> string(42) "mondedesgrandesecoles.fr/ma-vie-detudia…" ["indices"]=> array(2) { [0]=> int(109) [1]=> int(132) } } } }
-
object(stdClass)#2594 (4) { ["hashtags"]=> array(0) { } ["symbols"]=> array(0) { } ["user_mentions"]=> array(0) { } ["urls"]=> array(1) { [0]=> object(stdClass)#2584 (4) { ["url"]=> string(23) "https://t.co/ffVTlpSMqe" ["expanded_url"]=> string(52) "https://twitter.com/i/web/status/1009324026123169792" ["display_url"]=> string(29) "twitter.com/i/web/status/1…" ["indices"]=> array(2) { [0]=> int(117) [1]=> int(140) } } } }
-
object(stdClass)#2581 (4) { ["hashtags"]=> array(0) { } ["symbols"]=> array(0) { } ["user_mentions"]=> array(1) { [0]=> object(stdClass)#2582 (5) { ["screen_name"]=> string(9) "WidexOpen" ["name"]=> string(17) "Wide Open Project" ["id"]=> int(905137118002937856) ["id_str"]=> string(18) "905137118002937856" ["indices"]=> array(2) { [0]=> int(31) [1]=> int(41) } } } ["urls"]=> array(1) { [0]=> object(stdClass)#2579 (4) { ["url"]=> string(23) "https://t.co/f7vQO77N4Z" ["expanded_url"]=> string(52) "https://twitter.com/i/web/status/1009052910955753472" ["display_url"]=> string(29) "twitter.com/i/web/status/1…" ["indices"]=> array(2) { [0]=> int(117) [1]=> int(140) } } } }
-
object(stdClass)#2570 (4) { ["hashtags"]=> array(0) { } ["symbols"]=> array(0) { } ["user_mentions"]=> array(1) { [0]=> object(stdClass)#2574 (5) { ["screen_name"]=> string(8) "lisa_brb" ["name"]=> string(2) "LB" ["id"]=> int(925461990) ["id_str"]=> string(9) "925461990" ["indices"]=> array(2) { [0]=> int(0) [1]=> int(9) } } } ["urls"]=> array(0) { } }
-
object(stdClass)#2562 (4) { ["hashtags"]=> array(0) { } ["symbols"]=> array(0) { } ["user_mentions"]=> array(0) { } ["urls"]=> array(1) { [0]=> object(stdClass)#2566 (4) { ["url"]=> string(23) "https://t.co/E9lnfd8jET" ["expanded_url"]=> string(52) "https://twitter.com/i/web/status/1009010821387702272" ["display_url"]=> string(29) "twitter.com/i/web/status/1…" ["indices"]=> array(2) { [0]=> int(116) [1]=> int(139) } } } }
-
object(stdClass)#2556 (4) { ["hashtags"]=> array(0) { } ["symbols"]=> array(0) { } ["user_mentions"]=> array(0) { } ["urls"]=> array(1) { [0]=> object(stdClass)#2557 (4) { ["url"]=> string(23) "https://t.co/kSR4OMbeAl" ["expanded_url"]=> string(52) "https://twitter.com/i/web/status/1008988402971238401" ["display_url"]=> string(29) "twitter.com/i/web/status/1…" ["indices"]=> array(2) { [0]=> int(116) [1]=> int(139) } } } }
-
object(stdClass)#2551 (4) { ["hashtags"]=> array(0) { } ["symbols"]=> array(0) { } ["user_mentions"]=> array(0) { } ["urls"]=> array(1) { [0]=> object(stdClass)#2550 (4) { ["url"]=> string(23) "https://t.co/fbJIQ5t1tv" ["expanded_url"]=> string(61) "https://twitter.com/quentinperinel/status/1007551411842945024" ["display_url"]=> string(29) "twitter.com/quentinperinel…" ["indices"]=> array(2) { [0]=> int(112) [1]=> int(135) } } } }
-
object(stdClass)#2530 (4) { ["hashtags"]=> array(0) { } ["symbols"]=> array(0) { } ["user_mentions"]=> array(1) { [0]=> object(stdClass)#2534 (5) { ["screen_name"]=> string(14) "FinancialTimes" ["name"]=> string(15) "Financial Times" ["id"]=> int(4898091) ["id_str"]=> string(7) "4898091" ["indices"]=> array(2) { [0]=> int(3) [1]=> int(18) } } } ["urls"]=> array(1) { [0]=> object(stdClass)#2531 (4) { ["url"]=> string(23) "https://t.co/ekfDfxtD4V" ["expanded_url"]=> string(52) "https://twitter.com/i/web/status/1008610283332493312" ["display_url"]=> string(29) "twitter.com/i/web/status/1…" ["indices"]=> array(2) { [0]=> int(117) [1]=> int(140) } } } }
-
object(stdClass)#2526 (4) { ["hashtags"]=> array(0) { } ["symbols"]=> array(0) { } ["user_mentions"]=> array(1) { [0]=> object(stdClass)#2527 (5) { ["screen_name"]=> string(14) "FinancialTimes" ["name"]=> string(15) "Financial Times" ["id"]=> int(4898091) ["id_str"]=> string(7) "4898091" ["indices"]=> array(2) { [0]=> int(4) [1]=> int(19) } } } ["urls"]=> array(1) { [0]=> object(stdClass)#2517 (4) { ["url"]=> string(23) "https://t.co/MdZ5Lbto97" ["expanded_url"]=> string(52) "https://twitter.com/i/web/status/1008607475078254592" ["display_url"]=> string(29) "twitter.com/i/web/status/1…" ["indices"]=> array(2) { [0]=> int(117) [1]=> int(140) } } } }
-
object(stdClass)#2514 (4) { ["hashtags"]=> array(0) { } ["symbols"]=> array(0) { } ["user_mentions"]=> array(2) { [0]=> object(stdClass)#2515 (5) { ["screen_name"]=> string(11) "Jumia_Group" ["name"]=> string(11) "Jumia Group" ["id"]=> int(2319194858) ["id_str"]=> string(10) "2319194858" ["indices"]=> array(2) { [0]=> int(19) [1]=> int(31) } } [1]=> object(stdClass)#2512 (5) { ["screen_name"]=> string(11) "EdhecAlumni" ["name"]=> string(12) "EDHEC Alumni" ["id"]=> int(374470274) ["id_str"]=> string(9) "374470274" ["indices"]=> array(2) { [0]=> int(67) [1]=> int(79) } } } ["urls"]=> array(1) { [0]=> object(stdClass)#2513 (4) { ["url"]=> string(23) "https://t.co/9JdLKvNXHx" ["expanded_url"]=> string(52) "https://twitter.com/i/web/status/1007622946083561473" ["display_url"]=> string(29) "twitter.com/i/web/status/1…" ["indices"]=> array(2) { [0]=> int(117) [1]=> int(140) } } } }
-
object(stdClass)#2507 (4) { ["hashtags"]=> array(0) { } ["symbols"]=> array(0) { } ["user_mentions"]=> array(0) { } ["urls"]=> array(1) { [0]=> object(stdClass)#2505 (4) { ["url"]=> string(23) "https://t.co/SdcvWN5QhV" ["expanded_url"]=> string(52) "https://twitter.com/i/web/status/1007568871279288320" ["display_url"]=> string(29) "twitter.com/i/web/status/1…" ["indices"]=> array(2) { [0]=> int(117) [1]=> int(140) } } } }
-
object(stdClass)#2499 (4) { ["hashtags"]=> array(0) { } ["symbols"]=> array(0) { } ["user_mentions"]=> array(0) { } ["urls"]=> array(1) { [0]=> object(stdClass)#2496 (4) { ["url"]=> string(23) "https://t.co/cMhhsK1EWr" ["expanded_url"]=> string(85) "https://www.edhec.edu/fr/news/global-mba-et-executive-mba-ayez-un-impact-sur-le-monde" ["display_url"]=> string(27) "edhec.edu/fr/news/global…" ["indices"]=> array(2) { [0]=> int(0) [1]=> int(23) } } } }
-
object(stdClass)#2491 (4) { ["hashtags"]=> array(0) { } ["symbols"]=> array(0) { } ["user_mentions"]=> array(1) { [0]=> object(stdClass)#2492 (5) { ["screen_name"]=> string(15) "emmanuel_metais" ["name"]=> string(15) "Emmanuel METAIS" ["id"]=> int(93360026) ["id_str"]=> string(8) "93360026" ["indices"]=> array(2) { [0]=> int(0) [1]=> int(16) } } } ["urls"]=> array(1) { [0]=> object(stdClass)#2482 (4) { ["url"]=> string(23) "https://t.co/2DNPoexrHV" ["expanded_url"]=> string(52) "https://twitter.com/i/web/status/1007334870463459333" ["display_url"]=> string(29) "twitter.com/i/web/status/1…" ["indices"]=> array(2) { [0]=> int(117) [1]=> int(140) } } } }
-
object(stdClass)#2478 (5) { ["hashtags"]=> array(1) { [0]=> object(stdClass)#2475 (2) { ["text"]=> string(8) "EdhecRDV" ["indices"]=> array(2) { [0]=> int(0) [1]=> int(9) } } } ["symbols"]=> array(0) { } ["user_mentions"]=> array(1) { [0]=> object(stdClass)#2476 (5) { ["screen_name"]=> string(15) "emmanuel_metais" ["name"]=> string(15) "Emmanuel METAIS" ["id"]=> int(93360026) ["id_str"]=> string(8) "93360026" ["indices"]=> array(2) { [0]=> int(10) [1]=> int(26) } } } ["urls"]=> array(0) { } ["media"]=> array(1) { [0]=> object(stdClass)#2464 (10) { ["id"]=> int(1007334097457467393) ["id_str"]=> string(19) "1007334097457467393" ["indices"]=> array(2) { [0]=> int(27) [1]=> int(50) } ["media_url"]=> string(46) "http://pbs.twimg.com/media/DfrFBkkXUAE1veQ.jpg" ["media_url_https"]=> string(47) "https://pbs.twimg.com/media/DfrFBkkXUAE1veQ.jpg" ["url"]=> string(23) "https://t.co/utsKxbEkMb" ["display_url"]=> string(26) "pic.twitter.com/utsKxbEkMb" ["expanded_url"]=> string(68) "https://twitter.com/EDHEC_BSchool/status/1007334103635693568/photo/1" ["type"]=> string(5) "photo" ["sizes"]=> object(stdClass)#2465 (4) { ["medium"]=> object(stdClass)#2467 (3) { ["w"]=> int(1200) ["h"]=> int(900) ["resize"]=> string(3) "fit" } ["thumb"]=> object(stdClass)#2469 (3) { ["w"]=> int(150) ["h"]=> int(150) ["resize"]=> string(4) "crop" } ["small"]=> object(stdClass)#2472 (3) { ["w"]=> int(680) ["h"]=> int(510) ["resize"]=> string(3) "fit" } ["large"]=> object(stdClass)#2471 (3) { ["w"]=> int(2048) ["h"]=> int(1536) ["resize"]=> string(3) "fit" } } } } }
-
string(5) "64484" string(47) "https://pbs.twimg.com/media/DfrFBkkXUAE1veQ.jpg" array(12) { ["fid"]=> string(7) "7926931" ["uri"]=> string(40) "public://social/30_DfrFBkkXUAE1veQ_0.jpg" ["filename"]=> string(22) "30_DfrFBkkXUAE1veQ.jpg" ["filemime"]=> string(10) "image/jpeg" ["uid"]=> int(0) ["status"]=> int(1) ["timestamp"]=> int(1530017200) ["filesize"]=> int(122463) ["type"]=> string(5) "image" ["uuid"]=> string(36) "4b8c8bb0-41f8-4206-87c3-3bc8bf1faa34" ["image_dimensions"]=> array(2) { ["width"]=> int(1200) ["height"]=> int(900) } ["display"]=> int(1) }
--------
object(stdClass)#2452 (4) { ["hashtags"]=> array(1) { [0]=> object(stdClass)#2453 (2) { ["text"]=> string(8) "EdhecRDV" ["indices"]=> array(2) { [0]=> int(0) [1]=> int(9) } } } ["symbols"]=> array(0) { } ["user_mentions"]=> array(0) { } ["urls"]=> array(1) { [0]=> object(stdClass)#2454 (4) { ["url"]=> string(23) "https://t.co/QCeoDNuTP5" ["expanded_url"]=> string(106) "https://www.pscp.tv/w/bfKvPjFQWEtkQlJNR05vRWV8MXluSk9ZTFB6QndLUsU9Y66l7kupzhiHnphkggEH7faXpJTpoaQEtpj7JEx0" ["display_url"]=> string(25) "pscp.tv/w/bfKvPjFQWEtk…" ["indices"]=> array(2) { [0]=> int(10) [1]=> int(33) } } } }
-
object(stdClass)#2444 (5) { ["hashtags"]=> array(1) { [0]=> object(stdClass)#2406 (2) { ["text"]=> string(14) "OpenLeadership" ["indices"]=> array(2) { [0]=> int(27) [1]=> int(42) } } } ["symbols"]=> array(0) { } ["user_mentions"]=> array(0) { } ["urls"]=> array(0) { } ["media"]=> array(1) { [0]=> object(stdClass)#2433 (10) { ["id"]=> int(1007280289247387648) ["id_str"]=> string(19) "1007280289247387648" ["indices"]=> array(2) { [0]=> int(43) [1]=> int(66) } ["media_url"]=> string(46) "http://pbs.twimg.com/media/DfqUFhXX4AAWo2o.png" ["media_url_https"]=> string(47) "https://pbs.twimg.com/media/DfqUFhXX4AAWo2o.png" ["url"]=> string(23) "https://t.co/aQRlxeEzXD" ["display_url"]=> string(26) "pic.twitter.com/aQRlxeEzXD" ["expanded_url"]=> string(68) "https://twitter.com/EDHEC_BSchool/status/1007280305311494146/photo/1" ["type"]=> string(5) "photo" ["sizes"]=> object(stdClass)#2435 (4) { ["large"]=> object(stdClass)#2436 (3) { ["w"]=> int(1111) ["h"]=> int(2048) ["resize"]=> string(3) "fit" } ["medium"]=> object(stdClass)#2440 (3) { ["w"]=> int(651) ["h"]=> int(1200) ["resize"]=> string(3) "fit" } ["small"]=> object(stdClass)#2438 (3) { ["w"]=> int(369) ["h"]=> int(680) ["resize"]=> string(3) "fit" } ["thumb"]=> object(stdClass)#2439 (3) { ["w"]=> int(150) ["h"]=> int(150) ["resize"]=> string(4) "crop" } } } } }
-
string(5) "64482" string(47) "https://pbs.twimg.com/media/DfqUFhXX4AAWo2o.png" array(12) { ["fid"]=> string(7) "7926932" ["uri"]=> string(44) "public://social/30_DfqUFhXX4AAWo2o.png_0.jpg" ["filename"]=> string(26) "30_DfqUFhXX4AAWo2o.png.jpg" ["filemime"]=> string(10) "image/jpeg" ["uid"]=> int(0) ["status"]=> int(1) ["timestamp"]=> int(1530017200) ["filesize"]=> int(265726) ["type"]=> string(5) "image" ["uuid"]=> string(36) "617126a3-9ee4-4860-8e49-6cedadd4edd1" ["image_dimensions"]=> array(2) { ["width"]=> int(651) ["height"]=> int(1200) } ["display"]=> int(1) }
--------
object(stdClass)#2424 (4) { ["hashtags"]=> array(0) { } ["symbols"]=> array(0) { } ["user_mentions"]=> array(2) { [0]=> object(stdClass)#2425 (5) { ["screen_name"]=> string(9) "AgiresDev" ["name"]=> string(21) "AGIRES Développement" ["id"]=> int(3016882714) ["id_str"]=> string(10) "3016882714" ["indices"]=> array(2) { [0]=> int(72) [1]=> int(82) } } [1]=> object(stdClass)#2415 (5) { ["screen_name"]=> string(14) "SynergieCampus" ["name"]=> string(15) "Synergie Campus" ["id"]=> int(4824528005) ["id_str"]=> string(10) "4824528005" ["indices"]=> array(2) { [0]=> int(83) [1]=> int(98) } } } ["urls"]=> array(1) { [0]=> object(stdClass)#2416 (4) { ["url"]=> string(23) "https://t.co/9dRYKOjZd7" ["expanded_url"]=> string(52) "https://twitter.com/i/web/status/1007257484346699777" ["display_url"]=> string(29) "twitter.com/i/web/status/1…" ["indices"]=> array(2) { [0]=> int(117) [1]=> int(140) } } } }
-
object(stdClass)#2413 (5) { ["hashtags"]=> array(1) { [0]=> object(stdClass)#2410 (2) { ["text"]=> string(14) "OpenLeadership" ["indices"]=> array(2) { [0]=> int(43) [1]=> int(58) } } } ["symbols"]=> array(0) { } ["user_mentions"]=> array(0) { } ["urls"]=> array(0) { } ["media"]=> array(1) { [0]=> object(stdClass)#2411 (10) { ["id"]=> int(1007234782164635648) ["id_str"]=> string(19) "1007234782164635648" ["indices"]=> array(2) { [0]=> int(59) [1]=> int(82) } ["media_url"]=> string(46) "http://pbs.twimg.com/media/DfpqsqRXUAAK9au.png" ["media_url_https"]=> string(47) "https://pbs.twimg.com/media/DfpqsqRXUAAK9au.png" ["url"]=> string(23) "https://t.co/L66Qz0rySk" ["display_url"]=> string(26) "pic.twitter.com/L66Qz0rySk" ["expanded_url"]=> string(68) "https://twitter.com/EDHEC_BSchool/status/1007234803845009408/photo/1" ["type"]=> string(5) "photo" ["sizes"]=> object(stdClass)#2408 (4) { ["medium"]=> object(stdClass)#2409 (3) { ["w"]=> int(1179) ["h"]=> int(1200) ["resize"]=> string(3) "fit" } ["small"]=> object(stdClass)#2383 (3) { ["w"]=> int(668) ["h"]=> int(680) ["resize"]=> string(3) "fit" } ["thumb"]=> object(stdClass)#2398 (3) { ["w"]=> int(150) ["h"]=> int(150) ["resize"]=> string(4) "crop" } ["large"]=> object(stdClass)#2400 (3) { ["w"]=> int(1240) ["h"]=> int(1262) ["resize"]=> string(3) "fit" } } } } }
-
string(5) "64476" string(47) "https://pbs.twimg.com/media/DfpqsqRXUAAK9au.png" array(12) { ["fid"]=> string(7) "7926933" ["uri"]=> string(42) "public://social/30_DfpqsqRXUAAK9au.png.jpg" ["filename"]=> string(26) "30_DfpqsqRXUAAK9au.png.jpg" ["filemime"]=> string(10) "image/jpeg" ["uid"]=> int(0) ["status"]=> int(1) ["timestamp"]=> int(1530017200) ["filesize"]=> int(453532) ["type"]=> string(5) "image" ["uuid"]=> string(36) "a937192a-fbce-4446-ac33-0a70a56cc1d1" ["image_dimensions"]=> array(2) { ["width"]=> int(1179) ["height"]=> int(1200) } ["display"]=> int(1) }
--------
object(stdClass)#2384 (4) { ["hashtags"]=> array(0) { } ["symbols"]=> array(0) { } ["user_mentions"]=> array(0) { } ["urls"]=> array(1) { [0]=> object(stdClass)#2389 (4) { ["url"]=> string(23) "https://t.co/OsrzuhaBOh" ["expanded_url"]=> string(52) "https://twitter.com/i/web/status/1007189951958667265" ["display_url"]=> string(29) "twitter.com/i/web/status/1…" ["indices"]=> array(2) { [0]=> int(117) [1]=> int(140) } } } }
-
object(stdClass)#2375 (5) { ["hashtags"]=> array(1) { [0]=> object(stdClass)#2377 (2) { ["text"]=> string(14) "OpenLeadership" ["indices"]=> array(2) { [0]=> int(88) [1]=> int(103) } } } ["symbols"]=> array(0) { } ["user_mentions"]=> array(0) { } ["urls"]=> array(0) { } ["media"]=> array(1) { [0]=> object(stdClass)#2378 (10) { ["id"]=> int(1007172749675106304) ["id_str"]=> string(19) "1007172749675106304" ["indices"]=> array(2) { [0]=> int(104) [1]=> int(127) } ["media_url"]=> string(46) "http://pbs.twimg.com/media/DfoyR5PWkAA1XOA.jpg" ["media_url_https"]=> string(47) "https://pbs.twimg.com/media/DfoyR5PWkAA1XOA.jpg" ["url"]=> string(23) "https://t.co/9a5GrrwbnF" ["display_url"]=> string(26) "pic.twitter.com/9a5GrrwbnF" ["expanded_url"]=> string(68) "https://twitter.com/EDHEC_BSchool/status/1007172874883526656/photo/1" ["type"]=> string(5) "photo" ["sizes"]=> object(stdClass)#2382 (4) { ["large"]=> object(stdClass)#2380 (3) { ["w"]=> int(1240) ["h"]=> int(1958) ["resize"]=> string(3) "fit" } ["thumb"]=> object(stdClass)#2381 (3) { ["w"]=> int(150) ["h"]=> int(150) ["resize"]=> string(4) "crop" } ["medium"]=> object(stdClass)#2379 (3) { ["w"]=> int(760) ["h"]=> int(1200) ["resize"]=> string(3) "fit" } ["small"]=> object(stdClass)#2376 (3) { ["w"]=> int(431) ["h"]=> int(680) ["resize"]=> string(3) "fit" } } } } }
-
string(5) "64472" string(47) "https://pbs.twimg.com/media/DfoyR5PWkAA1XOA.jpg" array(12) { ["fid"]=> string(7) "7926934" ["uri"]=> string(38) "public://social/30_DfoyR5PWkAA1XOA.jpg" ["filename"]=> string(22) "30_DfoyR5PWkAA1XOA.jpg" ["filemime"]=> string(10) "image/jpeg" ["uid"]=> int(0) ["status"]=> int(1) ["timestamp"]=> int(1530017200) ["filesize"]=> int(106635) ["type"]=> string(5) "image" ["uuid"]=> string(36) "ec255922-bf93-48d8-b3ae-fc224fe8497b" ["image_dimensions"]=> array(2) { ["width"]=> int(760) ["height"]=> int(1200) } ["display"]=> int(1) }
--------
object(stdClass)#2357 (4) { ["hashtags"]=> array(0) { } ["symbols"]=> array(0) { } ["user_mentions"]=> array(0) { } ["urls"]=> array(1) { [0]=> object(stdClass)#2358 (4) { ["url"]=> string(23) "https://t.co/XaABC5ul5c" ["expanded_url"]=> string(52) "https://twitter.com/i/web/status/1007163319810187269" ["display_url"]=> string(29) "twitter.com/i/web/status/1…" ["indices"]=> array(2) { [0]=> int(117) [1]=> int(140) } } } }
-
object(stdClass)#2355 (4) { ["hashtags"]=> array(1) { [0]=> object(stdClass)#2352 (2) { ["text"]=> string(6) "wealth" ["indices"]=> array(2) { [0]=> int(47) [1]=> int(54) } } } ["symbols"]=> array(0) { } ["user_mentions"]=> array(1) { [0]=> object(stdClass)#2353 (5) { ["screen_name"]=> string(9) "EDHECRisk" ["name"]=> string(20) "EDHEC-Risk Institute" ["id"]=> int(1174818709) ["id_str"]=> string(10) "1174818709" ["indices"]=> array(2) { [0]=> int(94) [1]=> int(104) } } } ["urls"]=> array(1) { [0]=> object(stdClass)#2350 (4) { ["url"]=> string(23) "https://t.co/RKm217JPbA" ["expanded_url"]=> string(52) "https://twitter.com/i/web/status/1006919009135157249" ["display_url"]=> string(29) "twitter.com/i/web/status/1…" ["indices"]=> array(2) { [0]=> int(117) [1]=> int(140) } } } }
-
object(stdClass)#2345 (4) { ["hashtags"]=> array(0) { } ["symbols"]=> array(0) { } ["user_mentions"]=> array(0) { } ["urls"]=> array(1) { [0]=> object(stdClass)#2346 (4) { ["url"]=> string(23) "https://t.co/gsx9nDbQ6m" ["expanded_url"]=> string(52) "https://twitter.com/i/web/status/1006894028464406534" ["display_url"]=> string(29) "twitter.com/i/web/status/1…" ["indices"]=> array(2) { [0]=> int(106) [1]=> int(129) } } } }
-
object(stdClass)#2336 (4) { ["hashtags"]=> array(0) { } ["symbols"]=> array(0) { } ["user_mentions"]=> array(0) { } ["urls"]=> array(1) { [0]=> object(stdClass)#2337 (4) { ["url"]=> string(23) "https://t.co/eRCFC1V7Ww" ["expanded_url"]=> string(52) "https://twitter.com/i/web/status/1006866087386984448" ["display_url"]=> string(29) "twitter.com/i/web/status/1…" ["indices"]=> array(2) { [0]=> int(104) [1]=> int(127) } } } }
-
object(stdClass)#2327 (4) { ["hashtags"]=> array(0) { } ["symbols"]=> array(0) { } ["user_mentions"]=> array(0) { } ["urls"]=> array(1) { [0]=> object(stdClass)#2328 (4) { ["url"]=> string(23) "https://t.co/pWPZeiYFtO" ["expanded_url"]=> string(52) "https://twitter.com/i/web/status/1006832200350949377" ["display_url"]=> string(29) "twitter.com/i/web/status/1…" ["indices"]=> array(2) { [0]=> int(117) [1]=> int(140) } } } }
-
object(stdClass)#2305 (4) { ["hashtags"]=> array(0) { } ["symbols"]=> array(0) { } ["user_mentions"]=> array(0) { } ["urls"]=> array(1) { [0]=> object(stdClass)#2306 (4) { ["url"]=> string(23) "https://t.co/SG7SlAGC8Y" ["expanded_url"]=> string(52) "https://twitter.com/i/web/status/1006798854937874434" ["display_url"]=> string(29) "twitter.com/i/web/status/1…" ["indices"]=> array(2) { [0]=> int(117) [1]=> int(140) } } } }
-
object(stdClass)#2303 (5) { ["hashtags"]=> array(1) { [0]=> object(stdClass)#2300 (2) { ["text"]=> string(14) "OpenLeadership" ["indices"]=> array(2) { [0]=> int(71) [1]=> int(86) } } } ["symbols"]=> array(0) { } ["user_mentions"]=> array(0) { } ["urls"]=> array(0) { } ["media"]=> array(1) { [0]=> object(stdClass)#2301 (10) { ["id"]=> int(1006545687767670785) ["id_str"]=> string(19) "1006545687767670785" ["indices"]=> array(2) { [0]=> int(87) [1]=> int(110) } ["media_url"]=> string(46) "http://pbs.twimg.com/media/Dff3-FmX4AEGTq6.png" ["media_url_https"]=> string(47) "https://pbs.twimg.com/media/Dff3-FmX4AEGTq6.png" ["url"]=> string(23) "https://t.co/DntNQKdilG" ["display_url"]=> string(26) "pic.twitter.com/DntNQKdilG" ["expanded_url"]=> string(68) "https://twitter.com/EDHEC_BSchool/status/1006546009646911489/photo/1" ["type"]=> string(5) "photo" ["sizes"]=> object(stdClass)#2298 (4) { ["large"]=> object(stdClass)#2299 (3) { ["w"]=> int(1154) ["h"]=> int(2048) ["resize"]=> string(3) "fit" } ["medium"]=> object(stdClass)#2273 (3) { ["w"]=> int(676) ["h"]=> int(1200) ["resize"]=> string(3) "fit" } ["small"]=> object(stdClass)#2288 (3) { ["w"]=> int(383) ["h"]=> int(680) ["resize"]=> string(3) "fit" } ["thumb"]=> object(stdClass)#2290 (3) { ["w"]=> int(150) ["h"]=> int(150) ["resize"]=> string(4) "crop" } } } } }
-
string(5) "64455" string(47) "https://pbs.twimg.com/media/Dff3-FmX4AEGTq6.png" array(12) { ["fid"]=> string(7) "7926935" ["uri"]=> string(44) "public://social/30_Dff3-FmX4AEGTq6.png_0.jpg" ["filename"]=> string(26) "30_Dff3-FmX4AEGTq6.png.jpg" ["filemime"]=> string(10) "image/jpeg" ["uid"]=> int(0) ["status"]=> int(1) ["timestamp"]=> int(1530017200) ["filesize"]=> int(232211) ["type"]=> string(5) "image" ["uuid"]=> string(36) "518056fc-fdb7-4b61-8ad1-bca1b5b21ac0" ["image_dimensions"]=> array(2) { ["width"]=> int(676) ["height"]=> int(1199) } ["display"]=> int(1) }
--------
object(stdClass)#2274 (4) { ["hashtags"]=> array(0) { } ["symbols"]=> array(0) { } ["user_mentions"]=> array(0) { } ["urls"]=> array(1) { [0]=> object(stdClass)#2279 (4) { ["url"]=> string(23) "https://t.co/MjiqfQrHc4" ["expanded_url"]=> string(52) "https://twitter.com/i/web/status/1006528704720326656" ["display_url"]=> string(29) "twitter.com/i/web/status/1…" ["indices"]=> array(2) { [0]=> int(116) [1]=> int(139) } } } }
-
object(stdClass)#2265 (5) { ["hashtags"]=> array(1) { [0]=> object(stdClass)#2267 (2) { ["text"]=> string(14) "OpenLeadership" ["indices"]=> array(2) { [0]=> int(56) [1]=> int(71) } } } ["symbols"]=> array(0) { } ["user_mentions"]=> array(0) { } ["urls"]=> array(0) { } ["media"]=> array(1) { [0]=> object(stdClass)#2269 (10) { ["id"]=> int(1006455529701629952) ["id_str"]=> string(19) "1006455529701629952" ["indices"]=> array(2) { [0]=> int(72) [1]=> int(95) } ["media_url"]=> string(46) "http://pbs.twimg.com/media/Dfel-MoX4AA1TkW.png" ["media_url_https"]=> string(47) "https://pbs.twimg.com/media/Dfel-MoX4AA1TkW.png" ["url"]=> string(23) "https://t.co/cq6UUH0YR4" ["display_url"]=> string(26) "pic.twitter.com/cq6UUH0YR4" ["expanded_url"]=> string(68) "https://twitter.com/EDHEC_BSchool/status/1006455561368436736/photo/1" ["type"]=> string(5) "photo" ["sizes"]=> object(stdClass)#2272 (4) { ["small"]=> object(stdClass)#2271 (3) { ["w"]=> int(516) ["h"]=> int(680) ["resize"]=> string(3) "fit" } ["medium"]=> object(stdClass)#2270 (3) { ["w"]=> int(910) ["h"]=> int(1200) ["resize"]=> string(3) "fit" } ["large"]=> object(stdClass)#2268 (3) { ["w"]=> int(1374) ["h"]=> int(1811) ["resize"]=> string(3) "fit" } ["thumb"]=> object(stdClass)#2266 (3) { ["w"]=> int(150) ["h"]=> int(150) ["resize"]=> string(4) "crop" } } } } }
-
string(5) "64440" string(47) "https://pbs.twimg.com/media/Dfel-MoX4AA1TkW.png" array(12) { ["fid"]=> string(7) "7926936" ["uri"]=> string(42) "public://social/30_Dfel-MoX4AA1TkW.png.jpg" ["filename"]=> string(26) "30_Dfel-MoX4AA1TkW.png.jpg" ["filemime"]=> string(10) "image/jpeg" ["uid"]=> int(0) ["status"]=> int(1) ["timestamp"]=> int(1530017200) ["filesize"]=> int(451547) ["type"]=> string(5) "image" ["uuid"]=> string(36) "7536f8a8-95ce-42dc-8d4b-47e1b05a9a93" ["image_dimensions"]=> array(2) { ["width"]=> int(910) ["height"]=> int(1199) } ["display"]=> int(1) }
--------
object(stdClass)#2254 (4) { ["hashtags"]=> array(0) { } ["symbols"]=> array(0) { } ["user_mentions"]=> array(0) { } ["urls"]=> array(1) { [0]=> object(stdClass)#2252 (4) { ["url"]=> string(23) "https://t.co/Oi0ATMrKL1" ["expanded_url"]=> string(52) "https://twitter.com/i/web/status/1006431707027968001" ["display_url"]=> string(29) "twitter.com/i/web/status/1…" ["indices"]=> array(2) { [0]=> int(117) [1]=> int(140) } } } }
-
object(stdClass)#2246 (4) { ["hashtags"]=> array(0) { } ["symbols"]=> array(0) { } ["user_mentions"]=> array(0) { } ["urls"]=> array(1) { [0]=> object(stdClass)#2243 (4) { ["url"]=> string(23) "https://t.co/NszzUkldww" ["expanded_url"]=> string(52) "https://twitter.com/i/web/status/1006195712370053120" ["display_url"]=> string(29) "twitter.com/i/web/status/1…" ["indices"]=> array(2) { [0]=> int(116) [1]=> int(139) } } } }
-
object(stdClass)#2238 (5) { ["hashtags"]=> array(1) { [0]=> object(stdClass)#2239 (2) { ["text"]=> string(14) "OpenLeadership" ["indices"]=> array(2) { [0]=> int(45) [1]=> int(60) } } } ["symbols"]=> array(0) { } ["user_mentions"]=> array(0) { } ["urls"]=> array(0) { } ["media"]=> array(1) { [0]=> object(stdClass)#2229 (10) { ["id"]=> int(1006179459261784064) ["id_str"]=> string(19) "1006179459261784064" ["indices"]=> array(2) { [0]=> int(61) [1]=> int(84) } ["media_url"]=> string(46) "http://pbs.twimg.com/media/Dfaq4yGX4AAaIg8.jpg" ["media_url_https"]=> string(47) "https://pbs.twimg.com/media/Dfaq4yGX4AAaIg8.jpg" ["url"]=> string(23) "https://t.co/XEWO6Ppv0y" ["display_url"]=> string(26) "pic.twitter.com/XEWO6Ppv0y" ["expanded_url"]=> string(68) "https://twitter.com/EDHEC_BSchool/status/1006179502836322306/photo/1" ["type"]=> string(5) "photo" ["sizes"]=> object(stdClass)#2230 (4) { ["thumb"]=> object(stdClass)#2234 (3) { ["w"]=> int(150) ["h"]=> int(150) ["resize"]=> string(4) "crop" } ["small"]=> object(stdClass)#2231 (3) { ["w"]=> int(680) ["h"]=> int(679) ["resize"]=> string(3) "fit" } ["medium"]=> object(stdClass)#2232 (3) { ["w"]=> int(1200) ["h"]=> int(1199) ["resize"]=> string(3) "fit" } ["large"]=> object(stdClass)#2233 (3) { ["w"]=> int(1240) ["h"]=> int(1239) ["resize"]=> string(3) "fit" } } } } }
-
string(5) "64434" string(47) "https://pbs.twimg.com/media/Dfaq4yGX4AAaIg8.jpg" array(12) { ["fid"]=> string(7) "7926937" ["uri"]=> string(40) "public://social/30_Dfaq4yGX4AAaIg8_0.jpg" ["filename"]=> string(22) "30_Dfaq4yGX4AAaIg8.jpg" ["filemime"]=> string(10) "image/jpeg" ["uid"]=> int(0) ["status"]=> int(1) ["timestamp"]=> int(1530017200) ["filesize"]=> int(146016) ["type"]=> string(5) "image" ["uuid"]=> string(36) "29aa1535-eafd-411d-8afb-7b9a050b2473" ["image_dimensions"]=> array(2) { ["width"]=> int(1200) ["height"]=> int(1199) } ["display"]=> int(1) }
--------
object(stdClass)#2218 (4) { ["hashtags"]=> array(0) { } ["symbols"]=> array(0) { } ["user_mentions"]=> array(0) { } ["urls"]=> array(1) { [0]=> object(stdClass)#2216 (4) { ["url"]=> string(23) "https://t.co/dMGy1vb5he" ["expanded_url"]=> string(52) "https://twitter.com/i/web/status/1006153136581603328" ["display_url"]=> string(29) "twitter.com/i/web/status/1…" ["indices"]=> array(2) { [0]=> int(117) [1]=> int(140) } } } }
-
object(stdClass)#2209 (4) { ["hashtags"]=> array(0) { } ["symbols"]=> array(0) { } ["user_mentions"]=> array(0) { } ["urls"]=> array(1) { [0]=> object(stdClass)#2210 (4) { ["url"]=> string(23) "https://t.co/zCGuSgEC2g" ["expanded_url"]=> string(52) "https://twitter.com/i/web/status/1006110858265743360" ["display_url"]=> string(29) "twitter.com/i/web/status/1…" ["indices"]=> array(2) { [0]=> int(117) [1]=> int(140) } } } }
-
object(stdClass)#2198 (4) { ["hashtags"]=> array(0) { } ["symbols"]=> array(0) { } ["user_mentions"]=> array(1) { [0]=> object(stdClass)#2199 (5) { ["screen_name"]=> string(10) "EDHECinfra" ["name"]=> string(10) "EDHECinfra" ["id"]=> int(4925034582) ["id_str"]=> string(10) "4925034582" ["indices"]=> array(2) { [0]=> int(31) [1]=> int(42) } } } ["urls"]=> array(1) { [0]=> object(stdClass)#2190 (4) { ["url"]=> string(23) "https://t.co/Wmk4mW5eFK" ["expanded_url"]=> string(52) "https://twitter.com/i/web/status/1006061240752492545" ["display_url"]=> string(29) "twitter.com/i/web/status/1…" ["indices"]=> array(2) { [0]=> int(117) [1]=> int(140) } } } }
-
object(stdClass)#2160 (4) { ["hashtags"]=> array(0) { } ["symbols"]=> array(0) { } ["user_mentions"]=> array(0) { } ["urls"]=> array(1) { [0]=> object(stdClass)#2181 (4) { ["url"]=> string(23) "https://t.co/inLREibE0W" ["expanded_url"]=> string(52) "https://twitter.com/i/web/status/1004745211631816706" ["display_url"]=> string(29) "twitter.com/i/web/status/1…" ["indices"]=> array(2) { [0]=> int(117) [1]=> int(140) } } } }
-
object(stdClass)#2182 (4) { ["hashtags"]=> array(0) { } ["symbols"]=> array(0) { } ["user_mentions"]=> array(0) { } ["urls"]=> array(1) { [0]=> object(stdClass)#2168 (4) { ["url"]=> string(23) "https://t.co/C3BUVdGPHn" ["expanded_url"]=> string(118) "https://www.edhec.edu/en/news/lionel-martellini-speaking-french-embassy-london-conference-topic-paris-leading-european" ["display_url"]=> string(27) "edhec.edu/en/news/lionel…" ["indices"]=> array(2) { [0]=> int(115) [1]=> int(138) } } } }
-
object(stdClass)#2169 (4) { ["hashtags"]=> array(0) { } ["symbols"]=> array(0) { } ["user_mentions"]=> array(1) { [0]=> object(stdClass)#2170 (5) { ["screen_name"]=> string(10) "UMultirank" ["name"]=> string(11) "U-Multirank" ["id"]=> int(202151035) ["id_str"]=> string(9) "202151035" ["indices"]=> array(2) { [0]=> int(9) [1]=> int(20) } } } ["urls"]=> array(1) { [0]=> object(stdClass)#2174 (4) { ["url"]=> string(23) "https://t.co/evAuZXAJ3r" ["expanded_url"]=> string(52) "https://twitter.com/i/web/status/1004359661074763779" ["display_url"]=> string(29) "twitter.com/i/web/status/1…" ["indices"]=> array(2) { [0]=> int(116) [1]=> int(139) } } } }
-
object(stdClass)#2164 (4) { ["hashtags"]=> array(0) { } ["symbols"]=> array(0) { } ["user_mentions"]=> array(0) { } ["urls"]=> array(1) { [0]=> object(stdClass)#2165 (4) { ["url"]=> string(23) "https://t.co/td5RXDFOFy" ["expanded_url"]=> string(52) "https://twitter.com/i/web/status/1004337713594683392" ["display_url"]=> string(29) "twitter.com/i/web/status/1…" ["indices"]=> array(2) { [0]=> int(117) [1]=> int(140) } } } }
-
object(stdClass)#2159 (4) { ["hashtags"]=> array(0) { } ["symbols"]=> array(0) { } ["user_mentions"]=> array(0) { } ["urls"]=> array(1) { [0]=> object(stdClass)#2158 (4) { ["url"]=> string(23) "https://t.co/UXzV4PpsmK" ["expanded_url"]=> string(52) "https://twitter.com/i/web/status/1004263562662088704" ["display_url"]=> string(29) "twitter.com/i/web/status/1…" ["indices"]=> array(2) { [0]=> int(117) [1]=> int(140) } } } }
-
object(stdClass)#2147 (4) { ["hashtags"]=> array(0) { } ["symbols"]=> array(0) { } ["user_mentions"]=> array(0) { } ["urls"]=> array(1) { [0]=> object(stdClass)#2150 (4) { ["url"]=> string(23) "https://t.co/7OlijbD0ep" ["expanded_url"]=> string(52) "https://twitter.com/i/web/status/1003936426726232064" ["display_url"]=> string(29) "twitter.com/i/web/status/1…" ["indices"]=> array(2) { [0]=> int(117) [1]=> int(140) } } } }
-
object(stdClass)#2136 (4) { ["hashtags"]=> array(0) { } ["symbols"]=> array(0) { } ["user_mentions"]=> array(1) { [0]=> object(stdClass)#2137 (5) { ["screen_name"]=> string(11) "Ombre_Plume" ["name"]=> string(25) "L'Ombre et la Plume EDHEC" ["id"]=> int(2396793254) ["id_str"]=> string(10) "2396793254" ["indices"]=> array(2) { [0]=> int(15) [1]=> int(27) } } } ["urls"]=> array(1) { [0]=> object(stdClass)#2141 (4) { ["url"]=> string(23) "https://t.co/trDwWSwVtp" ["expanded_url"]=> string(70) "http://www.mondedesgrandesecoles.fr/en-prison-avec-lombre-et-la-plume/" ["display_url"]=> string(42) "mondedesgrandesecoles.fr/en-prison-avec…" ["indices"]=> array(2) { [0]=> int(28) [1]=> int(51) } } } }
-
object(stdClass)#2131 (4) { ["hashtags"]=> array(1) { [0]=> object(stdClass)#2132 (2) { ["text"]=> string(8) "edhecvox" ["indices"]=> array(2) { [0]=> int(98) [1]=> int(107) } } } ["symbols"]=> array(0) { } ["user_mentions"]=> array(0) { } ["urls"]=> array(1) { [0]=> object(stdClass)#2129 (4) { ["url"]=> string(23) "https://t.co/EFsvm07MxG" ["expanded_url"]=> string(52) "https://twitter.com/i/web/status/1003650665128833024" ["display_url"]=> string(29) "twitter.com/i/web/status/1…" ["indices"]=> array(2) { [0]=> int(109) [1]=> int(132) } } } }
-
object(stdClass)#2120 (4) { ["hashtags"]=> array(0) { } ["symbols"]=> array(0) { } ["user_mentions"]=> array(1) { [0]=> object(stdClass)#2124 (5) { ["screen_name"]=> string(15) "s_grandesecoles" ["name"]=> string(18) "Studyrama G Ecoles" ["id"]=> int(223805237) ["id_str"]=> string(9) "223805237" ["indices"]=> array(2) { [0]=> int(91) [1]=> int(107) } } } ["urls"]=> array(1) { [0]=> object(stdClass)#2122 (4) { ["url"]=> string(23) "https://t.co/lqPsxuD8Pa" ["expanded_url"]=> string(138) "https://grandes-ecoles.studyrama.com/espace-prepas/concours/oraux/un-entretien-de-personnalite-et-de-motivation-plus-authentique-6883.html" ["display_url"]=> string(46) "grandes-ecoles.studyrama.com/espace-prepas/…" ["indices"]=> array(2) { [0]=> int(63) [1]=> int(86) } } } }
-
object(stdClass)#2116 (4) { ["hashtags"]=> array(0) { } ["symbols"]=> array(0) { } ["user_mentions"]=> array(1) { [0]=> object(stdClass)#2113 (5) { ["screen_name"]=> string(15) "emmanuel_metais" ["name"]=> string(15) "Emmanuel METAIS" ["id"]=> int(93360026) ["id_str"]=> string(8) "93360026" ["indices"]=> array(2) { [0]=> int(90) [1]=> int(106) } } } ["urls"]=> array(1) { [0]=> object(stdClass)#2114 (4) { ["url"]=> string(23) "https://t.co/f5GqvwQ6T1" ["expanded_url"]=> string(52) "https://twitter.com/i/web/status/1002534222127656960" ["display_url"]=> string(29) "twitter.com/i/web/status/1…" ["indices"]=> array(2) { [0]=> int(117) [1]=> int(140) } } } }
-
object(stdClass)#2109 (5) { ["hashtags"]=> array(0) { } ["symbols"]=> array(0) { } ["user_mentions"]=> array(1) { [0]=> object(stdClass)#2099 (5) { ["screen_name"]=> string(9) "RaidEDHEC" ["name"]=> string(10) "Raid EDHEC" ["id"]=> int(152049873) ["id_str"]=> string(9) "152049873" ["indices"]=> array(2) { [0]=> int(75) [1]=> int(85) } } } ["urls"]=> array(1) { [0]=> object(stdClass)#2100 (4) { ["url"]=> string(23) "https://t.co/dB9JvT7rYa" ["expanded_url"]=> string(22) "https://bit.ly/2LaXyme" ["display_url"]=> string(14) "bit.ly/2LaXyme" ["indices"]=> array(2) { [0]=> int(86) [1]=> int(109) } } } ["media"]=> array(1) { [0]=> object(stdClass)#2104 (10) { ["id"]=> int(1002530805619585024) ["id_str"]=> string(19) "1002530805619585024" ["indices"]=> array(2) { [0]=> int(110) [1]=> int(133) } ["media_url"]=> string(46) "http://pbs.twimg.com/media/Dem0dMFXcAAcdHH.jpg" ["media_url_https"]=> string(47) "https://pbs.twimg.com/media/Dem0dMFXcAAcdHH.jpg" ["url"]=> string(23) "https://t.co/ZpyUwi31pe" ["display_url"]=> string(26) "pic.twitter.com/ZpyUwi31pe" ["expanded_url"]=> string(68) "https://twitter.com/EDHEC_BSchool/status/1002530814012338176/photo/1" ["type"]=> string(5) "photo" ["sizes"]=> object(stdClass)#2101 (4) { ["thumb"]=> object(stdClass)#2102 (3) { ["w"]=> int(150) ["h"]=> int(150) ["resize"]=> string(4) "crop" } ["medium"]=> object(stdClass)#2103 (3) { ["w"]=> int(350) ["h"]=> int(495) ["resize"]=> string(3) "fit" } ["small"]=> object(stdClass)#2091 (3) { ["w"]=> int(350) ["h"]=> int(495) ["resize"]=> string(3) "fit" } ["large"]=> object(stdClass)#2096 (3) { ["w"]=> int(350) ["h"]=> int(495) ["resize"]=> string(3) "fit" } } } } }
-
string(5) "64353" string(47) "https://pbs.twimg.com/media/Dem0dMFXcAAcdHH.jpg" array(12) { ["fid"]=> string(7) "7926938" ["uri"]=> string(38) "public://social/30_Dem0dMFXcAAcdHH.jpg" ["filename"]=> string(22) "30_Dem0dMFXcAAcdHH.jpg" ["filemime"]=> string(10) "image/jpeg" ["uid"]=> int(0) ["status"]=> int(1) ["timestamp"]=> int(1530017200) ["filesize"]=> int(69264) ["type"]=> string(5) "image" ["uuid"]=> string(36) "83969665-8a51-47c6-bb29-2ac4653a47d7" ["image_dimensions"]=> array(2) { ["width"]=> int(350) ["height"]=> int(495) } ["display"]=> int(1) }
--------
object(stdClass)#2083 (4) { ["hashtags"]=> array(1) { [0]=> object(stdClass)#2063 (2) { ["text"]=> string(12) "enseignement" ["indices"]=> array(2) { [0]=> int(60) [1]=> int(73) } } } ["symbols"]=> array(0) { } ["user_mentions"]=> array(0) { } ["urls"]=> array(1) { [0]=> object(stdClass)#2076 (4) { ["url"]=> string(23) "https://t.co/N5UhCQEhoT" ["expanded_url"]=> string(52) "https://twitter.com/i/web/status/1002529846260576256" ["display_url"]=> string(29) "twitter.com/i/web/status/1…" ["indices"]=> array(2) { [0]=> int(117) [1]=> int(140) } } } }
-
object(stdClass)#2066 (4) { ["hashtags"]=> array(1) { [0]=> object(stdClass)#2067 (2) { ["text"]=> string(6) "France" ["indices"]=> array(2) { [0]=> int(14) [1]=> int(21) } } } ["symbols"]=> array(0) { } ["user_mentions"]=> array(0) { } ["urls"]=> array(1) { [0]=> object(stdClass)#2068 (4) { ["url"]=> string(23) "https://t.co/OYN9R6GImP" ["expanded_url"]=> string(52) "https://twitter.com/i/web/status/1002206247901433856" ["display_url"]=> string(29) "twitter.com/i/web/status/1…" ["indices"]=> array(2) { [0]=> int(117) [1]=> int(140) } } } }
-
object(stdClass)#2058 (4) { ["hashtags"]=> array(0) { } ["symbols"]=> array(0) { } ["user_mentions"]=> array(1) { [0]=> object(stdClass)#2020 (5) { ["screen_name"]=> string(12) "LPASingapore" ["name"]=> string(13) "LPA Singapore" ["id"]=> int(969012391794040832) ["id_str"]=> string(18) "969012391794040832" ["indices"]=> array(2) { [0]=> int(11) [1]=> int(24) } } } ["urls"]=> array(1) { [0]=> object(stdClass)#2047 (4) { ["url"]=> string(23) "https://t.co/7w05LwzVHX" ["expanded_url"]=> string(52) "https://twitter.com/i/web/status/1001849650536701952" ["display_url"]=> string(29) "twitter.com/i/web/status/1…" ["indices"]=> array(2) { [0]=> int(117) [1]=> int(140) } } } }
-
object(stdClass)#2048 (4) { ["hashtags"]=> array(0) { } ["symbols"]=> array(0) { } ["user_mentions"]=> array(0) { } ["urls"]=> array(1) { [0]=> object(stdClass)#2028 (4) { ["url"]=> string(23) "https://t.co/3RzN1kHAFa" ["expanded_url"]=> string(136) "https://www.lemonde.fr/campus/article/2018/05/23/ces-atouts-maitres-qui-seduisent-les-etudiants-etrangers-en-france_5303450_4401467.html" ["display_url"]=> string(28) "lemonde.fr/campus/article…" ["indices"]=> array(2) { [0]=> int(67) [1]=> int(90) } } } }
-
object(stdClass)#2035 (4) { ["hashtags"]=> array(0) { } ["symbols"]=> array(0) { } ["user_mentions"]=> array(0) { } ["urls"]=> array(1) { [0]=> object(stdClass)#2036 (4) { ["url"]=> string(23) "https://t.co/BWyVaMtpCC" ["expanded_url"]=> string(52) "https://twitter.com/i/web/status/1001486542748246016" ["display_url"]=> string(29) "twitter.com/i/web/status/1…" ["indices"]=> array(2) { [0]=> int(117) [1]=> int(140) } } } }
-
object(stdClass)#2034 (4) { ["hashtags"]=> array(0) { } ["symbols"]=> array(0) { } ["user_mentions"]=> array(1) { [0]=> object(stdClass)#2031 (5) { ["screen_name"]=> string(15) "Figaro_Etudiant" ["name"]=> string(19) "Le Figaro Étudiant" ["id"]=> int(830762894) ["id_str"]=> string(9) "830762894" ["indices"]=> array(2) { [0]=> int(112) [1]=> int(128) } } } ["urls"]=> array(1) { [0]=> object(stdClass)#2032 (4) { ["url"]=> string(23) "https://t.co/Twu0YDIsAR" ["expanded_url"]=> string(146) "http://etudiant.lefigaro.fr/article/emploi-les-jeunes-postulent-de-plus-en-plus-avec-leur-telephone-portable_14ea525a-6271-11e8-9882-4b8d910f489c/" ["display_url"]=> string(38) "etudiant.lefigaro.fr/article/emploi…" ["indices"]=> array(2) { [0]=> int(84) [1]=> int(107) } } } }
-
object(stdClass)#2022 (5) { ["hashtags"]=> array(0) { } ["symbols"]=> array(0) { } ["user_mentions"]=> array(1) { [0]=> object(stdClass)#2023 (5) { ["screen_name"]=> string(15) "EDHECcareerCent" ["name"]=> string(19) "EDHEC Career Centre" ["id"]=> int(321894008) ["id_str"]=> string(9) "321894008" ["indices"]=> array(2) { [0]=> int(83) [1]=> int(99) } } } ["urls"]=> array(0) { } ["media"]=> array(1) { [0]=> object(stdClass)#1985 (10) { ["id"]=> int(1001373448927694849) ["id_str"]=> string(19) "1001373448927694849" ["indices"]=> array(2) { [0]=> int(100) [1]=> int(123) } ["media_url"]=> string(46) "http://pbs.twimg.com/media/DeWX2KbX0AEWoJU.jpg" ["media_url_https"]=> string(47) "https://pbs.twimg.com/media/DeWX2KbX0AEWoJU.jpg" ["url"]=> string(23) "https://t.co/jQ2nsOXyrz" ["display_url"]=> string(26) "pic.twitter.com/jQ2nsOXyrz" ["expanded_url"]=> string(68) "https://twitter.com/EDHEC_BSchool/status/1001373457957969921/photo/1" ["type"]=> string(5) "photo" ["sizes"]=> object(stdClass)#2012 (4) { ["thumb"]=> object(stdClass)#2014 (3) { ["w"]=> int(150) ["h"]=> int(150) ["resize"]=> string(4) "crop" } ["small"]=> object(stdClass)#2015 (3) { ["w"]=> int(680) ["h"]=> int(510) ["resize"]=> string(3) "fit" } ["large"]=> object(stdClass)#2019 (3) { ["w"]=> int(2048) ["h"]=> int(1536) ["resize"]=> string(3) "fit" } ["medium"]=> object(stdClass)#2017 (3) { ["w"]=> int(1200) ["h"]=> int(900) ["resize"]=> string(3) "fit" } } } } }
-
string(5) "64316" string(47) "https://pbs.twimg.com/media/DeWX2KbX0AEWoJU.jpg" array(12) { ["fid"]=> string(7) "7926939" ["uri"]=> string(38) "public://social/30_DeWX2KbX0AEWoJU.jpg" ["filename"]=> string(22) "30_DeWX2KbX0AEWoJU.jpg" ["filemime"]=> string(10) "image/jpeg" ["uid"]=> int(0) ["status"]=> int(1) ["timestamp"]=> int(1530017200) ["filesize"]=> int(184137) ["type"]=> string(5) "image" ["uuid"]=> string(36) "d7d40913-d3d4-4b6e-9bc6-da66e883ad87" ["image_dimensions"]=> array(2) { ["width"]=> int(1200) ["height"]=> int(900) } ["display"]=> int(1) }
--------
object(stdClass)#1996 (4) { ["hashtags"]=> array(0) { } ["symbols"]=> array(0) { } ["user_mentions"]=> array(1) { [0]=> object(stdClass)#1997 (5) { ["screen_name"]=> string(12) "ph_foulquier" ["name"]=> string(18) "Philippe Foulquier" ["id"]=> int(3086769897) ["id_str"]=> string(10) "3086769897" ["indices"]=> array(2) { [0]=> int(37) [1]=> int(50) } } } ["urls"]=> array(1) { [0]=> object(stdClass)#1998 (4) { ["url"]=> string(23) "https://t.co/GTQuwJXMyy" ["expanded_url"]=> string(52) "https://twitter.com/i/web/status/1001117190538649600" ["display_url"]=> string(29) "twitter.com/i/web/status/1…" ["indices"]=> array(2) { [0]=> int(117) [1]=> int(140) } } } }
-
object(stdClass)#1988 (4) { ["hashtags"]=> array(0) { } ["symbols"]=> array(0) { } ["user_mentions"]=> array(0) { } ["urls"]=> array(1) { [0]=> object(stdClass)#1968 (4) { ["url"]=> string(23) "https://t.co/QWnaTXO19O" ["expanded_url"]=> string(52) "https://twitter.com/i/web/status/1001088552409681921" ["display_url"]=> string(29) "twitter.com/i/web/status/1…" ["indices"]=> array(2) { [0]=> int(116) [1]=> int(139) } } } }
-
object(stdClass)#1981 (4) { ["hashtags"]=> array(0) { } ["symbols"]=> array(0) { } ["user_mentions"]=> array(0) { } ["urls"]=> array(1) { [0]=> object(stdClass)#1978 (4) { ["url"]=> string(23) "https://t.co/KtkI0j0vCs" ["expanded_url"]=> string(52) "https://twitter.com/i/web/status/1001004111700135936" ["display_url"]=> string(29) "twitter.com/i/web/status/1…" ["indices"]=> array(2) { [0]=> int(121) [1]=> int(144) } } } }
-
object(FacebookApiException)#2012 (8) { ["result":protected]=> array(1) { ["error"]=> array(4) { ["message"]=> string(278) "(#10) To use 'Page Public Content Access', your use of this endpoint must be reviewed and approved by Facebook. To submit this 'Page Public Content Access' feature for review please read our documentation on reviewable features: https://developers.facebook.com/docs/apps/review." ["type"]=> string(14) "OAuthException" ["code"]=> int(10) ["fbtrace_id"]=> string(11) "CT1hUT0AjDp" } } ["message":protected]=> string(278) "(#10) To use 'Page Public Content Access', your use of this endpoint must be reviewed and approved by Facebook. To submit this 'Page Public Content Access' feature for review please read our documentation on reviewable features: https://developers.facebook.com/docs/apps/review." ["string":"Exception":private]=> string(0) "" ["code":protected]=> int(0) ["file":protected]=> string(131) "/var/www/html/edhec-drupal-2.pictime.fr/sites/www.edhec-portail.pprod.net/modules/custom/social/includes/facebook/base_facebook.php" ["line":protected]=> int(1325) ["trace":"Exception":private]=> array(15) { [0]=> array(6) { ["file"]=> string(131) "/var/www/html/edhec-drupal-2.pictime.fr/sites/www.edhec-portail.pprod.net/modules/custom/social/includes/facebook/base_facebook.php" ["line"]=> int(896) ["function"]=> string(17) "throwAPIException" ["class"]=> string(12) "BaseFacebook" ["type"]=> string(2) "->" ["args"]=> array(1) { [0]=> &array(1) { ["error"]=> array(4) { ["message"]=> string(278) "(#10) To use 'Page Public Content Access', your use of this endpoint must be reviewed and approved by Facebook. To submit this 'Page Public Content Access' feature for review please read our documentation on reviewable features: https://developers.facebook.com/docs/apps/review." ["type"]=> string(14) "OAuthException" ["code"]=> int(10) ["fbtrace_id"]=> string(11) "CT1hUT0AjDp" } } } } [1]=> array(4) { ["function"]=> string(6) "_graph" ["class"]=> string(12) "BaseFacebook" ["type"]=> string(2) "->" ["args"]=> array(1) { [0]=> &string(18) "/153577078551/feed" } } [2]=> array(4) { ["file"]=> string(131) "/var/www/html/edhec-drupal-2.pictime.fr/sites/www.edhec-portail.pprod.net/modules/custom/social/includes/facebook/base_facebook.php" ["line"]=> int(672) ["function"]=> string(20) "call_user_func_array" ["args"]=> array(2) { [0]=> &array(2) { [0]=> object(Facebook)#1985 (10) { ["sharedSessionID":protected]=> NULL ["appId":protected]=> string(15) "934140480029912" ["appSecret":protected]=> string(32) "2137b92265281fe099902a43a14609d0" ["user":protected]=> NULL ["signedRequest":protected]=> NULL ["state":protected]=> NULL ["accessToken":protected]=> string(48) "934140480029912|2137b92265281fe099902a43a14609d0" ["fileUploadSupport":protected]=> bool(false) ["trustForwarded":protected]=> bool(false) ["allowSignedRequest":protected]=> bool(true) } [1]=> string(6) "_graph" } [1]=> &array(1) { [0]=> string(18) "/153577078551/feed" } } } [3]=> array(6) { ["file"]=> string(109) "/var/www/html/edhec-drupal-2.pictime.fr/sites/www.edhec-portail.pprod.net/modules/custom/social/social.module" ["line"]=> int(187) ["function"]=> string(3) "api" ["class"]=> string(12) "BaseFacebook" ["type"]=> string(2) "->" ["args"]=> array(1) { [0]=> &string(18) "/153577078551/feed" } } [4]=> array(4) { ["file"]=> string(109) "/var/www/html/edhec-drupal-2.pictime.fr/sites/www.edhec-portail.pprod.net/modules/custom/social/social.module" ["line"]=> int(16) ["function"]=> string(18) "social_getFacebook" ["args"]=> array(0) { } } [5]=> array(2) { ["function"]=> string(11) "social_cron" ["args"]=> array(0) { } } [6]=> array(4) { ["file"]=> string(59) "/var/www/html/edhec-drupal-2.pictime.fr/includes/module.inc" ["line"]=> int(926) ["function"]=> string(20) "call_user_func_array" ["args"]=> array(2) { [0]=> &string(11) "social_cron" [1]=> &array(0) { } } } [7]=> array(4) { ["file"]=> string(59) "/var/www/html/edhec-drupal-2.pictime.fr/includes/common.inc" ["line"]=> int(5423) ["function"]=> string(13) "module_invoke" ["args"]=> array(2) { [0]=> &string(6) "social" [1]=> &string(4) "cron" } } [8]=> array(4) { ["file"]=> string(68) "/var/www/html/edhec-drupal-2.pictime.fr/modules/system/system.module" ["line"]=> int(3560) ["function"]=> string(15) "drupal_cron_run" ["args"]=> array(0) { } } [9]=> array(4) { ["file"]=> string(59) "/var/www/html/edhec-drupal-2.pictime.fr/includes/common.inc" ["line"]=> int(2784) ["function"]=> string(25) "system_run_automated_cron" ["args"]=> array(0) { } } [10]=> array(4) { ["file"]=> string(59) "/var/www/html/edhec-drupal-2.pictime.fr/includes/common.inc" ["line"]=> int(2756) ["function"]=> string(18) "drupal_page_footer" ["args"]=> array(0) { } } [11]=> array(4) { ["file"]=> string(76) "/var/www/html/edhec-drupal-2.pictime.fr/sites/all/modules/boost/boost.module" ["line"]=> int(1450) ["function"]=> string(24) "drupal_deliver_html_page" ["args"]=> array(1) { [0]=> &NULL } } [12]=> array(4) { ["file"]=> string(59) "/var/www/html/edhec-drupal-2.pictime.fr/includes/common.inc" ["line"]=> int(2625) ["function"]=> string(23) "boost_deliver_html_page" ["args"]=> array(1) { [0]=> &NULL } } [13]=> array(4) { ["file"]=> string(57) "/var/www/html/edhec-drupal-2.pictime.fr/includes/menu.inc" ["line"]=> int(542) ["function"]=> string(19) "drupal_deliver_page" ["args"]=> array(2) { [0]=> &NULL [1]=> &string(0) "" } } [14]=> array(4) { ["file"]=> string(49) "/var/www/html/edhec-drupal-2.pictime.fr/index.php" ["line"]=> int(21) ["function"]=> string(27) "menu_execute_active_handler" ["args"]=> array(0) { } } } ["previous":"Exception":private]=> NULL } array(1) { ["error"]=> array(4) { ["message"]=> string(278) "(#10) To use 'Page Public Content Access', your use of this endpoint must be reviewed and approved by Facebook. To submit this 'Page Public Content Access' feature for review please read our documentation on reviewable features: https://developers.facebook.com/docs/apps/review." ["type"]=> string(14) "OAuthException" ["code"]=> int(10) ["fbtrace_id"]=> string(11) "CT1hUT0AjDp" } }