Four Keys to understanding MBA Rankings
3rd best MBA in France and 3rd worldwide for Corporate & Social Responsibility according to the Financial Times, 1st in Europe and 3rd best MBA worldwide for new career opportunities according to The…
Reading time :
15 Nov 2021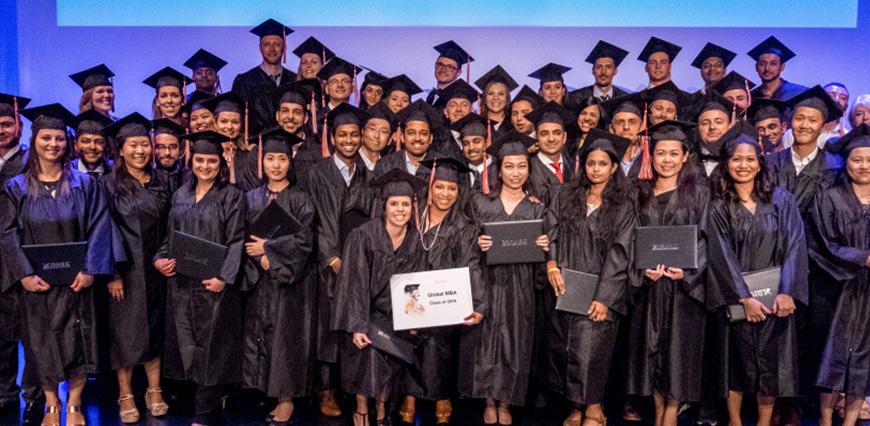 3rd best MBA in France and 3rd worldwide for Corporate & Social Responsibility according to the Financial Times, 1st in Europe and 3rd best MBA worldwide for new career opportunities according to The Economist… Every year, EDHEC's Global MBA is featured in rankings published by renowned organisations and continuously ranked among the best in the world. But how should we read those rankings? What do they really tell us about a programme? Here are a few key points to keep in mind:
Three major rankings
Among all rankings published in the world every year, those published by the prestigious British newspaper The Financial Times, the world-renowned magazine The Economist and the specialists of world-class university rankings at Quacquarelli Symonds (QS) stand out for their quality. Every year, through a thorough analysis of each school and of alumni questionnaires, they help candidates make their decision by comparing MBAs and executive MBAs in France, Europe and the world.
Different rankings, different scores, different criteria
Although most rankings generally look into the same subjects, such as employability or diversity, each one has its own "recipe" to compute a score for each programme. Understanding those differences is useful in making an informed decision: for instance, "salary evolution" accounts for 40% of an MBA's global grade in the Financial Times ranking, while it accounts for only 20% of the grade in The Economist ranking. Thus, The Economist's ranking allows for other criteria such as "networking potential" to hold more weight.
Return on investment: a key criterion
Because undertaking an MBA is a serious investment, its ROI impact on one's career must be considered carefully. For this reason, the post-MBA salary increase is considered in all rankings, with some measuring short-term as well as long-term return on investment. In that respect, EDHEC came in top of the class in the "Value for Money" category in the latest QS ranking. With the EDHEC Global MBA being one of the shortest and most intense programmes in the world, participants can be back in a full-time job in just under a year. The length of the programme as well as the likelihood of a salary increase and subsequent higher earnings over the years make the EDHEC Global MBA stand out in terms of ROI. 
Focus on diversity
Since it allows participants to learn from their classmates' experience and point of view, diversity is featured in every ranking as a downright strength for an MBA. With an exceptionally high score, EDHEC's Global MBA is currently among the world's top 3 for diversity in the latest ranking published by The Economist, in which 10% of the score accounts for international and gender diversity in the student body and the faculty. Time and again, our participants and alumni have testified that diversity matters and is indeed one of the most important non-academic success factors of the programme:
"I'd say the diversity of my group was the biggest asset of my MBA experience. First and foremost culturally but also personality-wise. If you embrace diversity, you'll see how inspiring and educational differences can be. " Rayna Bueing, EDHEC Global MBA 2018
Beyond rankings…
Although rankings are an excellent way to compare MBAs, other criteria such as a school's international accreditation, the type and level of its diploma, the quality of the faculty, the format of the programmes, their content and their teaching philosophy can be just as important. To obtain the best information and advice, there is no better way than directly interacting with the school staff, current participants and Alumni.
Contact us to find out more about the Global MBA and discuss how the EDHEC Global MBA can get you on your desired career path.