How Do You Calculate the Value of an MBA?
Reading time :
1 Dec 2020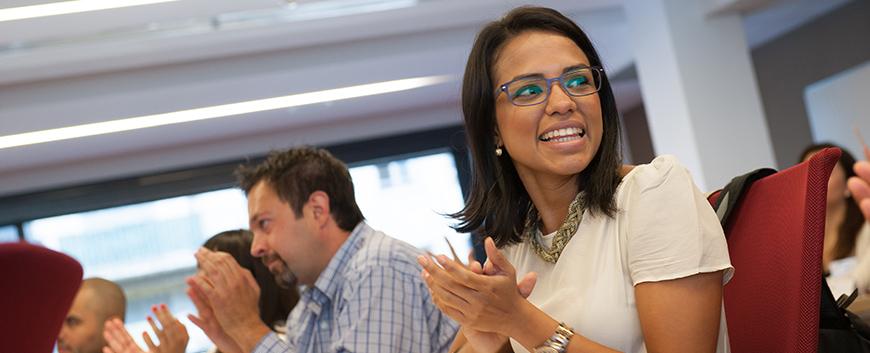 Deciding to do an MBA is a big investment, so it's natural that you consider what the return on investment would be. But what factors should you consider when deciding if the value of an MBA programme is worthwhile?
How Do You Calculate the Value of an MBA
Financial Return
First of all, the obvious way to determine the value of an MBA is to look at financial return, taking into consideration your tuition fees, cost of living, the opportunity costs whilst you are in full-time study and how long it will take you to find a new job once you complete your studies.
There are a number of calculators available which can help you to evaluate the ROI in these terms as well as independent rankings. For example, the 2020 Global MBA Rankings Survey published by QS World University Rankings, looked at 240 MBA programmes across the world and compares various factors like payback period and return on investment as well as other key measures like employability and diversity.
EDHEC Global MBA ranks #1 in the world for return on investment, which takes into account fees, living costs, post-MBA salary & progression and also how long it would take you to pay back your investment. On average, EDHEC MBA graduates pay-back period is just 20 months to fully pay back the programme. Plus 94% of our candidates find employment within 3 months of graduation.
Invaluable Experience
Considering the value of an MBA doesn't just mean salary or financial return. You should consider many other factors which are just as important, and maybe even more important than financial factors, depending on your post-MBA objectives.
So what other factors should you consider? First of all, consider why you want to do an MBA? Will an MBA programme help you to achieve these goals? Where is the school located? After all you will most likely be moving there for a year or maybe longer, so consider the quality of life (especially if you are planning to move with family or a partner). Most importantly, consider the learning experience, school culture and the programme curriculum. Do you have flexibility to personalise your programme? How long does the programme last? Will you be able to learn a lot from your peers as well as your professors?
In a recent interview with Business Because, two EDHEC Global MBA alumni shared their thoughts on the value of their experience and the return on investment one year on. Both Scott Perry and Claudia Carrone chose to join EDHEC in September 2017, but for very different reasons. Over a year after graduation both see it as an investment well made, but again for very different reasons. Here is a quick overview of their story.
Claudia Carrone, MBA Alumna 2018, Digital Learning Consultant
Claudia decided to do an MBA to make a significant change in her career. In fact, she wanted to do what is known as the 'triple-jump', which means changing location, sector and position from being a development consultant in the USA to moving to Europe to work in digital learning innovation. She chose EDHEC because of the shorter duration of the programme (10 months) and because of the school's reputation for pedagogical innovation. Today, Claudia is a digital learning consultant at EDHEC's Pilab, in Nice, France, something she would never have been able to achieve without an MBA.  In fact 37% of EDHEC's MBA graduates achieve the triple-jump, making a life-changing transformation which goes beyond just financial return.
Scott Perry, MBA Alumni 2018, Head of Customer Success
Scott decided to pursue an MBA to expand his overall business knowledge to enable him to have a better understanding of different functions, industries and business practices. As a customer success expert based in Ireland, he felt he wanted to expand his experience and knowledge outside his area of expertise and take on a new challenge. He chose EDHEC because of the class diversity – typically there are over 30 nationalities in a class of 100 students from all backgrounds, industries and functions. The stunning location of the programme in Nice, south of France was also a key factor as it meant a total change in terms of culture and quality of living.
Looking for a High-Value MBA?
If you're on the hunt for a high-value MBA programme to enroll in, consider EDHEC's 10-month Global MBA programme, ranked as the top MBA in the world in terms of return on investment. Learn more about the EDHEC Global MBA here.
Are you ready to transform your career?
Download the brochure to find out how the EDHEC Global MBA will give you the tools, knowledge and confidence you need to accelerate your international career