The Great Resignation: a driving force for Executive Education
A subject of much debate throughout 2021, The Great Resignation is generating challenges and opportunities across most markets. Below we discuss the implications and opportunities for Executive…
Reading time :
4 Apr 2022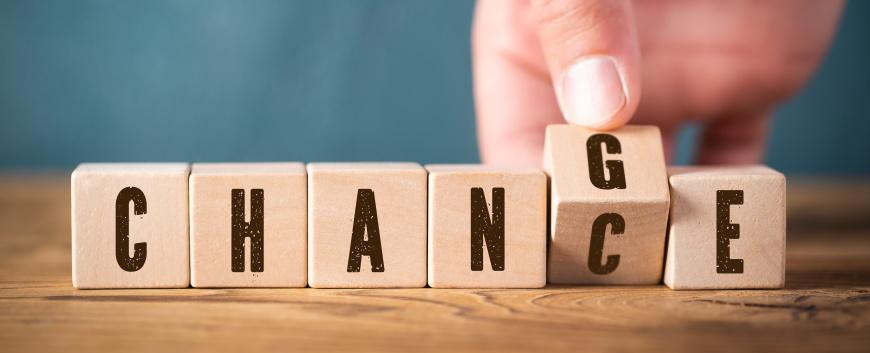 A subject of much debate throughout 2021, The Great Resignation is generating challenges and opportunities across most markets. Below we discuss the implications and opportunities for Executive Education - for individuals, companies and providers.
What is The Great Resignation? 
The Great Resignation, or La Grande Démission is a near-global phenomenon that started in April 2021, a little over a year on from when the Covid-19 pandemic first hit. After spreading from the United States to Europe, it is now being more accurately dubbed The Great Migration or The Great Reshuffle. This is due to the wide range of factors leading to so many people, notably 30-45 year olds, changing jobs across the industry, salary and seniority spectra.
Why is The Great Resignation encouraging businesses to turn to Executive Education?
While there are industry-specific differences, The Great Resignation, coupled with Covid, has accelerated existing trends; digital transformation, automation, increased use of AI and the drive for sustainability.  What is new, is a shortage of skills in most industries, with the UK for example hitting a record high for job vacancies. What the duration of and fallout from this mass employee movement episode will be are both unanswered questions, as is how to fill talent gaps created by it.
The biggest question top-level management may now have is how to manage the unknowns of this upheaval and a terrain of general uncertainty. All businesses are facing different, if often similar, challenges. They need to show flexibility in light of the myriad of reasons causing general market turbulence and the fact that labour markets are changing, underlined IMF Managing Director Kristalina Georgieva at the World Economic Forum's Global Economic Outlook  in January 2022 in Davos.
Having leaders equipped to manage and influence these changes is now a, as is a greater focus on employee retention and developmenthe latter is increasingly not just a question of financial incentive but of inspiration and clear paths for career progression. To keep the best current and future executives and their knowledge, it is important to help them grow with the company. All of which leads to possibilities for incentivising employees, through Executive Education, to achieve their professional ambitions within the organisation. Obtaining a significant pay rise used to mean moving companies, and employees are now more willing to actively seek out what most suits their needs.
What does The Great Resignation imply for individuals?
The key takeaway is that the pandemic, with a delayed reaction, has given the time or cause for many to reassess their situation and incentivised them to actually act to attain their career goals.  The Great Resignation is more about mid-level employees making the (sometimes daunting) leap up to fill a vacancy, or changing employer to achieve more, than it is about radical change of professional direction. But sometimes they don't have the 360-degree business knowledge to feel comfortable in their new, more prominent, surroundings. This is where Executive Education can help.
After taking the EDHEC EMBA course, Baptiste Prévost for example went from Project Manager to Deputy Director to CEO "You want to move up a notch, to discover all the things that you've come across in the course of your career but have not necessarily had the time to explore in depth".
Others who were reticent to ask for the flexibility, time off or financing to help progress their careers are now finding higher-up ears willing to listen, and even encourage, mutually beneficial propositions such as an Executive MBA. Employee negotiating power has suddenly and dramatically increased thanks to The Great Resignation, making it a good time to ask the question.
The impact of this workplace upheaval will doubtless be felt for many years and may well have already induced a permanent change in mindset. With companies needing skills such as  leadership, strategic analysis and operational management, and with an employee-friendly job market, now is the time to develop those competences and the personal networks required. Although it can't be done overnight, an EMBA can be done in little over a year of part-time, flexible study.
A catalysing influence for Executive Education
For providers of Executive Education, the drivers are much the same, revolving around the need for flexibility. This may be in regularly reviewing course content to ensure it is in tune with business needs and trends, such as the skills and experience lacking in healthcare leadership, for example. EDHEC's executive MBA Healthcare Innovation & Technology was born out of this existing shortage, one which has only been accelerated by the pandemic. Ensuring the right mix between academic and industry experts is also important in keeping the courses relevant and engaging.
The Great Resignation is demonstrating to Executive Education institutions a greater need for choice of electives such as innovations in the digital world, artificial intelligence for business, or connected commerce. As a result, the course participant will be equipped with the tools pertinent to their career, company and/or industry.
Flexibility in location and start dates and blended learning are invaluable to suit work-life balance requirements.
The Great Beyond
Be it The Great Resignation, The Great Migration or The Great Reshuffle, the precise impact it will have is ultimately unknown. But there is undoubtedly a seismic shift in the workplace which has created skills shortages across the board. Top executives take action rather than being passive employees, so they can move up to the next level. This notion also applies to the companies and business schools whose role it is to develop and nurture leaders with the ability to navigate through uncharted private and public sector waters.
Are you ready to transform your career with an MBA?
With the 16-months part-time EDHEC Executive MBA, you gain the insight, knowledge and personal resolve to lead the transformation your career and business need:
Refine your strategic, financial and business leadership competencies.  
Challenge your perspectives and develop new ways of thinking.
Develop your capacity to lead with confidence and authenticity. 
Develop an international business network.