A great success for the State of the Art in Robo-Advising Systems Conference
The Financial Technologies for Enhanced Social Security Conference gathered over 200 professionals in Seoul This event is the 2nd edition of the rotating conference series, assessing again the…
Reading time :
16 Apr 2018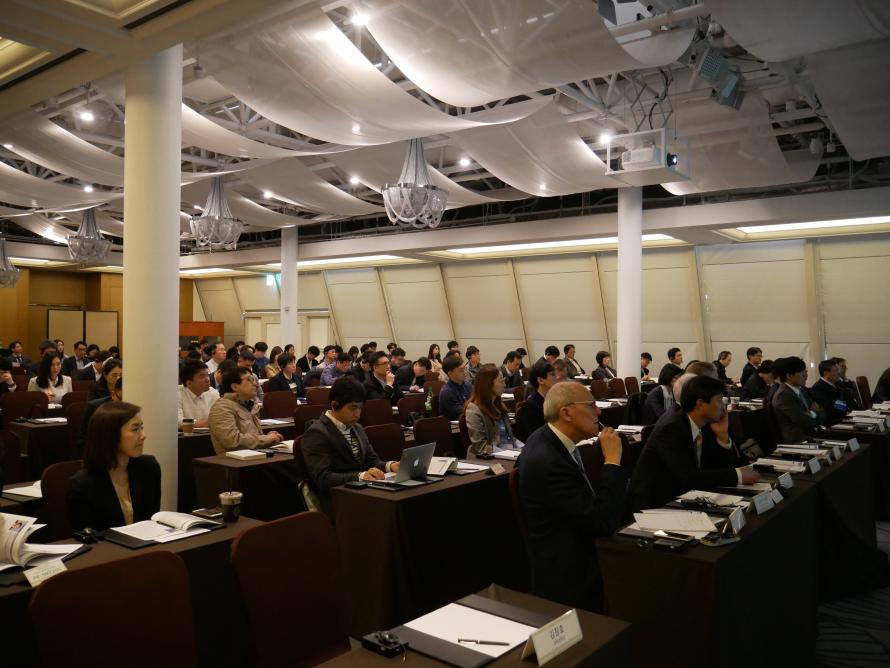 The Financial Technologies for Enhanced Social Security Conference gathered over 200 professionals in Seoul
This event is the 2nd edition of the rotating conference series, assessing again the successful collaboration of EDHEC-Risk Institute, KAIST (Korea), Princeton (USA), and Tsinghua (China) Universities.
The audience, made of top executives from investment and wealth management companies, banks, institutional investors, and academics really enjoyed the good balance between academic insights and practical applications. A nice opportunity to interact with experts on financial technologies, including, John Bogle (Founder of The Vanguard Group, and President of the Bogle Financial Markets Research Center), Woo Chang Kim (Professor and Head of KAIST Center for Wealth Management Technologies), Giorgio Consigli (Professor of Applied Mathematics at University of Bergamo), Michael Dempster (Professor Emeritus at Cambridge University), Lionel Martellini (Director of EDHEC-Risk Institute), John Mulvey (Professor and founding member of the Bendheim Center for Finance at Princeton University), and Wei Xu (Professor at Tsinghua University).
The sessions on 12 April, 2018 examined the following questions:
Financial Technologies to Enhance Social Security
Handling Fintech Challenges in China Consensus, Privacy, and Regulations
Intelligent Robo-Advice for Life Cycle Planning
A Regime Aware Asset-Liability Management Framework
Asset-Liability Management and Goal-Based Investing for Retail Business in the Robo-Advisory Era
Mass-production, Mass-customization, and Mass-distribution of Welfare-improving Retirement Solutions with Digital Technology
Occam's Razor Redux: Establishing Reasonable Expectations for Financial Market Returns
The conference was sponsorised by SAMSUNG ASSET Management.
The conference is taking place annually, and this second edition was organized by KAIST (the first edition was organized by EDHEC-Risk Institute and Princeton University's ORFE department).
You can access the full programme here.