A greener future for a residential and commercial area
In its teaching, EDHEC Business School always favors a practical approach to studies. The MSc in Global & Sustainable Business students had the opportunity to work in groups to imagine a future for…
Reading time :
12 Apr 2022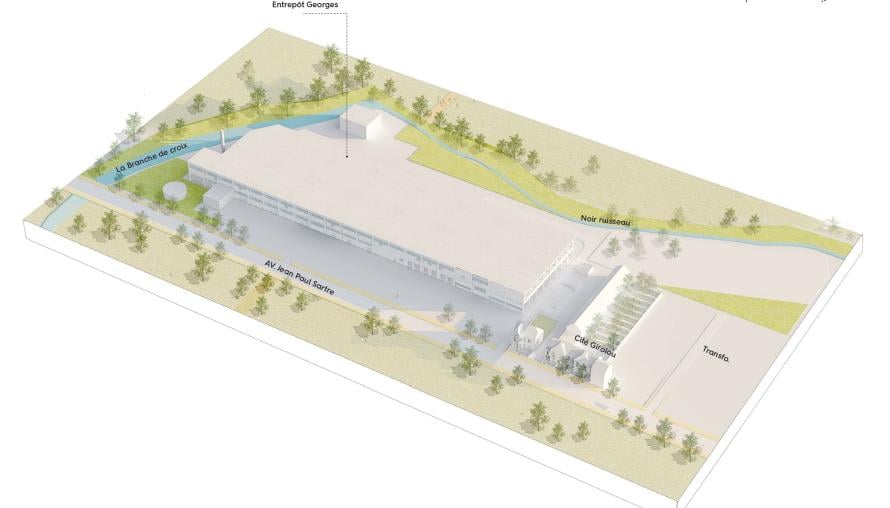 In its teaching, EDHEC Business School always favors a practical approach to studies. The MSc in Global & Sustainable Business students had the opportunity to work in groups to imagine a future for an urban site that would maximize the environmental, economic, and social benefits for the inhabitants and its neighbors.
For the second year in a row, Linkcity, a subsidiary of Bouygues Construction and ELAN have involved the MSc in Global & Sustainable Business students in working on the "La Maillerie 2" case study. La Maillerie 2 is a wasteland located in Villeneuve d'Ascq and Wasquehal. This is a major urban project where Linkcity plans to build a new neighborhood, and which first phase (the George area) should be completed by 2025 and the second one (the Centre area) by 2030. EDHEC's MSc in Global & Sustainable Business students worked on a series of proposals to design a smart, innovative, and green future for La Maillerie II, a vast industrial conversion zone located near the business school's Lille campus. A way to have a local impact.
"The students' points of view, vision, and recommendations are very precious feedbacks that we are keen on considering for the real estate program we will develop", says Marie Bonvalet, Head of Urban Projects. The presentations and reports produced by the students' teams, therefore, become inputs for the conception of the project and, moreover, interesting pieces of dialogue with the local communities representatives. Indeed, the "top 3" reports will be soon presented to the Villeneuve d'Ascq mayor." A win-win situation for both the company and the MSc students. "Definitely, this exercise is a great opportunity for the students to deal with a very realistic case study and, for our teams, to enrich and positively influence their work as well", concluded Marie Bonvalet.
From theory to practice
In order to structure their proposals, the students used BREAM, the world's leading sustainability assessment method for master-planning projects, infrastructure, and buildings, and all the theories they had studied during the industry-focused course "Real-estate - A broad value approach to green buildings". Split into 8 groups, they had to imagine the best solutions that would encompass the economic, cultural, and environmental aspects of the real estate project to make this urban space a place to live, interact, create, study while preserving biodiversity, implementing a soft mobility plan and suggesting energy-saving actions. They shared their suggestions on December 6th, 2021 with the landowners.     
Student's perspective: Maryia Hermanovich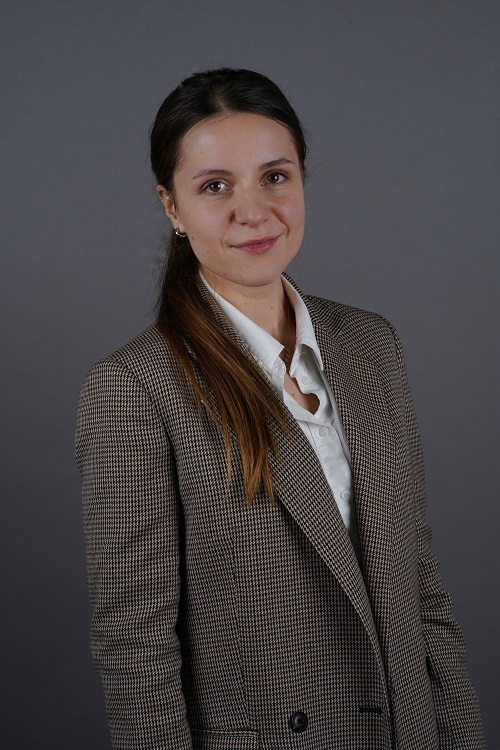 Did the La Mailerie II project change the way you look at green real estate projects?
Since I had no prior experience, this project was rather beneficial for me in terms of gaining knowledge of the real estate industry as well as some practical experience in planning an actual real estate project. The most exciting part was applying my knowledge of sustainable practices for social life and some specific tasks that we were given. Within this project I had to make some extra research regarding the best practices in green real estate and try to analyse them, maybe modify and apply them to the real case that we were working on, considering all the limitations, local aspects, and trying to pursue economic benefits as well. Thus, I can surely say that this project was rather challenging and very insightful.
Why is it important to combine all the aspects of the project social, environmental, economic, and political?
Any kind of real estate project is usually supposed to bring economic profit. However, in the current world where the planet is under a huge threat, it is crucial to try to implement green practices to save the planet for future generations as effectively as possible. Besides, implementing social aspects into such projects as La Maillerie is one of the main priorities because the area is in the heart of the local residential sites and in between three cities. This makes it a rather important social site. Thus, the social objective is very important to consider. Finally, as it was already mentioned since the site is located on the borders of three cities, the political views of the authorities of all three municipalities must be taken into consideration.
What pleased you with this project? What was the most challenging?
The most exciting part of the project was the actual first visit to the site. It gave us an understanding of the site and gave us the feeling of responsibility in front of the local community as it was clearly our chance to contribute with our knowledge and creativity to the real community. The fact that we also were able to talk to professionals and use their expertise and advice helped us reach the best results. Additionally, it is very inspiring and motivating to realise that our creative ideas can be implemented in 5-10 years! This is the best motivation! However, it was quite challenging to organise our work in the first place, since the project is rather complex, and we did not have much time to go into too much detail in our research and analytics. Nevertheless, I believe that our findings as solutions can be helpful for the actual project of making La Maillerie a better place.
What do you feel you have gained working on this project in terms of skills or knowledge?
I can say that I have acquired experience in real estate! We dig into quite deep details in terms of planning the project, learned a lot about green real estate and the best practices, organized our work efficiently, and achieved a high result. We developed our teamwork skills, research, and analytical skills, and writing and oral presentation. I enjoyed the project a lot and now am very motivated to apply for jobs in green real estate!
Discover the MSc in Global & Sustainable Business