How to become an asset on the tech job market
Selma Rahib, French, MSc in Data Analytics and Artificial Intelligence 2019 Alumnus has embarked on a two-year graduate programme with Expedia in London. WHAT WAS YOUR EDUCATION PRIOR TO EDHEC? I…
Reading time :
31 Jul 2019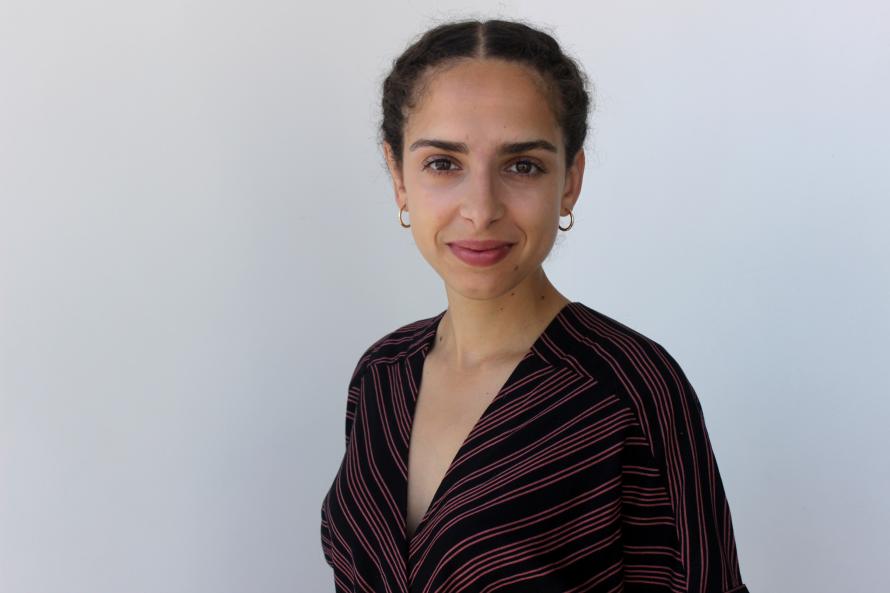 Selma Rahib, French, MSc in Data Analytics and Artificial Intelligence 2019 Alumnus has embarked on a two-year graduate programme with Expedia in London.
WHAT WAS YOUR EDUCATION PRIOR TO EDHEC?
I joined EDHEC Business School after post-secondary prep school. Then I passed the BCE exam (Banque Commune d'épreuves, a French common test to apply for Grandes Ecoles such as EDHEC) to join EDHEC.
WHY EDHEC?
During my two years in prep school, my motivation was to join one of the top five business schools in France, but I also wanted to step out of my comfort zone and explore a wider range of topics other than business. I knew that EDHEC offered this kind of opportunities through different paths mixing Business and Engineering or Business and Law for example.
YOU CHOSE TO PURSUE A DOUBLE DEGREE WITH EDHEC AND CENTRALE LILLE, AN ENGINEERING SCHOOL. WERE YOU ALREADY PLANNING A CAREER IN DATA SCIENCE?
I've always been interested in science and the tech industry and I was curious about how Engineering schools were approaching the rise of Digital Technologies and Big Data. Data Sciences are a key field of study at Centrale Lille and I realised quickly that opportunities could be huge in this sector for someone having a business background. Data Science relies both on mathematics and on a good understanding of the data and I think that I was well equipped for that thanks to my prior education.
AFTER  YOUR DOUBLE DEGREE, YOU JOINED THE MSC IN DATA ANALYTICS & ARTIFICIAL INTELLIGENCE. WHAT ARE YOUR MAIN?
I am happy I could continue in this field back at EDHEC as the approach on Data is really different when taught in a business school. The focus on statistics helps to always quantify how much a hypothesis on the Data is valuable for a business issue. In addition, the study of the impact of Artificial Intelligence on the industry allows us to be aware of the evolutions of our careers.
WHAT JOB DID YOU LAND?
I joined a Graduate Programme at Expedia Group's London Office. I'm operating for Hotels.com in a two-year rotational programme where I have the opportunity to experience a different job every eight months. I am currently a Product Analyst and I will switch to Market Analyst in a few months. Hopefully, after two years, I will be offered a position.
HOW HAS THE MSC HELPED YOU IN YOUR CAREER PATH?
During the MSc, I chose to follow a path in Data Science on OpenClassrooms. It allowed me to sharpen my Python's skills on a set of eight projects. This ability to learn a coding language autonomously is a great asset when you start a career in Data Science and the MSc gave us many opportunities to do so in the different projects alongside the coding classes in R and Python. Also, being technically efficient is important especially in an industry as competitive as the online travel industry. Having a business-oriented mindset is essential to lead the analysis that will leverage actionable insights to make impactful decisions.
DO YOU HAVE ANY ADVICE FOR THOSE WHO WANT TO SELECT THE MSC IN DATA ANALYTICS & ARTIFICIAL INTELLIGENCE AT EDHEC?
I think that this MSc provides a good balance between Business Analytics and Data Science and offers opportunities to develop additional skills in both fields through different projects. You should be prepared to work hard to achieve your goals but in the end, you can also expect to be in an extremely valuable position on the tech job market!
Related resources: 
DataViz Challenge, first edition
Open innovation: shaping the future of telecoms
Brand new e-learning course on coding
MSc in Data Analytics & Artificial Intelligence ranks 2nd in France by QS