Immersion at Station F for start-up challenge finalists !
Devised for students with start-up projects on the Pre-Master and Master 1 years of the Master in Management programme, the Start-Up Challenge sees participants reap the benefit of individual…
Reading time :
13 Oct 2021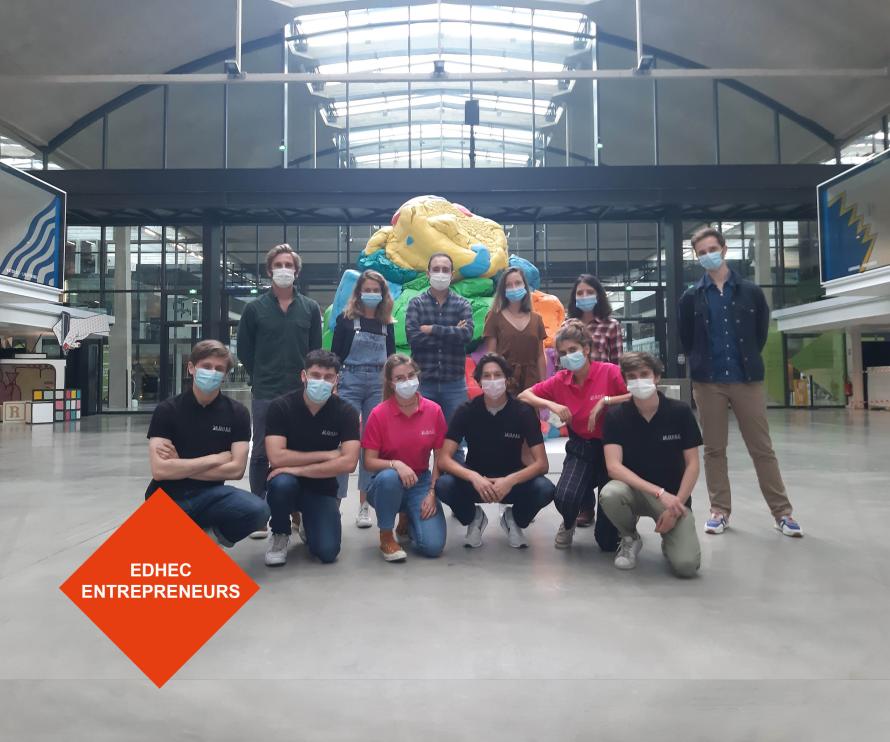 Devised for students with start-up projects on the Pre-Master and Master 1 years of the Master in Management programme, the Start-Up Challenge sees participants reap the benefit of individual coaching, master classes and collective workshops, and take part in a nationwide competition. The Start-Up Challenge provides a fantastic opportunity for participants to attempt an entrepreneurial adventure, test their ideas and excel themselves, while continuing with their studies.
27 students (Lille & Nice) were selected to join the programme that began in January 2021. The closing presentation provided a means to identify the three best projects:
HOMIE (Olivier Carpentier): A delivery app for homemade meals.
SYNE (Victoire Bossard, Emma Ventre and Théo Anneheim): An app for the arts, sharing and having fun.
RETROC (Martin Liduena and Melchior Staszak): An app that reinvents bartering.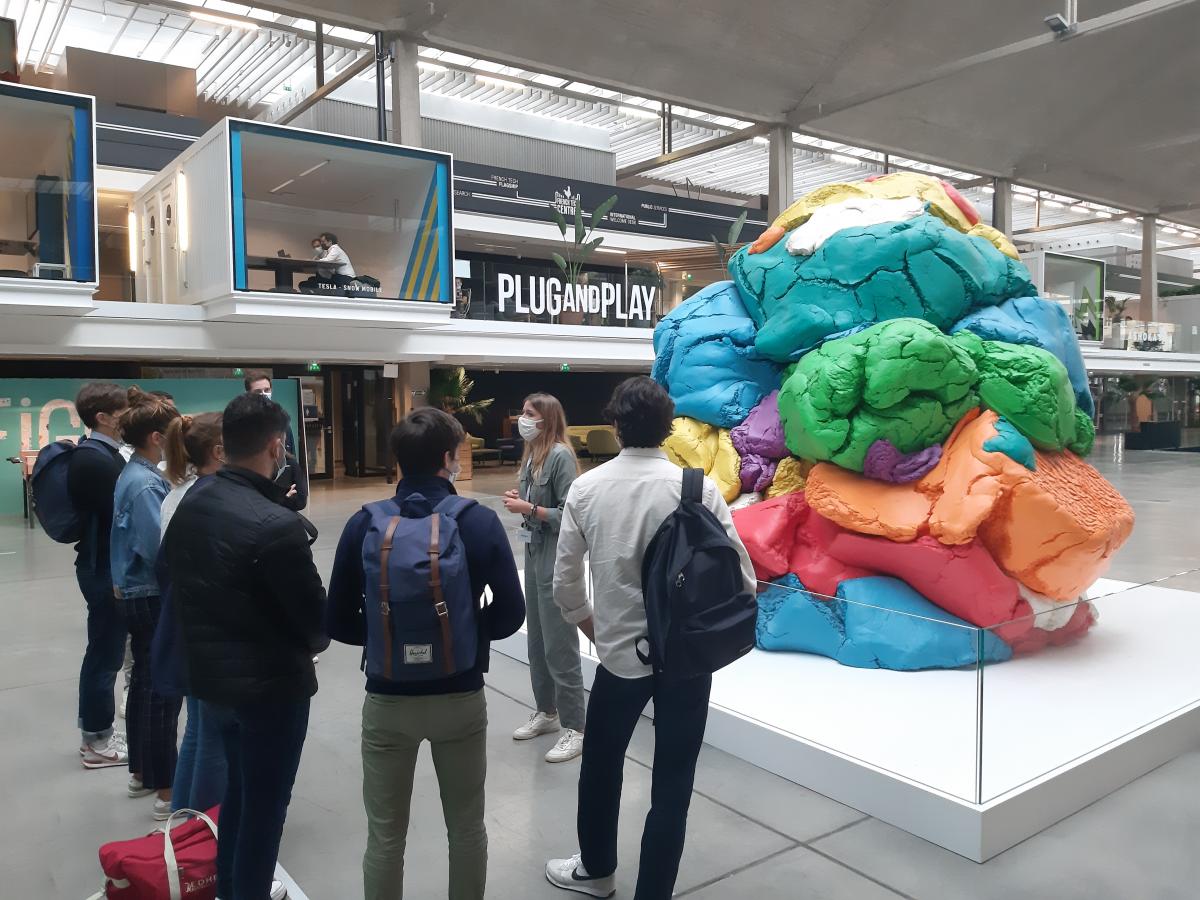 EDHEC Entrepreneurs incubator offered the students a half-day immersion at Station F. Sibylle Behaghel, EDHEC programme manager at Station F, gave them a full tour of this inspiring start-up campus:
- The SHARE zone devoted to meeting people, events, public services and more.
- The CREATE zone devoted to start-ups, with its 3,000 work stations.
- The CHILL zone devoted to La Felicità, an immense food market where everything is 100% homemade: 4,500m2, 8 kitchens, 9 chefs, 3 bars and 1,000 seats.
The students also discovered the strengths of the EDHEC Entrepreneurs programme: an exceptional network of experts and mentors, individualised support, partnerships, conviviality and a strong spirit of mutual help within our incubator. A total of 29 EDHEC start-ups are currently reaping the benefit of this exceptional ecosystem as they develop their start-up projects.
The students were impressed by their visit to this exceptional campus:
La découverte et la visite de ce campus exceptionnel a séduit les étudiants :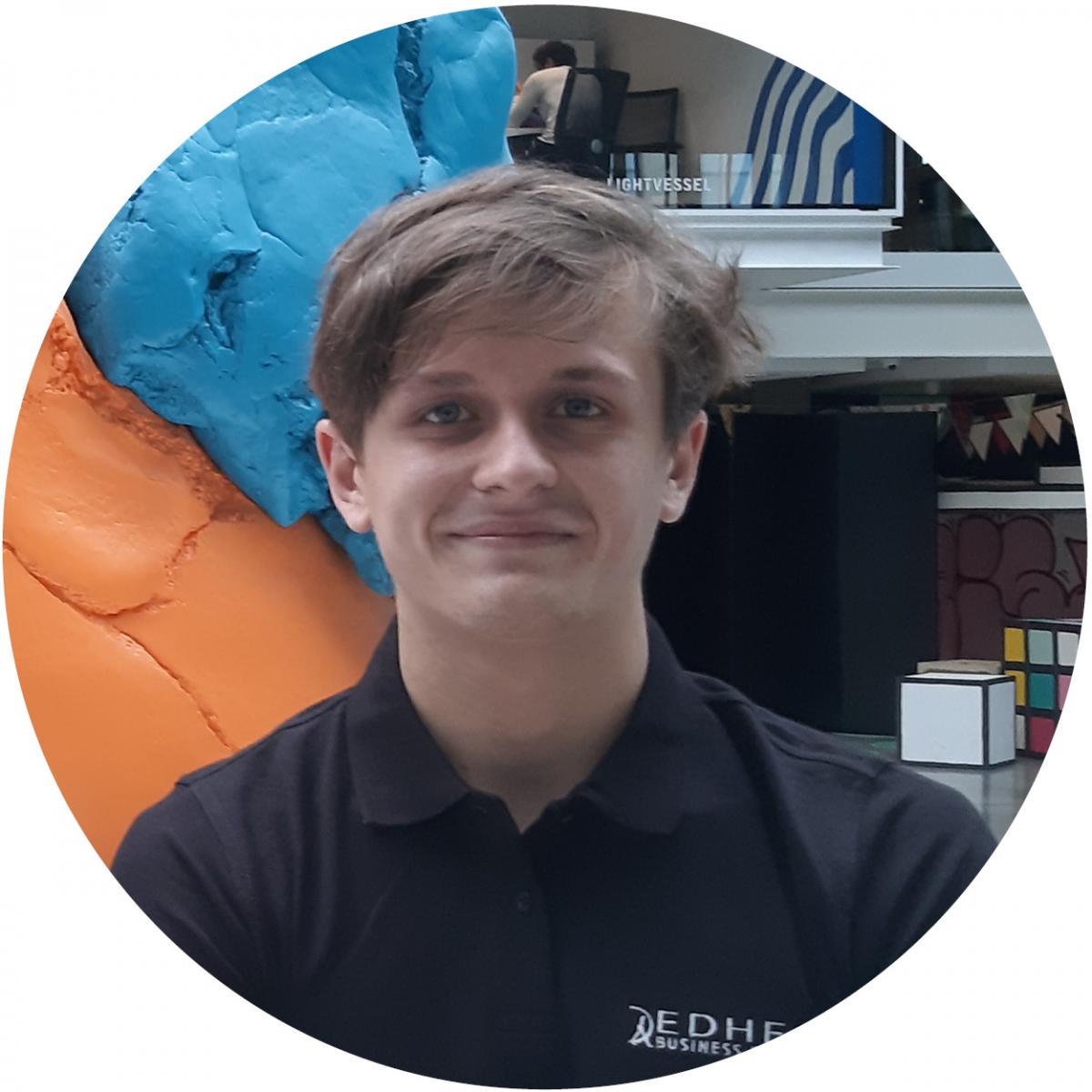 « Very pleased to have had the chance to visit the EDHEC Business School incubator at STATION F and to talk with other start-ups and get their valuable tips for Homie - Homemade Food Delivery. It's going to motivate us to continue developing this project to which we're really committed with the help of Louis Vast, and to one day join this ecosystem focused on entrepreneurship, innovation and exchange", says Olivier Carpentier, co-founder of Homie.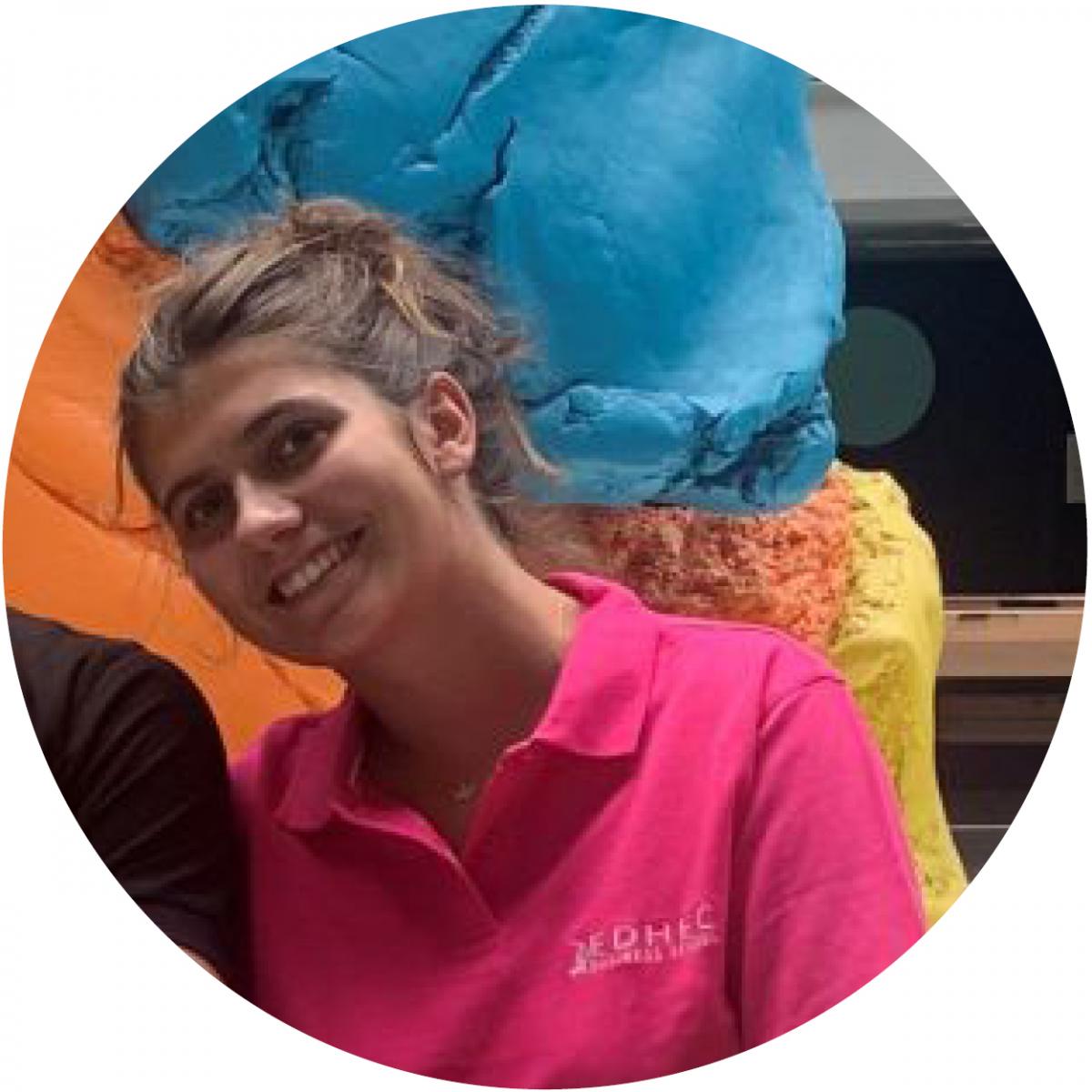 "Station F is an ideal for me and I'd love to be incubated at the end of my studies at EDHEC! My meetings with Station F entrepreneurs were particularly interesting and I had the chance to discuss the issues of my start-up with incubated EDHEC alumni. It was both reassuring and enriching and makes me believe even more in the project now!" explains Victoire Bossard, co-founder of SYNE.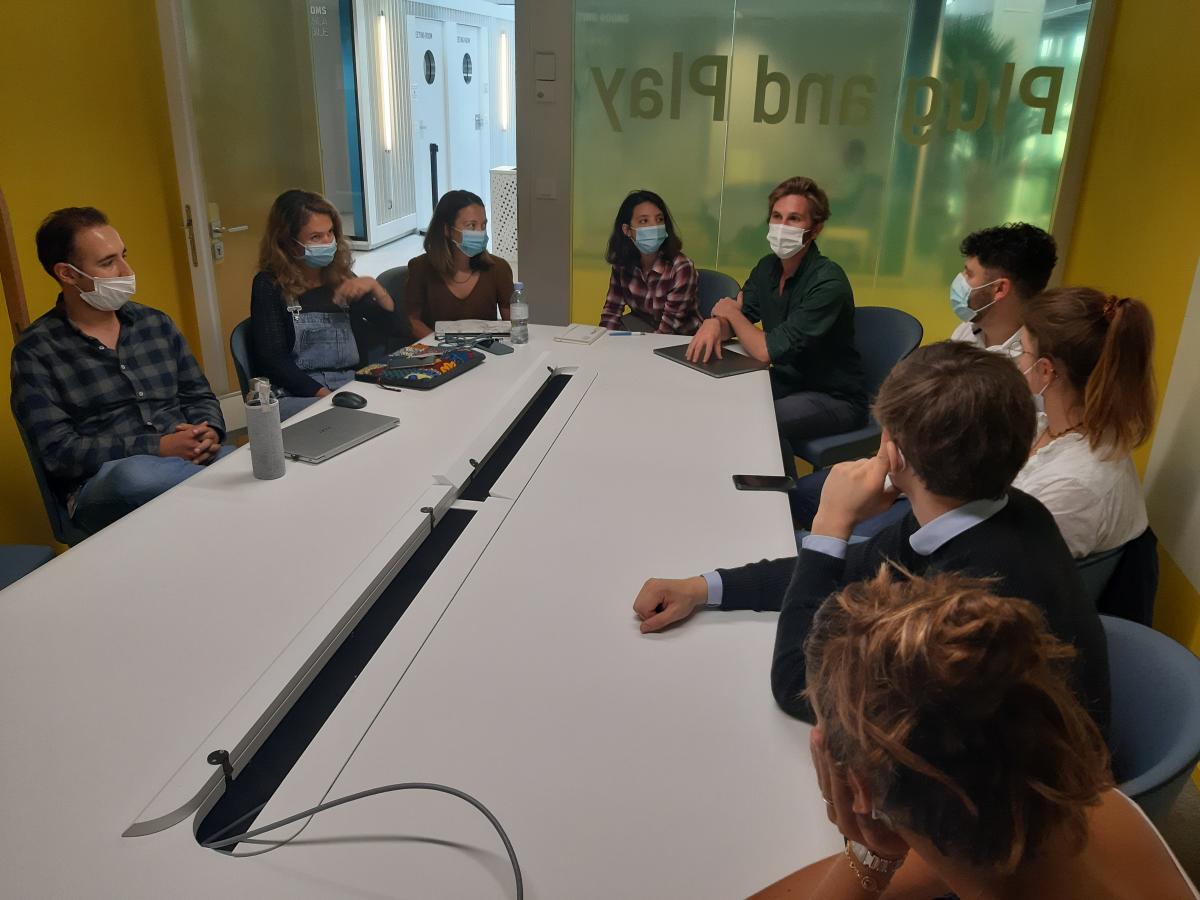 A workshop assembling three EDHEC start-ups engaged on our STUDIO programme at Station F (Les Actives, Fany Store, Joodi) and the six student finalists provided the opportunity for a real cross-fertilisation of ideas around key subjects associated with emerging projects and start-ups.
To support these three high-potential student projects, the EDHEC Entrepreneurs incubator also awarded these future gems a booster pack worth €2,000. The made-to-measure pack was designed specifically to respond to the needs of emerging projects and comprises consulting appointments with:
A well-known law firm
A growth hacking expert
A marketing & communications director
A digital strategy expert

A specialist automation start-up
A consultant experienced in financial business plans
A venture capital partner
Some 10 negotiated perks
START-UP CHALLENGE 2022
EDHEC students! Make a date to send in your application in October 2021 if you want to take part in the 2022 edition of the Start-Up Challenge.
For more information: presentation of the Start-Up Challenge road map.
Contact:  [email protected]