Impact on society, useful research and new learning models: EDHEC marks its engagement in favour of future generations
Underpinned by an ambitious investment plan amounting to some €230 million, the 2020-2025 strategic plan is set to drive an in-depth transformation of EDHEC: through our research, by making EDHEC the…
Reading time :
17 Mar 2020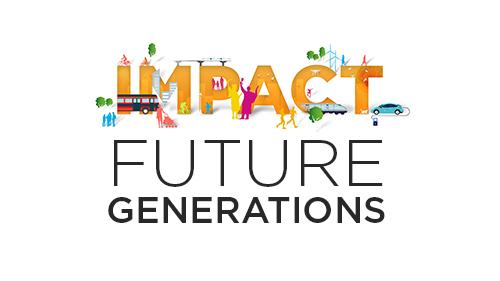 Underpinned by an ambitious investment plan amounting to some €230 million, the 2020-2025 strategic plan is set to drive an in-depth transformation of EDHEC:
through our research, by making EDHEC the go-to business school worldwide for sustainable finance and boosting our model of high-impact research serving industry and society;
through our programmes, by training EDHEC students and alumni ever-more eager to engage actively in major global transformations;
through our model, by engaging EDHEC in the technological and digital revolution, and making it a pivotal knowledge-transmission platform.
An unprecedented inclusive approach: EDHEC Tomorrow
To prepare the strategic plan, EDHEC employed a fully-open approach designed to incorporate contributions from all stakeholders. The scope was unprecedented. Over 750 people contributed to the plan, via interviews and workshops, while close to 6,000 people – particularly students, professors and working graduates – submitted ideas through dialogue on the "EDHEC Tomorrow" platform.  
Research and entrepreneurship serving a responsible economy
For the last 15 years, EDHEC has pursued an ambitious strategy geared to producing research with a high-impact on academic and professional circles, and which also generates a virtuous business model for the School.
This January's sale of Scientific Beta to Singapore Exchange Ltd. for USD200 million vindicates this model and its focus on producing useful research both for students and businesses.  
EDHEC imagines innovative teaching and learning methods to train hybrid profiles
The ability to adapt, knowing how to learn and knowing how to think will be assets for tomorrow's graduates. EDHEC's ambition is to extend its students' horizons beyond the boundaries of management. For this purpose, innovative, multi-disciplinary, multi-channel teaching and learning methods will be employed and supported by several strong initiatives.    
Tech, AI & Humanities: a new knowledge-transmission model
Although technological proficiency is now a pre-requisite, EDHEC also wants to encourage its students to make managed and well-considered use of technology and data science. The School therefore plans to equip them with a solid technological and digital culture, by creating a Data and AI for Future Generations centre that familiarises them with the issues raised by technological transformation and promotes appropriate and positive use of technology.
EDHEC has also designated several priority projects with a view to accelerating its tech strategy and deploying a student experience geared to excellence on its different campuses
International exposure central to the EDHEC student experience
EDHEC's international strategy sets great store on giving students real exposure to "difference", whether on our campuses or on exchanges or double degrees: the added value of an immersive academic exchange in a foreign university will always be higher than an exchange undertaken at a satellite French campus abroad.
More information about EDHEC's international strategy here.
The School also plans to strengthen its presence in London and Singapore, in line with the development of its "Scientifics" strategy, as well as set up an academic hub devoted to innovation in California.
EDHEC For All: a pro-active social policy
True to its belief that equal opportunities are a priority, EDHEC has decided to reinforce its social policy by accelerating its EDHEC For All initiative. In co-ordination with the Foundation, the EDHEC for All initiative will be backed with a €13m annual budget by 2025. The target is for 40% of EDHEC students to receive scholarship funding.
More information about the EDHEC strategic plan here.