Introduction to the 'Economic Crime Management'
On 6th December, Professor Bertrand Monnet, Head of the Research Centre for Criminal Risk Management, gave a lecture to the MSc in Management Studies students in which he presented the development of…
Reading time :
4 Jan 2017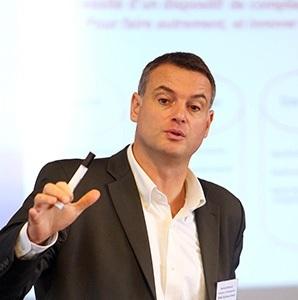 On 6th December, Professor Bertrand Monnet, Head of the Research Centre for Criminal Risk Management, gave a lecture to the MSc in Management Studies students in which he presented the development of economic crime, the attacks on the legal economy, and the various illicit stakeholders of economic crime. The students learnt about the varied solutions they can operationalise within multinational corporations (MNCs) to protect the legal business against economic crime in order to protect people, business, data, and assets, and anticipate the potential contact with illicit business on their future markets.
This intervention by Prof. Monnet provided students with a greater understanding of the economic model of illicit economies, helped them identify the presence of illicit stakeholders in their future business environments as well as enabled them to mobilise efficient solutions to mitigate the risks generated when in contact with illicit stakeholders in a company.
This lecture is essential for future managers in order to raise their awareness of economic crime in their future businesses. The practical course content was based on surveys and research conducted by the Centre for Criminal Risk Management at EDHEC Business School in many countries such as Italy, Columbia, Nigeria, Liberia, Somalia, Sierra Leone, the UK, the USA, China, Japan, and the Western Balkans.
Students thoroughly enjoyed this lecture and found it practical, relevant to their future careers, and thought-provoking.