Investing in Relationships: Why trust matters in private banking
The presentation, The Private Banking Industry – Current Mapping and Future Challenges by Jean-François Mazaud, Head of Private Banking at Société Générale, teaches that in an industry that is as…
Reading time :
19 Feb 2018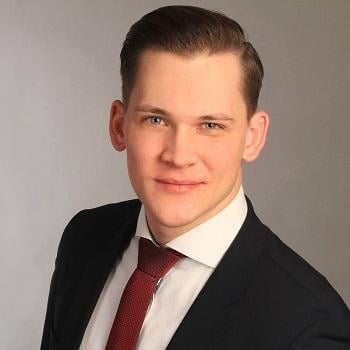 The presentation, The Private Banking Industry – Current Mapping and Future Challenges by Jean-François Mazaud, Head of Private Banking at Société Générale, teaches that in an industry that is as distinctive as its client-base, building trust is the industry standard.
Jean-François Mazaud commented that some of the customers at Société Générale started as a simple mortgage or car leasing dealings and have grown over the decades to forge what is now very long term relationships. He defined the core need of the private banking customer as trust. "Individuals," he said, "need a lot of trust in a bank in order to have large sums of their money managed by that bank."
I learned, from the presentation, that the future challenges of the industry, besides operational efficiency and regulatory burdens, are client-focused. How to build and maintain trusting relationships and how to assure clients that the fees for having their money managed by the private banking division is a good value for money spent.
Compounding the challenge of meeting the higher customer expectations is that every bank has a different way of classifying their client-base. The definition of a high-net-worth individual (HNWI) is not standardized across the private banking industry and thus it is difficult to compare the client-base across banks. Additionally, the political, economic, social, and technological changes influencing the industry are equally unique. These changes express themselves most notably as increased government regulation, competition from FinTech companies, and the demands of cybersecurity.
For example, new regulation like MiFID II calling for, amongst other aspects, a greater transparency in asset management fees; coupled with the explosion of low-fee wealth management solutions offered by FinTech start-ups, is changing customer expectations. One of the deriving trends is the customer's desire to compare banks against performance and fees. However, an industry-standard around fee structuring, just like an industry-standard-definition for an HNWI does not exist.  
Société Générale, I learned, includes in their service fee, a several-hundred-page booklet, analysing everything from market risk to legal issues. This value-added service can be vastly different with other banks. Thus, making fee comparison akin to comparing apples with oranges. Yet, because of customer demand, the banks are pressured to structure fees in an understandable and transparent manner.
Despite the variety and velocity of challenges facing the private banking industry, my takeaway from the presentation is that any new products or services, delivered to HNWIs will have to be grounded in trust. And that an investment in building long-term relationships with clients is essential to being a leader in the industry.
Henrich Ricar, MSc in Corporate Finance & Banking, is the Founder and President of the EDHEC Student Finance Club