Johns Hopkins Carey Business School joins EDHEC in the FOME Online Alliance
EDHEC and its fellow business schools of the Future of Management Education (FOME) Online Alliance are delighted to welcome Johns Hopkins Carey Business School to their international partnership. The…
Reading time :
3 Dec 2020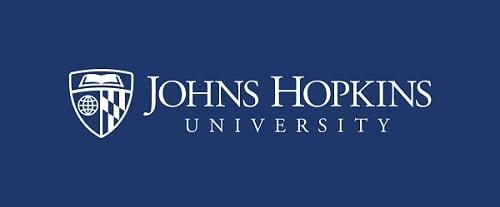 EDHEC and its fellow business schools of the Future of Management Education (FOME) Online Alliance are delighted to welcome Johns Hopkins Carey Business School to their international partnership.
The 10 institutions voted to unanimously approve the inclusion of the prestigious, Baltimore, MA-based Business School in its initiative to develop the online education experience. This agreement strengthens the Alliance's North American presence, alongside Ivey Business School in Canada.
A prestigious American university
One of the leading universities in the United States, renowned for its medical school, Johns Hopkins University describes itself as the country's leading research university. It recently won widespread acclaim for its Coronavirus Centre and its COVID-19 tracking tool.
An enhanced Online Alliance for excellence in online learning
At the heart of the FOME Alliance is the creation of a shared learning platform to develop the online education potential of its member schools.
Johns Hopkins Carey Business School has already partnered with Insendi, a leading company in the field of education and online campuses with a view to providing quality, attractive and innovative online teaching programmes in business, executive and management education.
The American business school constantly strives to offer its students an exceptional online learning experience at the highest levels, on a par with face-to-face teaching. The FOME Alliance shares this goal.
EDHEC applauds Johns Hopkins Carey Business School's professionalism and expertise in this area. With the addition of Johns Hopkins Carey Business School, the FOME member schools have once again bolstered their ability to offer unparalleled, enriching online courses to students around the world.