A joint graduate loan-scholarship programme for talented Colombian students
Six years ago, EDHEC Business School and La Fundación para el Futuro de Colombia (COLFUTURO) partnered up to offer financial support to Colombian students admitted to one of the school's graduate degree programmes.
Reading time :
18 Mar 2021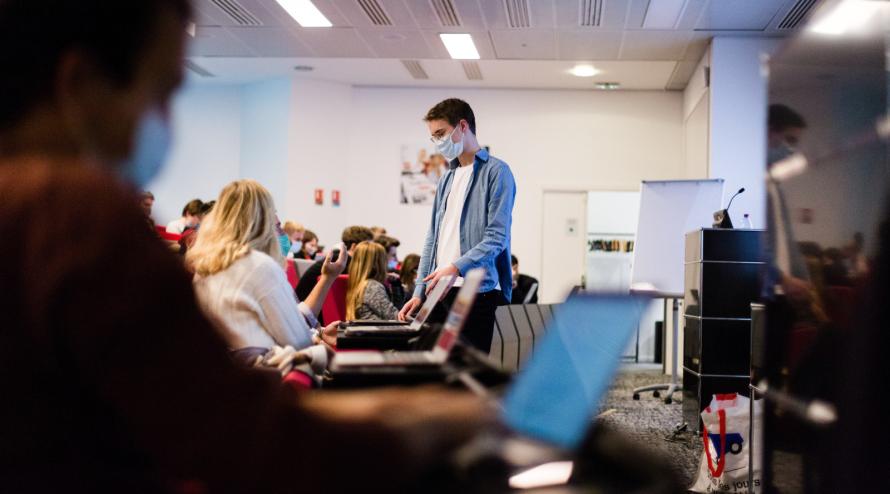 COLFUTURO was founded in 1991 by Ana Milena Muñoz de Gaviria's through an initiative by a group of prominent citizens from the public and private sectors, committed to the country's development through its human capital. Over the past thirty years, the Foundation became the leading Colombian institution for the funding of graduate studies abroad.
COLFUTURO contributes to national development goals by creating opportunities for Colombians with an excellent academic record to carry out studies in master and doctoral programmes in the world's leading universities. Its financial scheme provides a loan of up to USD50,000. COLFUTURO loans can be forgiven up to a maximum of 80%.
EDHEC Business School partnered up with COLFUTURO in 2016. To be eligible for the joint loan-scholarship programme, the students must compete, being selected and financed by COLFUTURO, and obtained an offer letter from EDHEC Business School. The awardees have the opportunity to remain abroad to work for a period of three years before coming back to Colombia.
Testimonial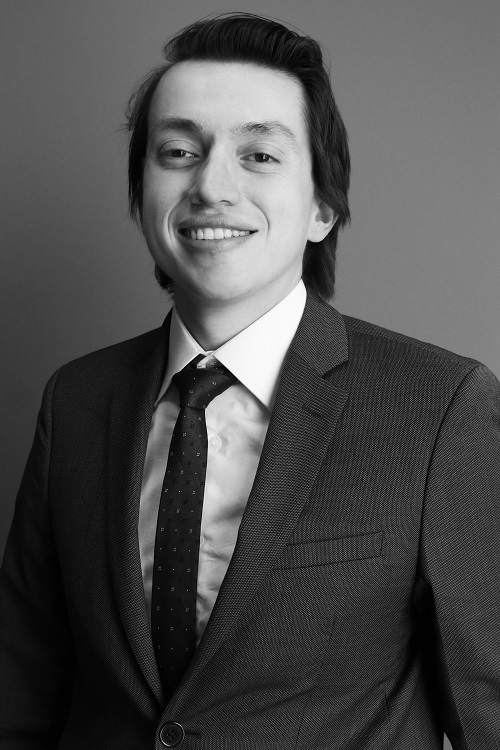 Alejandro Alayon Martinez was awarded the joint scholarship.
How did the COLFUTURO and EDHEC Scholarship help you achieve your wish to study abroad?
Without this support, I would not have been able to study abroad. My savings were insufficient. I received the Excellence scholarship from EDHEC which offered a fair reduction of my tuition fees and US$ 20K loan-scholarship from Colfuturo, which financed part of the living expenses in my trip to France.
How was the process?
For the EDHEC scholarship, I submitted my application with my academic transcripts and an essay that withstood my motivation to get into the programme and EDHEC Business School.
Most of my classmates stated that EDHEC's ranking and reputation were the main drivers of their application. In my particular case, although that was part of my decision process, I would say that there were two additional factors that differentiated EDHEC from the rest of the pack. First of all, it provided a focused master's in Corporate Finance, which was the subject I wanted to pursue, and secondly, the international admissions team, especially Cathy Pagan whose advice and follow up helped me in all the admission process, allowed me to comprehend the outstanding quality of the EDHEC community.
After getting my acceptance letter, I started the process for the Loan-Scholarship with COLFUTURO. Each year in early January starts the application process which aims to select not only the best candidates in terms of academic and professional achievements but also the best programmes that complement candidates' plans.
In the process, candidates are evaluated in three aspects: academic results from their bachelor's degree, the programme in which they were accepted, and an essay that argued their case to pursue this programme and life project. During the process, candidates must also prepare their budget for the whole trip and the way COLFUTURO funding would fit in their plan. All this will help the candidate to be prepared for the trip and plan ahead. It took me almost 5 weeks to complete all the forms, upload the documents, and write my essay, which had feedback from my closest friends and family. After submitting it, the waiting process began until the end of May 2018. I was on a work trip with my boss and I got an email announcing me that I had been selected to be part of the 1400 people whose studies were going to be funded by COLFUTURO. In June, I participated in a ceremony in Bogota, involving COLFUTURO's Board and some governmental figures, such as the Colombian president and some of his cabinet, my proud parents, some of the thousands of awarded, and their families. At that moment, I received the funding I needed to start the best experience of my life. It took a while and a lot of effort to reach the goal, but in the end, all was worth it!
What are you doing now?
Almost two years after my graduation, I work for Santander CIB as a corporate credit analyst. I have to say all the classes and elective have contributed it to help me perform well in my role. The experience of case study and teamwork provided me with the adequate skills to analyse and understand the clients' financial decisions and assess their risks. The excellent professors and their particular methods and experience were invaluable to think outside of the box and dig deeper into the difficult parts of the job.