Jose Benitez (EDHEC): 2022 laureate of the AIS Sandra Slaughter Service Award
Reading time :
10 Jan 2023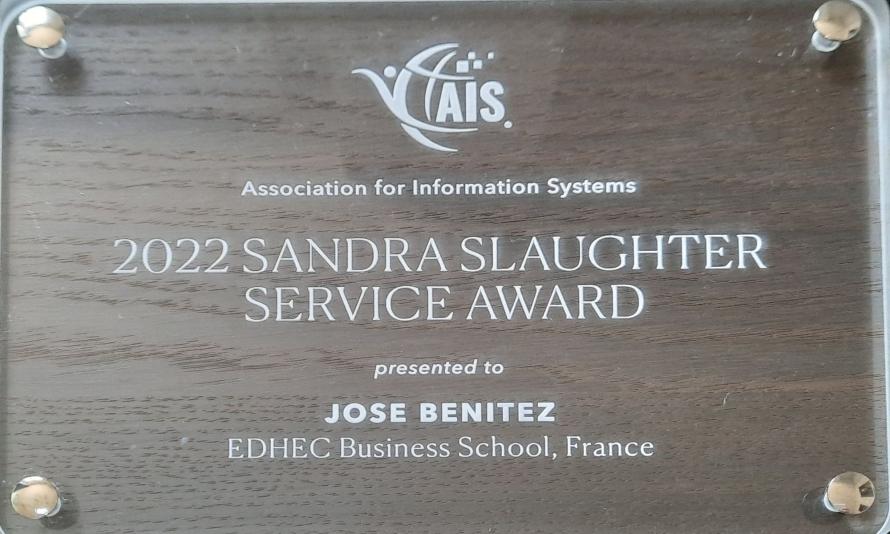 Granted for the first time in 2015 by the Association for Information Systems (AIS), this award "recognizes longstanding members who have provided leadership and service within the association." In Professor Benitez's case, it is his steady and rigorous engagement and leadership in various editorial positions in the AIS that led the jury to designate him. Firstly, as a Member of the Editorial Review Board of the Journal of the AIS (2019-2020) and then as an Associate Editor of this Journal, J. Benitez has indeed been particularly active and demanding towards the hundreds of yearly submissions received by this top-world journal (ranked "4*" - which is the highest score possible - in the latest ABS ranking). Jose also currently serves as a Senior Editor of the European Journal of Information Systems, Information & Management, and Decision Support Systems, and as an Editorial Review Board member for Information Systems Research.
Professor Benitez points out how honored he is to be part of such excellent Journals, which allows him to challenge and develop constructively, as best as possible, articles of colleagues from everywhere in the world, in their goal to publish the most up-to-date research in their field.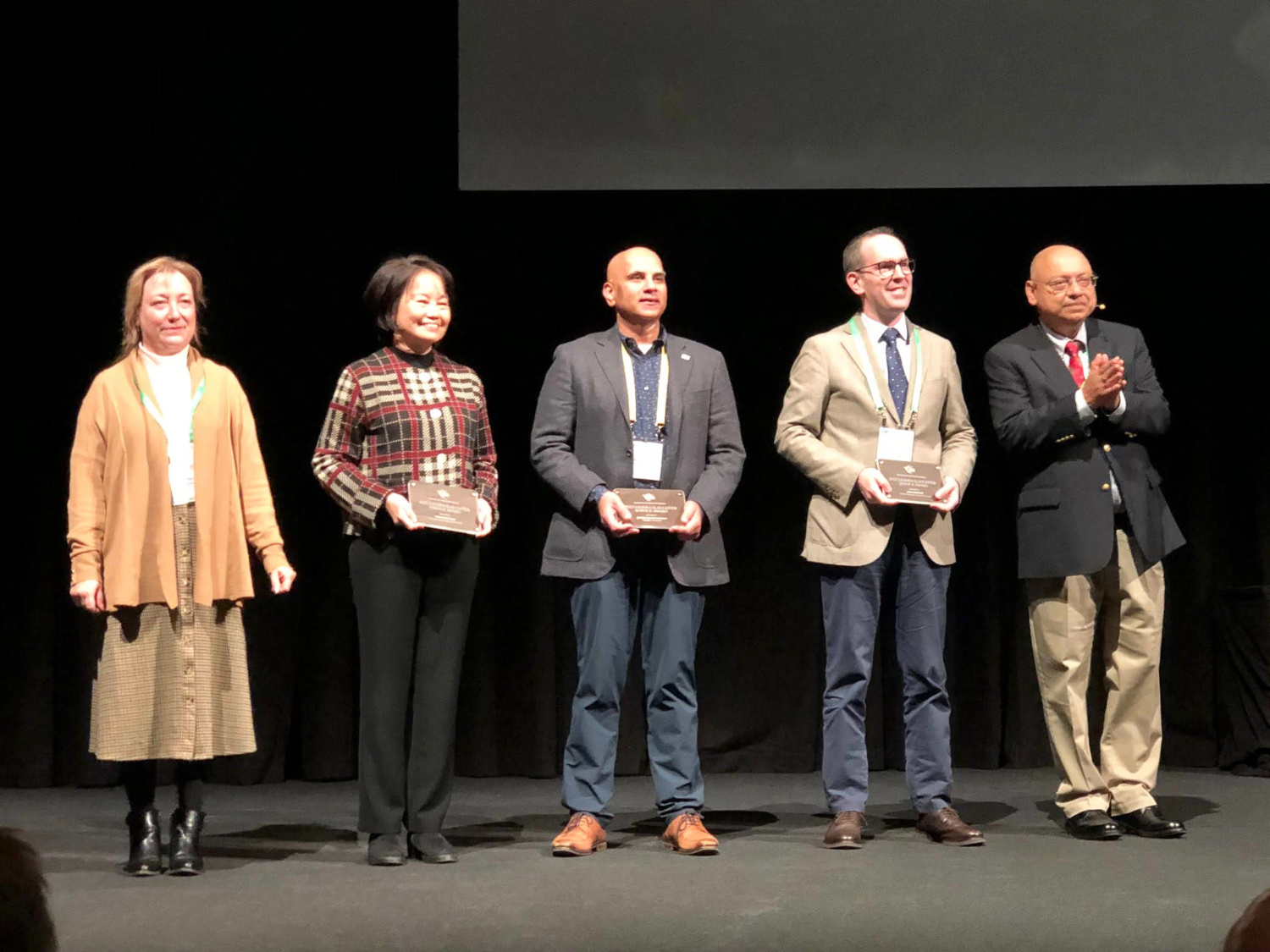 As a top-published author himself in different journals in the last few years (e.g., MIS Quarterly, Journal of Operations Management, Journal of Management Information Systems, Journal of the AIS, European Journal of Information Systems, Decision Support Systems), he knows how important these editorial services are for the academic community as a whole. And in fine, for society via the impact these research can have on our analysis of the world we're living in.
Lately, Professor Benitez has analyzed, for example, how digital technologies and digitalization affect organizations and individuals, and how they build on this to generate business and societal value returns on investments. He has also just published a piece of research on the effects of digitalization on individuals – either as employees or customers – encompassing both the "bright side" (e.g., hybrid workplaces, modernization, employee productivity) and the "dark side" (e.g., bad techno-stress and techno-invasion) of the new technologies.