EDHEC
|
Institutionnal
Programmes
Julie Chapon (EDHEC 2011) wins the Entrepreneur Trophy in the French in the US Awards event
On Thursday 9 November 2023 in the French Consulate in New York, EDHEC Business School awarded the Entrepreneur Trophy to Julie Chapon, co-founder of Yuka, during the first prize-giving ceremony of the French in the US Awards event (Trophées des Français des États-Unis), organised by Le Petit Journal. 
Reading time :
20 Nov 2023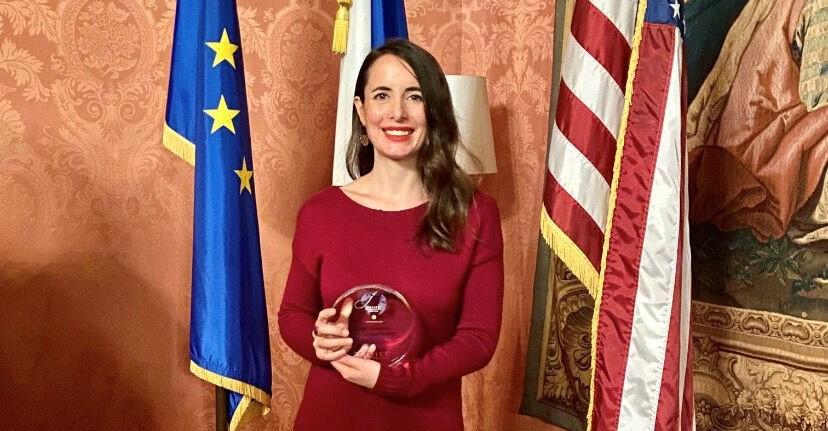 The awards seek to recognise successful initiatives (entrepreneurial, cultural, charitable, etc.) led by members of the French community in the US. During the evening event, the trajectories of Julie Chapon and three other prize winners were honoured in the presence of the French Ambassador to the US, Laurent Bili, diplomats and the Consul General, Jérémie Robert, as well as business leaders and EDHEC alumni living in the US. 
Through the prize, EDHEC wanted to showcase the singular entrepreneurial path followed by Julie Chapon (EDHEC 2011), a co-founder in 2016 of Yuka, an app designed to assess the health and environmental impact of a large number of consumer products. Present in 12 countries, Yuka currently boats 43 million users around the world. 
Photo credit: Jonathan Heisler, lepetitjournal.com