Lack of Diversity in business: reasons and consequences
Reading time :
13 Mar 2023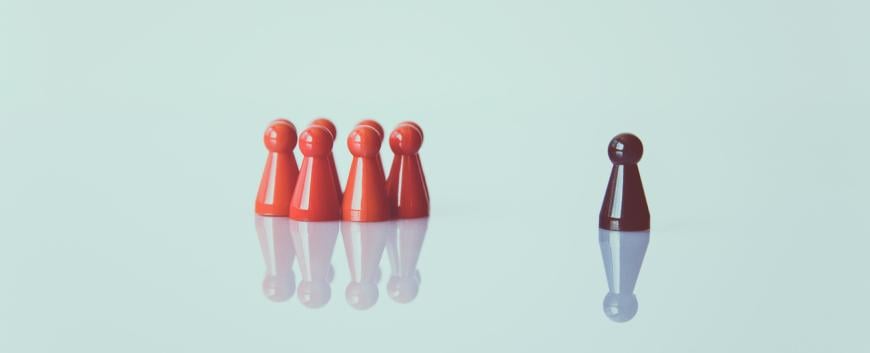 Diversity and inclusion (D&I) is a subject that has gained more attention over the last few years. However, despite many initiatives and lots of money spent by many organisations, we are still a long way off having a truly diverse and inclusive workplace according to Sandra Richez, Programme Director, EDHEC Global MBA.
In a recent conference, Rob Baker, CEO of Potentia Talent Consulting, and lecturer for Diversity & Inclusion, said that many organizations still don't realize the benefits of diversity and inclusion in the workplace.
Why the slow progress in terms of diversity and inclusion?
A recent study on the gender gap in leadership found that although women dominate support roles, they only account for 35% of senior leadership positions.
Rob Baker offered some of the reasons that may be contributing to the slow progress of diversity and inclusion which include;
The business view that it has no impact on profits
Complacency
Systems and policies designed for and by (white hetero) men
Leaders not role modeling sufficiently
Lack of accountability and incentives for meeting targets
Lack of data & analytics.
What are the consequences of a lack of diversity?
A study by Mckinsey analysing the performance of companies with different levels of representation at the top level, reveals that companies at the fourth quartile of gender and ethnic diversity were 27% more likely to underperform on profitability. Which is a huge financial disadvantage on their part.
"CEOs are now starting to express their concerns about where they are and how they go forward, especially with the pandemic and what the world is going to look like post pandemic. And how they can ensure that businesses are successful going forward," said Rob Baker.
EDHEC's responsibility for future generations is to make business the key to positive transformation by instilling values in our students.
Leaders of the future need to be aware of and act inclusively because working teams that have diverse backgrounds, cultures and perspectives lead to innovative ideas that will ensure the success of the business.
This is why diversity is integrated into the programme and in the admissions process of the EDHEC Global MBA. We work to ensure diversity and inclusivity by striving for a diverse cohort and a good balance between men and women, through our women in leadership scholarship and diversity scholarship.
Why diversity and inclusion are essential for success
Diversity and inclusion are essential to the future of work for many reasons including:  
Giving companies access to diverse talent and different thinking or a better understanding of diverse customers.  
Ensuring they have scope for innovation and new ideas in a broader spectrum, more complete leadership capabilities.  
Making sure that tech automation and AI is less biased.
Ultimately all that will result in better financial performance and risk management, which is already of growing interest to all stakeholders, not just investors, but also to employees, customers and potentially regulators and governments as well.
What businesses and you can do to foster D&I
Rob advises several ways we can assess on the individual level if a company is good for their commitment to diversity and inclusion. For example, Glassdoor now rates companies for diversity and inclusion. Some other factors for consideration are the company values and what they are publicly stating about their values: Are their leaders role modelling these values? Are they taking responsibility and held accountable for performance? Do they have processes that support their inclusion goals?
It is also advisable to verify if HR are on the board of the organisation and able to help develop the culture and policies which will build inclusion in the company.
Businesses on the other hand need to set and communicate their values, mission and strategy. They should be transparent and communicate progress, backed up by data and analyses. Policies and processes should support diversity and inclusion goals by engaging people from the bottom up and down.
Therefore, leaders themselves need to be role models and be held accountable for target sets for diversity and inclusion. They need to build inclusive culture where people feel they belong and source talent from everywhere not just the usual places.
Rob and Sandra discussed these issues and more in a recent webinar.
Are you ready to transform your career?
Download the brochure to find out how the EDHEC Global MBA will give you the tools, knowledge and confidence you need to accelerate your international career