Louis Vuitton: A High-end Hackathon
On 11 December, leading French fashion house Louis Vuitton organized a mini-hackathon for the 46 students from EDHEC Business School's MSc in Data Analytics and Artificial Intelligence. As part of…
Reading time :
19 Dec 2018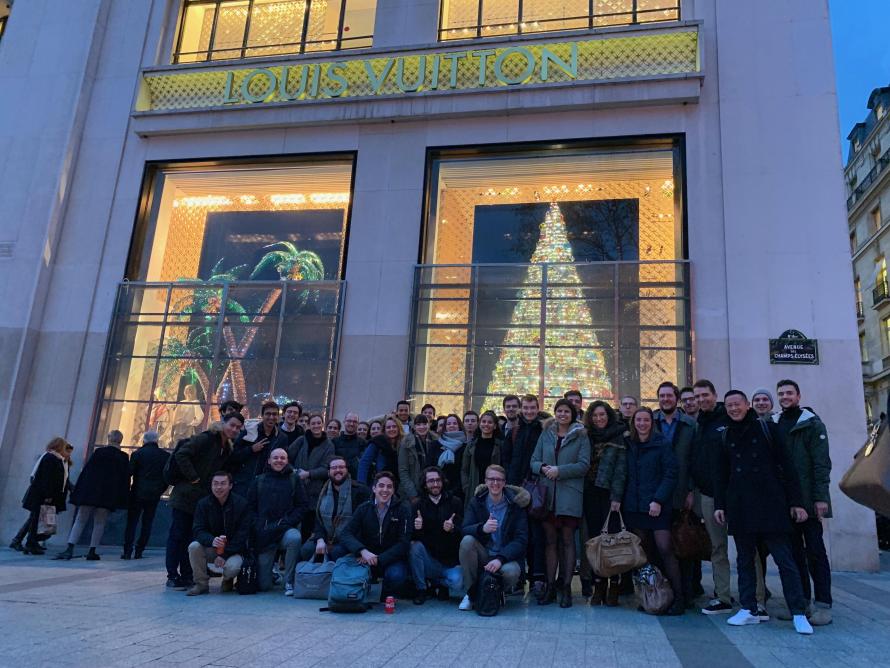 On 11 December, leading French fashion house Louis Vuitton organized a mini-hackathon for the 46 students from EDHEC Business School's MSc in Data Analytics and Artificial Intelligence. As part of the luxury retailer's long-standing partnership with EDHEC, the students engaged in what Louis Vuitton termed a "fierce but fun competition" at the company's Paris offices.
The students were split into eight groups and set an e-commerce challenge under the supervision of their digital lecturer, Louis Vuitton's Global Talent Director Long Bernard Hoang. The competition, entitled "Data at the Service of Clientele in an Omnichannel  Context", was judged by a team of the company's data scientists and innovation experts. The winners were Nicolas Barbier, Daojun Luo, Lily Renard, Ashay Shah, Henri Terrasse and Lucas Trotin.
The students celebrated the end of a hard day's brainstorming with cocktails at Louis Vuitton's iconic building on the Champs-Elysées, where they received a gift and had a valuable opportunity to network with the firm's digital experts and human resources executives.
"There were exchanges of ideas and knowledge about the latest technology and how data is so crucial to everything we do, especially marketing," said winning team member Ashay Shah. "It was a great opportunity for the students to showcase their abilities, to network, to talk data and business and, of course, to have fun and make EDHEC proud."
Louis Vuitton is one of the world's most valuable luxury brands and part of the LVMH Group, a conglomerate of high-end companies and brands, including Christian Dior, Dom Pérignon, Hennessy, Givenchy, TAG Heuer and Bulgari. Louis Vuitton Chairman and CEO Michael Burke is an EDHEC alumnus, having earned his MBA at the school in 1980. In 2013, Mr. Burke received the prestigious "Prix EDHEC," an honour awarded for professional and personal excellence by the school's alumni association.
Co-developed with leading business partners, EDHEC Business School's MSc in Data Analytics and Artificial Intelligence (AI) aims to equip a new generation of young executives with a comprehensive set of technical and business skills for a workplace in which AI and disruptive technology play an ever increasing role. The course covers a range of subjects, from machine learning, AI, programming and data analytics to 'big data' technologies, digital strategies to customer intelligence and analytics.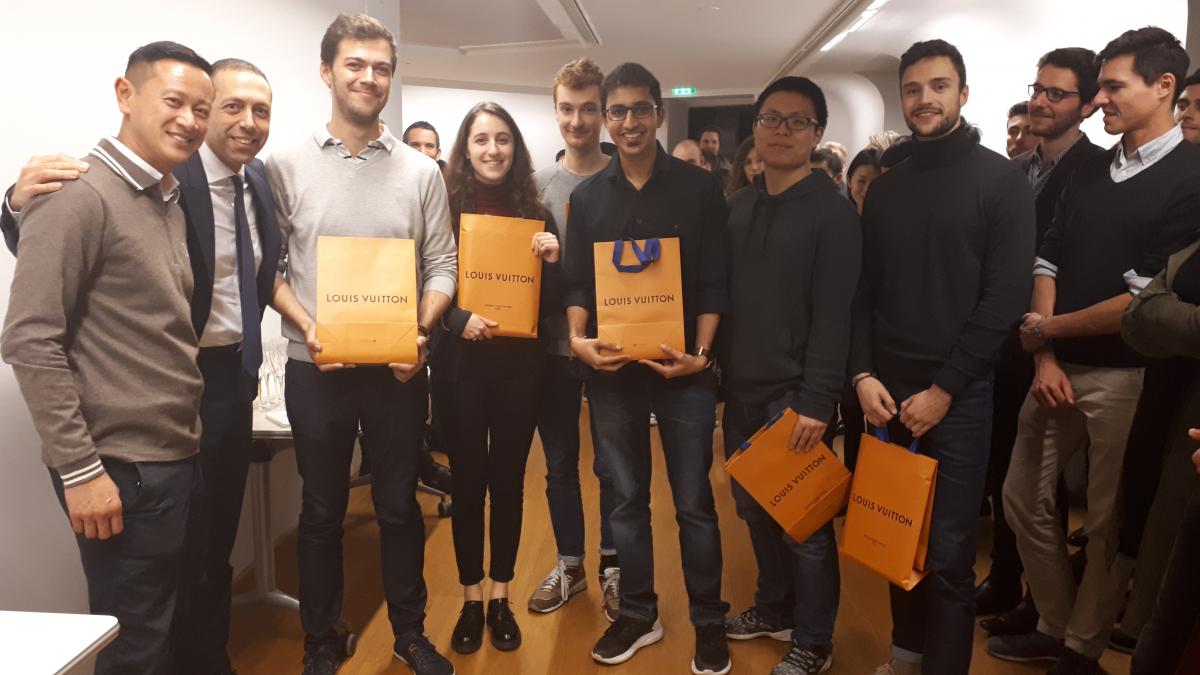 Related resources: 
DataViz Challenge, first edition
Open innovation: shaping the future of telecoms
Brand new e-learning course on coding
MSc in Data Analytics & Artificial Intelligence ranks 2nd in France by QS