Making it to the Top 10 student list
WHAT WAS YOUR EDUCATIONAL BACKGROUND PRIOR TO ATTENDING EDHEC? I hold an engineering degree from Universidad EIA - Escuela de Ingeniería de Antioquia (Colombia). After graduating, I worked for almost…
Reading time :
23 Sep 2020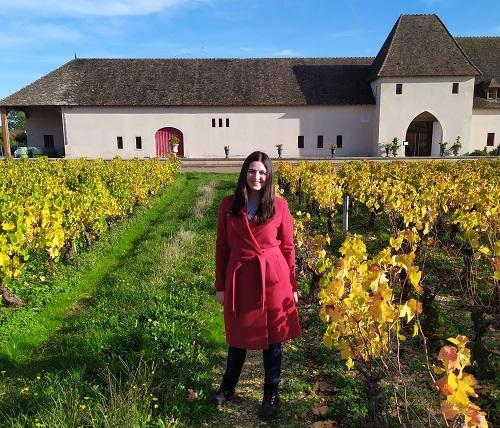 WHAT WAS YOUR EDUCATIONAL BACKGROUND PRIOR TO ATTENDING EDHEC?
I hold an engineering degree from Universidad EIA - Escuela de Ingeniería de Antioquia (Colombia). After graduating, I worked for almost three years in a strategy department before deciding to go back to school to gain some "business sense".
I was working in a strategy department doing also some engineering tasks. I worked on organisational optimisation and digital transformation, but also working on strategy, doing KPI analysis. But I felt I was missing the business sense of it. I did a "crazy" search on what programme could complement my engineering degree and found EDHEC MSc in Strategy, Consulting & Digital Transformation (now, MSc in Strategy, Organisation & Consulting) on QS. The programme fitted my bill, because it is the only one which mixes strategy and digital transformation. I looked at the curriculum, the comments. There are good reviews. Finally, I was reassured when I learnt that EDHEC had a partnership with Colfuturo, a Colombian non-profit foundation that provides financial support to Colombian citizens for high-quality postgraduate study programs abroad. I received a scholarship from EDHEC and Colfuturo.      
WHAT WAS THE MOST IMPORTANT TAKEAWAY FROM THE PROGRAMME?
The programme turned out to be exactly what I was looking for: developing the business sense I was missing thanks to its set of courses.
HOW HAS YOUR EDHEC EDUCATION HELPED YOU IN YOUR CAREER? WHERE DO YOU WORK?
I'm currently working in a Parisian startup, SpringFive as a Salesforce Junior Functional Consultant. Now that I have acquired a business sense, I'm equipped with a double competency, an asset on the job market. I help connect the business needs with the system's platform. As for my job aspirations, I believe in opportunities, so I will work where I know I will thrive.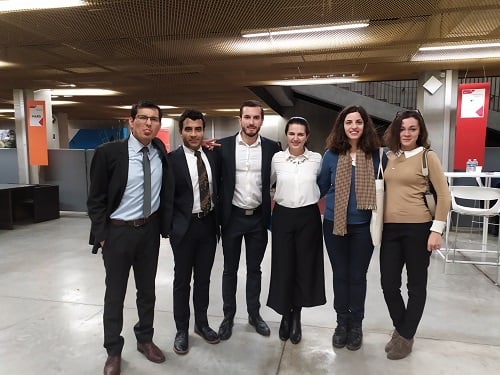 THREE WORDS TO SUM UP YOUR EDHEC EXPERIENCE.
Enriching, diverse and enjoyable. Enjoyable because I enjoyed Lille's lifestyle, the people, its food, living on EDHEC's beautiful campus, and was able to travel a bit in other regions. Besides, what makes the difference is the people from my class, from my residence were very kind. I really enjoyed the professors' lectures.
DO YOU HAVE ANY ADVICE FOR FUTURE EDHEC STUDENTS?
Enjoy! Students should think of the classes as an opportunity to learn not just as compulsory. Participate in class, don't be shy! It's the best way to learn.
WHAT IS YOUR BEST MEMORY OF EDHEC?
I would say all the times I shared with my classmates from all around the world at the cafeteria, on group projects... 
Related resources:
Meet François-Nicolas Gombert, MSc in Strategy, Organisation & Consulting Alumnus
Blockchain: Tomorrow's world today?
Laura de Oliveira, MSC in Strategy, Organisation & Consulting Alumna
Meet Xiangming Bei,  MSc in Strategy, Organisation & Consulting Alumnus
Meet Aritra Roy, MSc in Strategy, Organisation & Consulting Alumnus