MARAT MOLYBOGA
I appreciated that the programme is designed for industry professionals because of its flexibility and a strong focus on research that is on the edge of academia and industry.
Reading time :
8 Sep 2022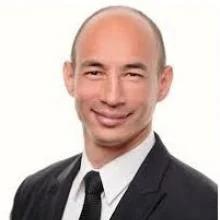 MARAT MOLYBOGA
EDHEC PhD (2019), CFA, Chief Risk Officer, Director of Research, Efficient Capital Management, USA
COULD YOU TELL US ABOUT YOUR BACKGROUND AND WHAT YOU ARE DOING TODAY? 
My academic background includes an MSc in Financial Mathematics from Moscow State University and an MBA from the University of Chicago with concentration in Finance, Economics and Strategic Management.  My professional experience covers around 20 years in quantitative portfolio management building trading strategies and customized portfolios of Commodity Trading Advisors.  In my role of the Chief Risk Officer and Director of Research at Efficient Capital Management, I am responsible for all areas of quantitative research and risk management.  I help shape strategic priorities of Efficient as a member of the Leadership team.  I am also an Adjunct Professor at the Illinois Institute of Technology Stuart School of Business.
WHY GO FOR DOCTORAL STUDIES AT THIS STAGE OF YOUR CAREER AND HOW DID YOU CHOOSE THIS PARTICULAR PROGRAMME?
Since I was a kid, I wanted to become a professor.  However, once I started working in the industry, my focus shifted to solving practical investment problems and I noticed a disconnect between academia and the industry.  I saw that many popular academic approaches failed miserably in the real world and common industry approaches were not rooted in theory.  I decided to pursue a PhD to contribute to closing that gap and the EDHEC PhD programme was uniquely suited to help me for two main reasons.  First, I appreciated that the programme is designed for industry professionals because of its flexibility and a strong focus on research that is on the edge of academia and industry.  Second, I was very impressed with the quality of full-time and affiliate faculty.  I was confident that they would help me reach my potential as a researcher.
HAVE THERE BEEN AHA MOMENTS DURING YOUR DOCTORAL STUDIES?
I would like to share a few examples.  Since my professors at Moscow State had disdain for Finance, I didn't connect mathematical concepts of risk-neutral probabilities and financial concepts of risk premia until I took Raman Uppal's Financial Economics class at EDHEC.  Another example is the importance of asking deeper questions and communicating very clearly that I learned from my advisor Laurent Calvet while I was working on my dissertation.
HAVE YOU FOUND BENEFITS IN INTERACTING WITH OTHER PROGRAMME PARTICIPANTS AND OF HAVING A MAJORITY OF PROFESSIONALS IN THE CLASS?
I feel very fortunate about my classmates having a lot of practical experience in other areas of Finance.  I can think of many instances where they shared examples from their own experiences that either supported or contradicted theoretical predictions.  Those conversations were great at highlighting gaps between academia and industry.  I have also really enjoyed following my classmates' research.  I often didn't know much about their research areas and found it fascinating and inspiring to see how hard they worked to expand the research frontier in their respective areas.  I appreciate the friendships we have built and plan to stay in touch with my classmates.
WHAT IS, ACCORDING TO YOU, THE MAIN CHALLENGE OF THE PROGRAMME?
I think it's important to acknowledge that the program requires a substantial time commitment, which is a huge challenge particularly since we have jobs, families, kids.  Several of my classmates changed jobs, got married and had kids while working on their degrees.  It was hard for me, my wife and my kids that I missed two of my kids' birthdays, several Spring breaks and couldn't join my family for vacations because I was taking classes or studying.  Of course, there are practical challenges of asking deeper research questions, writing papers, polishing introductions, doing empirical work, etc but taking time away from my family was probably the main challenge for me.
YOU HAVE SUCCESSFULLY DEFENDED YOUR THESIS EARLIER THIS YEAR; COULD YOU PLEASE INTRODUCE THE TOPIC AND EXPLAIN HOW THIS RESEARCH IS RELEVANT FOR YOUR ORGANISATION.
My thesis includes two papers that investigate return predictability across asset classes and agency issues associated with investment consultants.  The first paper shows that the basis between spot and futures contracts provides an explanation to the pervasive pattern of return predictability across asset classes highlighted by John Cochrane in his American Finance Association presidential address.  This research is relevant for my organization because we want to understand return drivers in the markets and select managers who capture those return drivers effectively.  The second paper covers career risk and other agency issues that are important to consider when working with intermediaries.