Master in Management, Global Economic Transformation & Technology - An international and case study-driven curriculum
Johannes Engelhardt, a German student on EDHEC's Master in Management (MiM) Global Economic Transformation & Technology (GETT) track shares his journey and the secret to his success in securing…
Reading time :
5 Jun 2019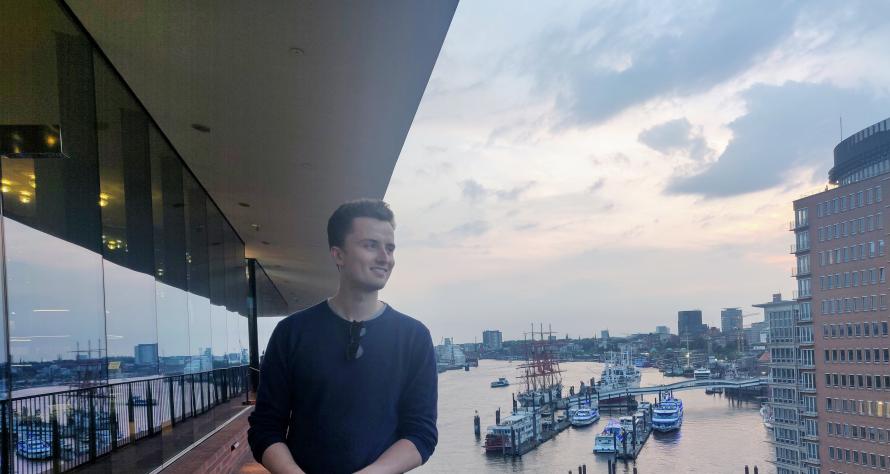 Johannes Engelhardt, a German student on EDHEC's Master in Management (MiM) Global Economic Transformation & Technology (GETT) track shares his journey and the secret to his success in securing internships at tech giants Amazon and Google.
WHAT WAS YOUR EDUCATION PRIOR TO STUDYING AT EDHEC?
I completed a Bachelor of Science degree in Business and Computer Science at the Technical University of Munich and spent an Erasmus Programme semester in Rome.
WHY DID YOU CHOOSE EDHEC AND GETT?
I had multiple key requirements for a master's programme: it had to be a business-oriented master's degree with a focus on innovation and technology that included international experience, at an excellent university with small classes and a case study-driven approach to learning.
GETT offered the most attractive mix, as it not only has an innovative curriculum with a focus on technology, but also allows me to study on three different continents at three prestigious schools.
HOW HAS YOUR JOURNEY BEEN TO DATE?
So far, I have spent one semester at EDHEC and one semester at the SKK Graduate School of Business in Seoul. I have enjoyed the case study-driven courses and the non-classroom activities, in particular, including an innovation expedition to the LUMA complex in Arles in the south of France, a career trip to London, company visits to Samsung and Hyundai in Korea and, of course, the Sunday football matches with my professors on a rooftop in the heart of Seoul!
I started my current internship year as a business analyst at Amazon in Paris. I'll finish it over the summer as an analytical consultant at Google in Hamburg before starting my final year at Berkeley.
WHAT ARE YOUR HOPES FOR YOUR FUTURE CAREER PATH?
I am hoping to find a role as a project manager in a tech company. Further down the road, I want to start my own company. I feel that my academic and professional background put me in an excellent position to achieve those goals. In the short run, I am really excited about the year at Berkeley and the classes there, our collaboration with the École 42 computer programming school, and the people and ideas I will encounter in Silicon Valley.
DO YOU HAVE ANY ADVICE FOR FUTURE STUDENTS THINKING ABOUT CHOOSING GETT?
Embrace the diversity and immerse yourself in the culture of the three different countries you are about to discover. Avail of every opportunity to get out of your comfort zone, try to discover and learn something new every day during your journey around the world and, hopefully, make an impact!
Be sure to make good use of EDHEC's Career Centre; they do outstanding work. I found my internship at Amazon after visiting the company's headquarters in London during our career trip and had my first interview with a recruiter on campus at EDHEC.