Meet an Alumna: aim for the best
Eni Kodra graduated from the EDHEC Master's in Management-Finance in 2021. Former president of EDHEC Student Finance Club, she now works as an Analyst at Morgan Stanley London. What was your…
Reading time :
24 May 2022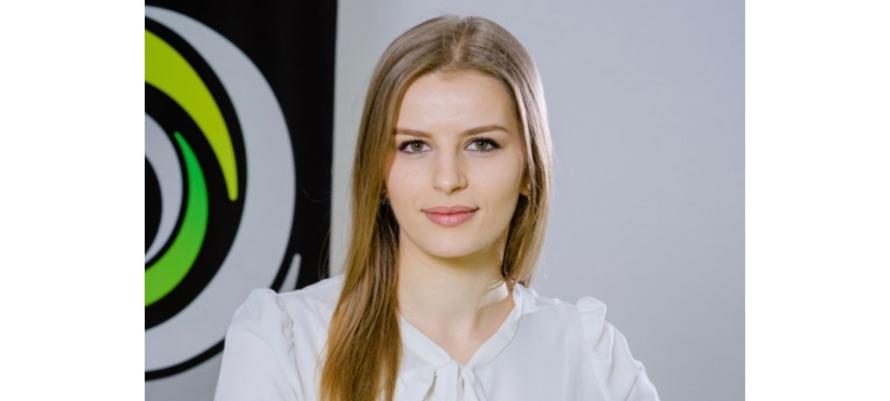 Eni Kodra graduated from the EDHEC Master's in Management-Finance in 2021. Former president of EDHEC Student Finance Club, she now works as an Analyst at Morgan Stanley London.
What was your background before you joined EDHEC Business School?
Before deciding to study at EDHEC Business School, I was working as a Business Consultant at Deloitte. Academically, I studied for my Bachelor's in Economics at the University of Warwick in the United Kingdom.
Why did you choose its Finance program?
I had heard about the Grande École programs offered in France, as well as how highly they are (and EDHEC is) ranked in the international domain, and I decided that such a program would be the best choice for my potential future career switch to a Banking role.  
What are the main highlights of the program?
Unfortunately, I studied through Covid-19, and it was naturally impossible to get the full academic and extracurricular experience one would expect. But I can still say that I got the most out of it.
From a personal point of view, I have made lifelong friends while at EDHEC (as well as now as an Alumna), with which I share many fond memories.
From an academic viewpoint, aside from the two years at EDHEC, I was lucky to participate in the summer graduate exchange with Columbia University in New York, which was a pleasant addition to my experience.
Lastly, professionally, I was able to get the job I aspired for and fulfill the purpose of why I chose to do my Master's Degree. 
What was your favorite class?
Tough question, but I would have to highlight Introduction to Fixed Income, Portfolio Construction Theory, and Financial Analysis and Reporting.
Your favorite professor?
Arnt Verriest and Hamid Boustanifar are the definitions of being passionate about the subject they teach and their job.
You chose the MSc in Corporate Finance & Banking for your Master 2. How did it prepare you for your role as an Analyst at Morgan Stanley London?
The subjects of the curriculum are tailored to give a holistic view of the function of Finance, and its specificities. The master helped me by providing the knowledge and foundations of finance, banking, and other financial domains. Nonetheless, my role at Morgan Stanley is not something you can learn through academic books, but rather something you learn on the job. I still have a steep learning curve ahead of me.  
What can you tell us about your role?
I did my off-cycle internship in Global Capital Markets at Morgan Stanley and subsequently got an offer in the Deleveraging and Lending Group. I currently sit at a desk that bridges GCM and Sales and Trading. Among other things, it involves having exposure to different asset classes, issuing new securities, pricing, and liaising with investors.
How decisive were your internships in choosing your career path?
I skipped the gap year because I had had previous work experience. Nonetheless, the off-cycle internship I did for 5 months after my studies were what allowed me to show my interpersonal and intrapersonal skills and be offered a job.
What advice would you give to recent graduates, starting their careers?
Be goal-oriented. Work hard. Explore and take opportunities. But, do not forget to enjoy the ride! Best of luck!  
Your best memory of EDHEC will remain...
The summer I spent in New York.