Meet an Alumnus: prepared for a managerial role
Laurent Benichou joined VeryChic, AccorHotels group's online travel agency as Area Manager. He shares how EDHEC's MSc in Management & Leadership helped him gain the necessary skills to become an…
Reading time :
18 Jan 2022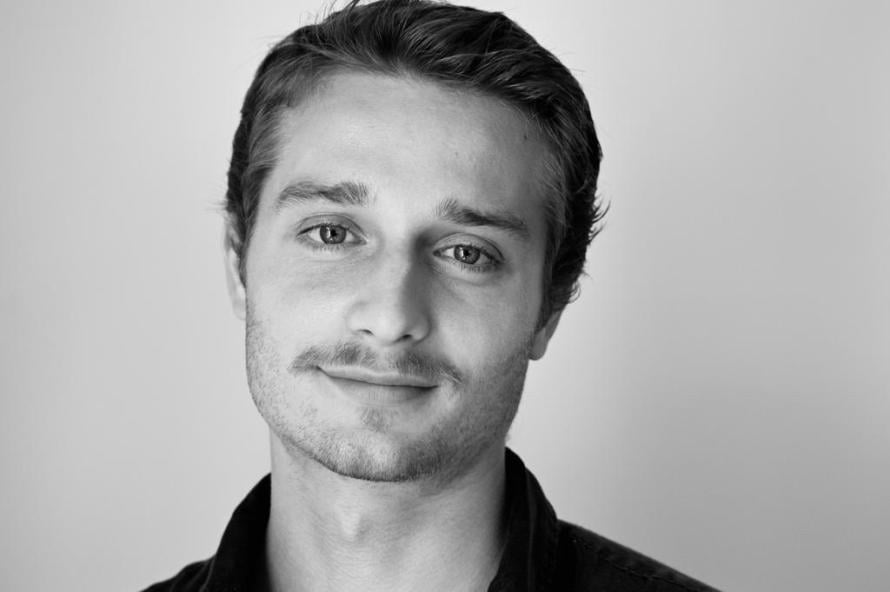 Laurent Benichou joined VeryChic, AccorHotels group's online travel agency as Area Manager. He shares how EDHEC's MSc in Management & Leadership helped him gain the necessary skills to become an effective manager.
You choose to join EDHEC's MSc in Management & Leadership in 2018 after graduating from Vatel Belgium, an international hospitality school. What did you hope to achieve by joining EDHEC's specialised MSc?
By joining EDHEC's MSc in Management & Leadership, I hoped to achieve a global understanding of business, which is exactly what I got. Having had a very specific education in hospitality management, I wanted another educational experience that would allow me to further understand global economics, marketing, finance, and other hard skills. The main tipping point upon choosing this MSc nonetheless was the focus on leadership and "sense-making" that Dr. Peter Daly has made a staple of this MSc. I sought a greater understanding of interculturality in management and a clear outlook of what qualities and tasks a 21st century, an international leader needs to succeed, and this is exactly what I achieved.
What work experience did you have before joining EDHEC Business School?
Before joining EDHEC Business School, my experiences were in hospitality and mainly operational work. My previous school made us discover each department of a hotel to understand the business from the bottom up and to be able to comprehend the different challenges each section of this complex business has to offer. I arrived at EDHEC with about 6 different work experiences all from different hotels (from stewarding to front office, kitchen to barman, all operational jobs of the industry). This operational experience in the tourism sector really helps me on a daily basis at VeryChic to understand the challenges and realities my hotel partners face every day.
You are leading an international career and are Area Manager at VeryChic, AccorHotels group in Barcelona, Spain. Can you tell us about your missions?
First, I would mention my portfolio elaboration for the area. I identify eligible hotels, chains, partners, and products that fit with VeryChic's positioning, and I go through the onboarding process with them. I oversee operations mainly for Greece, Portugal, and France at VeryChic. I manage these key accounts and perform commercial follow-ups. I also maintain and develop relationships with existing partners. My mission implies a lot of business travel, including attending tourism-related fairs and events (like the ones in London, Berlin, and Barcelona).
My job also includes a lot of negotiating. I negotiate the conditions of flash sales, including rates, inventories, added values, implementation time and annual planning of the products published on the area. Some of my daily tasks also consist of benchmarking and monitoring competitive intelligence, I establish good practices by studying competitors' offers to follow new trends (destination, products, etc.). This process helps the decision-making and secures a strong market position for VeryChic.
Furthermore, as the ultimate goal of any sales department is to optimise sales, a big part of my time is devoted to sales analysis and optimisation, monitoring performance, analysing KPI's, planning my offers, and optimising each sale on strategic destinations.
Very Chic, being an online travel agency, means that most sales and interactions with our clients are digital. A strong marketing team assists the sales department to market, push and monitor our products. We will work hand in hand with them to share product performance, website traffic, and behavioral patterns.
What are the skills that you gained in this MSc that help you in your missions?
This MSc helped me gain the organisational and emotional skills to do my job each day. With my tourism and operational background, I needed an MSc like the MSc in Management & Leadership to equip me with the strategical and managerial thought process to achieve the previously listed missions.
From a hard skills perspective,  I would say that the Data Analytics and Digital Innovation modules are the ones that I personally use the most for my missions at VeryChic. From a soft skills perspective, the sense-making and Reflexive Manager Program has helped to navigate the different business units involved in my missions, and to better coordinate the different tasks and people.
What advice would you give someone who is thinking about applying for the program?
To be yourself, I think one of the success factors in this school is the focus on soft skills and the blending of cultures and personalities, come as you are and you will for sure fit in perfectly.
To apply to this program, you should have a global interest in management (whatever background or field you wish to apply it to) and to have a sharp interest in soft skills and a reflexive vision of business, which I believe to be key for many young business graduates.
Learn more about EDHEC's MSc in Management & Leadership