Master
|
Alumni
CSR
Programmes
Student Life
Meet an alumnus: ready to make a positive impact on the environment and our society
Leonardo Levisse graduated from EDHEC's MSc in Global & Sustainable Business in 2022. He now works as Sustainability Strategy Analyst at Accenture. He shares with us his EDHEC experience and how it influenced his career.  
Reading time :
17 Nov 2022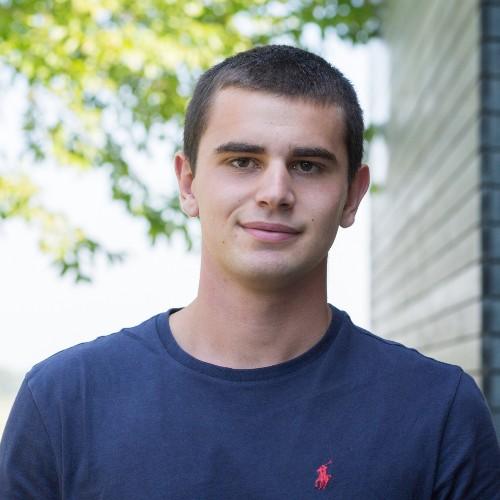 Why France?
I am half-French and half-Italian, but I always lived in Italy. Studying at EDHEC was therefore a unique opportunity for me to live and experience the other side of my roots, in such a great country of which I am proud to be a citizen, and at the same time attend such a prestigious business school.
What are the main highlights of this academic experience?
I still cannot believe how much this experience helped me grow both as a student and as a person. I found myself in an environment with a stimulating atmosphere. I was able to improve my personal skills constantly. How? Thanks to the opportunity to attend innovative and stimulating classes, to be side by side and interact with inspiring people all the time, from professors to classmates. The latter ones have become amazing friends!
What inspired you the most?
What inspired me the most was the way the professors taught. They were able to mix great professionalism when explaining the content of the courses, and at the same time maintaining a high focus on the human aspects, which gave the students the feeling of always being supported.
Did you take advantage of EDHEC career services?
EDHEC Career Services gave me many tips and efficient guidelines to prepare for job applications and interviews.
You are a Sustainability Strategy Analyst at Accenture (Italy). What are your missions?
My missions as an Analyst are to work on strategic projects, with the aim of improving and implementing sustainability inside companies, taking advantage of new digital technologies as a key enabler of sustainability.
The MSc in Global & Sustainable Business prepared me for this role by giving me an in-depth understanding of sustainable business, as we attended courses that explained how to implement sustainability across the different steps of the value chain. Moreover, the hands-on approach of the MSc allowed my colleagues and me to dive into the topics by taking part on many group and individual projects, including the Master Project.
The school's motto is "make an impact". How do you plan to make yours?
I am planning to make an impact by participating in projects aimed to bring value to companies by implementing new ways of doing business that impact positively our environment and our society.
Three words to sum up your EDHEC experience.
Enjoyed the journey.
To conclude, why do you think future students should be interested in our MSc in Global & Sustainable Business?
Because I think that sustainable development is an extremely challenging and fascinating domain, which is becoming a key driver of companies' competitive advantage and at the same time, making significant impact for our planet and society, which mixed with EDHEC atmosphere and excellence, can bring an incredibly stimulating journey and a bright future!