Meet a student: a dedicated connoisseur of luxury
Mansha Jain joined EDHEC's MSc in Marketing Management in 2022. She had one aim in mind: to reach her goal of working in the luxury industry. During this academic year, Mansha became a Unesco and Women@Dior ambassador. She will soon be interning at Christian Dior, Paris. With a lot of playfulness, Mansha shares her experience at EDHEC.  
Reading time :
16 May 2023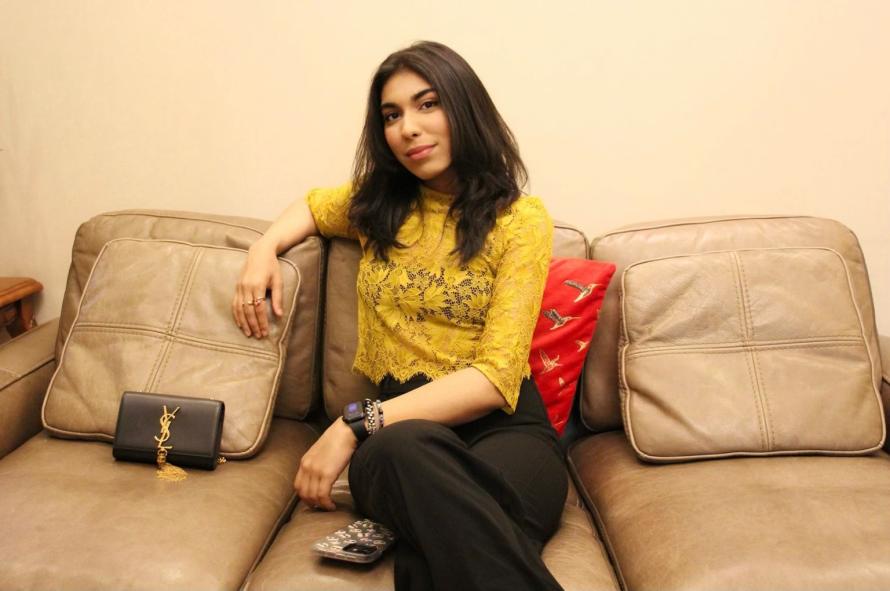 What inspired you to pursue an MSc in Marketing Management with a Luxury & Fashion Concentration?
I've always been a bit of a fashionista, ever since I was a little kid and used to put on my mom's high heels, designer bag, high jewellery and strut around the house, read all Vogue magazines, and always attend fashion shows. And as I grew older, I did the Inside LVMH certificate, Management of Fashion and Luxury Companies, at Università Bocconi, I realised that there was a whole industry behind all of those fabulous clothes and accessories—an industry that was all about excellence, craftsmanship, and storytelling.
I've been inspired by the way that fashion can be a form of self-expression and how luxury goods can evoke a sense of elegance and sophistication. At the same time, I've been amazed by their constant, groundbreaking marketing campaign. And I wanted to be a part of that—to learn from the best and contribute to the industry in my own way.
When I learned about this MSc programme, I knew it was the perfect fit for me. It combines my love of fashion and luxury with my interest in marketing and branding. Plus, it's a chance to study in one of the most stylish cities in the world—who could say no to that? I'm excited to learn from the experts in the field and to be a part of a community of =like-minded individuals who are passionate about creativity, innovation, and impact.
Ultimately, I believe that the fashion and luxury industries have the potential to make a positive difference in the world by promoting sustainability, diversity, and inclusivity and by celebrating the unique beauty of individuals from all walks of life. And I hope that my education in marketing will equip me with the tools and insights to help make that vision a reality.
Did you receive a scholarship? 
Well, let's just say that my charm and good looks didn't quite cut it this time! But in all seriousness, I did receive an Academic Excellence and French Scholarship. I like to think of it as a reward for all those late nights studying and all the times I resisted the temptation to binge-watch Netflix instead, and worked on the GMAT.
Was it easy to settle in France?
Well, I hate to burst your bubble, but I'm not actually Emily from Emily in Paris! But I will say that I've definitely had a few "Emily moments" since arriving in France. Settling in France was a bit of a challenge at first. The language barrier was definitely a hurdle, but I've been working hard to improve my French skills, and I've been lucky to meet some really friendly and helpful locals who have made the transition much smoother.
Overall, though, I'm really loving my time in France, and I feel like I'm learning a lot about the culture and the language. And who knows maybe one day I'll have my own fabulous job in the luxury industry.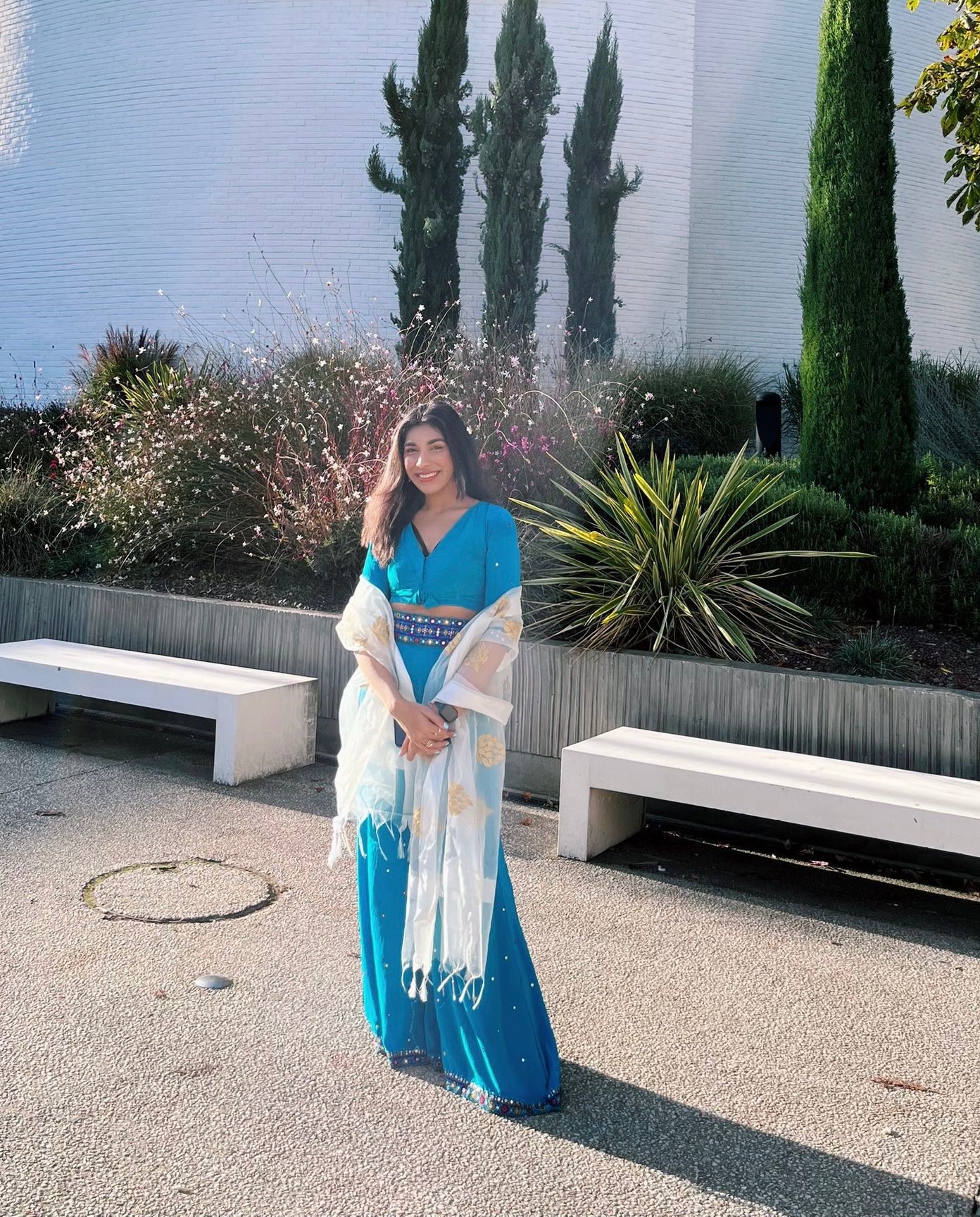 You are a Unesco and Women@Dior ambassador. What does it involve?  
As a Unesco and Women@Dior ambassador, I have the privilege of working with two organisations that are doing incredible work to promote culture, education, and gender equality around the world.
As a Women@Dior ambassador, I have the privilege of representing a brand that is not only a symbol of luxury and elegance but also a champion of women's empowerment. Through this role, I have the opportunity to participate in various initiatives that promote gender equality, support women's leadership, and provide mentorship and support to young women who are pursuing careers in fashion and related industries. This has been an incredible opportunity to use fashion as a vehicle for social change and to be a part of a movement that is working to break down barriers and create a more inclusive and equitable world.
Overall, I feel incredibly fortunate to be able to use my platform as a Unesco and Women@Dior ambassador to make a positive impact in the world and to promote values that are important to me: creativity, diversity, and empowerment.
As a luxury enthusiast, what skills do you think are essential for an international student?
As a luxury enthusiast and international student, I believe that developing a combination of personal and professional skills can lead to a successful and enriching experience abroad. It's important to cultivate a sense of adaptability, resilience, and a willingness to learn and explore new things.
Having an eye for detail and an appreciation for quality can also help one connect with the local culture and deepen their understanding of the world. Effective communication skills are also crucial for building relationships and achieving success in both academic and professional settings.
By developing these skills, international students can create a strong foundation for personal growth and professional success.
My personal tip: I believe that my essential skills include being able to identify a fake designer handbag from a mile away, always having a perfectly curated Instagram feed, and being able to walk in heels on cobblestone streets without falling (most of the time, at least!).
How did you achieve an internship position at Christian Dior in Paris?
Achieving an internship position at Christian Dior in Paris was a dream come true for me, and it took a lot of hard work, determination, and persistence.
I started by researching the company and their values, and then I applied online and submitted a strong resumé and cover letter that highlighted my passion for the fashion industry and my relevant experience. 
After applying on the career site, I contacted the manager and showcased my motivation for the position, and she forwarded my resume to HR, which really helped with my application.
During the interview process, I demonstrated my commitment to excellence, my willingness to learn and grow, and my ability to work well in a team. I also made sure to network and build relationships within the industry, which helped me stand out as a strong candidate. EDHEC Career Centre helped me a lot with interview preparation, which gave me confidence to ace the manager interview.
Overall, achieving an internship position at Christian Dior in Paris required a combination of preparation, determination, and a willingness to take risks and put myself out there. But the experience was incredibly rewarding, and I feel proud of what I accomplished and the lessons I learned along the way. I hope to have a great experience.
Did you seize the opportunity to learn French, and how important is it in the luxury industry?
Well, let's just say that my French skills were about as good as a croissant without any butter before going to France. But I quickly realised how important it was to learn the language if I wanted to be taken seriously and connect with people around the world.
I took French classes before going to France and had classes at the university as well. Learning a new language is never easy, but I found that immersing myself in the language and culture was the best way to improve my skills. I concentrated in classes, practised with native speakers, and even watched French movies and TV shows to improve my comprehension and vocabulary.
Well, I figured that if I was going to work in the luxury industry, I couldn't just say "oui, oui" and hope for the best. Being able to speak French is incredibly important in the luxury field, as it allows you to connect with clients and colleagues from around the world and understand the nuances of French culture and style.
You had offers from several renowned companies at the beginning of the year but got your dream job in May, so how did you stay persistent and motivated throughout?
I have made a vision board of all the things I want, and every time I feel like giving up, I just stare at my vision board and remind myself of all the things I would miss out on if I didn't keep going.
I stayed persistent and motivated by reminding myself of my ultimate goal - to work in the luxury industry and to contribute my skills and passion to a company that aligned with my values. I knew that I had a lot to offer, and that the right opportunity would present itself if I stayed committed and focused. Even though it was difficult to turn down other offers, I trusted my gut and held out for the job that felt like the perfect fit. I also stayed motivated by networking, continuing to build my skills, and staying up-to-date on industry trends. 
Ultimately, my persistence paid off, and I landed my dream house and job. 
How were your 9 months in Lille?
Well, let's just say that my 9 months in Lille were a wild ride! Between trying to navigate the language barrier and attempting to survive the cold and rainy weather, I definitely had my fair share of challenges. But overall, I had a great time exploring the city's charming streets and cozy cafes, vibrant nightlife, and making some unforgettable memories with my fellow international students. And let's not forget about the delicious French desserts—those definitely made the whole experience worth it!
Can you sum up your EDHEC experience in 3 words?
Sure, I can sum up my EDHEC experience in three words: coffee, deadlines, and baguettes. Just kidding!
But seriously, it was more transformative, empowering, and unforgettable.