Meet a student: "EDHEC's Master in Management-Finance matches all my aspirations"
Minmin Tong joined EDHEC's Master in Management-Finance in 2020. The program has already provided her with the knowledge but also the work experience she was looking for when choosing her school. In this interview, she shares her insights.
Reading time :
22 Mar 2022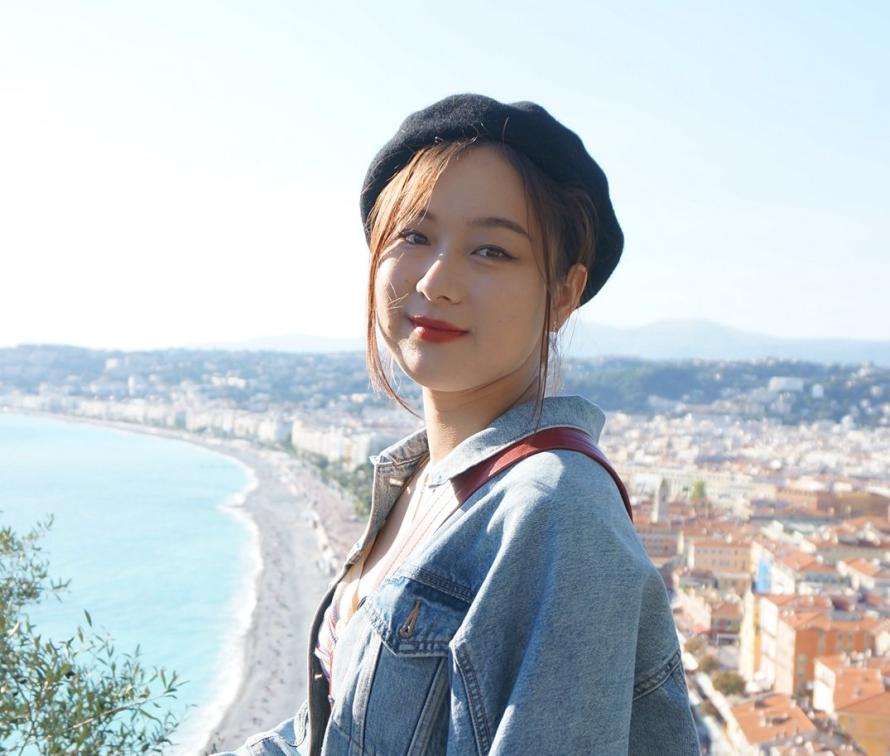 You joined EDHEC's Master in Management-Finance in 2020. Why did you decide to study at EDHEC Business School?
A Sino-French Program during my bachelor's studies allowed me to learn French intensely while sacrificing my time focusing on my major studies in Finance. In my third year of studies, when I felt confused about my career path, the Grande École program at EDHEC grabbed my attention. The three-year program including foundation courses in Finance, in-depth specialisation in Master 2, and a full year of professional development experience to access the real financial world matched all my aspirations about my further studies: financial knowledge consolidation, working opportunities in other countries, French improvement…
Apart from the academic aspect, I was abstracted by the location of the Master in Finance Program – Nice, a picturesque castle city in France, with sunshine. Tired of fast-speed life without leisure time to experience life, I had a burning desire to get rid of everyday useless anxiety about who I will be and what I will do in the future. EDHEC could be a good turning point to change my current life and get in trim to the next step. 
Did you receive a scholarship?
Yes. I was granted EDHEC Excellence Scholarship.
You are in a professional immersion year? Where are you working? What are your missions?
Yes. My foundation year's studies in Finance ignited my interest in different financial instruments. It is highly rewarding to think from a strategic perspective for optimized investment to respond to dynamic market changes and fulfill the investment goals in terms of return and risk. To hone my professional skills in this sector, I have opened the first chapter with BNP Paribas Wealth Management as an Internal Consultant Intern, enabling me to understand various financial products from an investment perspective. Through full engagement as an intern in the GMO Structured Products Team at Natixis, I gained in-depth knowledge in specified products, from pre-trade hedging strategies to accurate post-trade calculations.
My principal work involves calculating and determining events such as coupons, calls, and payoffs during the post-trade lifecycle for all the structured notes (EMTN, Autocall, Phoenix Memory, Athena, Volatility Target, etc.) and fixed-income products issued by Natixis and other financial institutions; establishing calculation models for new issuances with full attention to products characteristics to guarantee further simplified and accurate calculation and responding to daily requests from Paying Agent, Clearers, Sales, Traders and Legal team, including products valuation, Final Term validation, and trigger events confirmation
What are your career aspirations?
I aspire to become a portfolio manager with my full passion for different investment strategies and curiosity about the dynamic capital market. This position will enable me to apply comprehensively qualitative and quantitative methods to conduct research on different asset allocations and realize optimized portfolio returns with efficient risk control. I am still working hard to hone my skills during my studies at EDHEC and my current professional experience.
What aspects of the MiM program have you enjoyed the most so far? Your favorite class? Professor? And why?
Firstly, I achieved a considerable improvement in financial knowledge. The profundity of the learning is achieved with breathtaking lightness thanks to our professors with excellent academic backgrounds. The courses were taught in a combination of theoretical terms and relative actual cases to better understand and relevance to the real financial world. I can still remember that our professor of Introduction to Fixed Income required us to read three articles on Financial Times and listen to other classmates' insights on those topics in the first 30 minutes of her each course. I was gradually getting into the habit of reading the news and sharing my ideas with my friends. 
In addition, EDHEC attached importance to guaranteeing our learning experience while taking necessary Sanitary actions during the pandemic. Our school mandates mask-wearing and distance restrictions for the sake of preventing the spread of COVID-19 and implements the hybrid teaching method with virtual and physical courses to ensure effective interaction with professors. In this regard, we feel much comfort during this crisis.
Last but not least, EDHEC pays much attention to prospering our professional development. The Career Centre provides dedicated support for us in career development. They usually organize webinars with some tips for securing career opportunities. Career fairs are organised regularly to give us a platform to network with recruiters from renowned international companies. Our career advisors are available for personalized meetings to guide us on CV and cover letter composition and interview mock.
Do you know which Master of Science you will join for the last year of your Master's?
I have applied for MSc in Financial Engineering Program. This program has demonstrated significant success, as one of the top tiers in Finance master programs worldwide to provide business-relevant education for high potential students who seek top-level positions within the leading global financial institutions. Apart from that, I have a burning desire to explore my full potential for a future position in the Investment and Asset Management industry from your tailored courses such as Investment Solutions, Data Science for Finance, and Quantitative Tools and Methods. Last but not least, I would have precious opportunities to exchange with outstanding classmates with multi-profiles and then gain a global vision from their previous experiences and their considerable insights in this field.
What has been the greatest opportunity you have had at EDHEC?
I was so honored to become a student ambassador at EDHEC. This role is responsible for answering potential students' questions and sharing experience on webinars, which enables me to look back on my experience at EDHEC: How I made such significant progress on financial knowledge during my one-year study, how I managed to find an internship in those famous groups in France, how I move out of my comfort zone to make friends with other classmates with diverse cultural background… Experience sharing is so agreeable that I never feel tired to answer similar questions. Instead, I can answer questions in different aspects and get more comprehensive progressively. It is remarkable to help future talents get a clear vision of life at EDHEC and figure out that EDHEC is a perfect match for their expectations. In addition, I also got enormous help from Student Ambassadors during my application to the Master's program. They are patient in answering my questions about tips to polish cover letters, the structure of the courses for each year in the Master in Management-Finance program, and the must-to-do before going to France. I turn to contribute to our school branding and relay the enthusiasm to more potential students.
How have you benefited from the EDHEC's Alumni network?
I got insightful opinions and valuable advice from both academic and professional perspectives from our Alumni in actively contacting them on LinkedIn, our own alumni website, and our physical presence. Also, I managed to get interview opportunities after several attempts to pitch myself. Our alumni are enthusiastic to answer our questions, and I benefit greatly from their help.
What advice would you give someone who is thinking about applying for the program?
EDHEC is seeking potential students with excellent academic performance and soft skills such as interpersonal communication, team spirit, and time management. I strongly suggest those eager to apply for EDHEC participate in diverse extracurricular activities to improve those skills. Each experience deserves a detailed mention in the motivation letter, which is an intelligent way to grab admission officers' attention.
Your EDHEC experience in 3 words.
Rewarding, practical, and… sunny!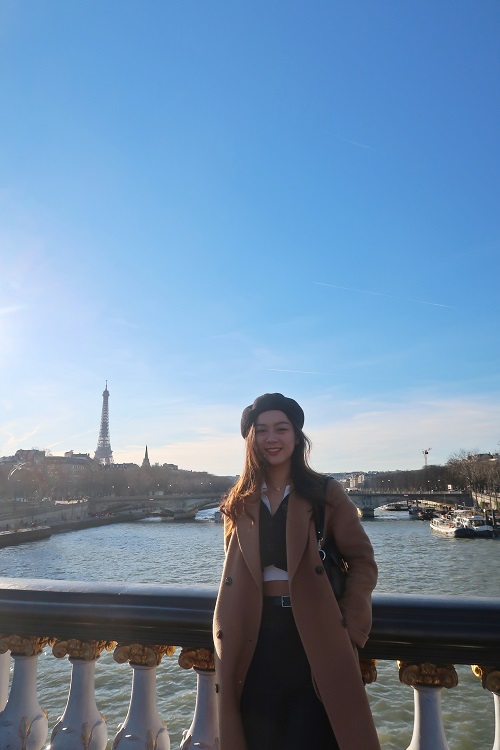 Discover the Master in Management in Finance