Meet a student: Future Chinese Alumni High Impact Scholarship grantee
Suyang Kong joined EDHEC's Master of Science in Corporate Finance & Banking in 2022 and won the newly launched "Future Chinese Alumni High Impact Scholarship". He shares his EDHEC student experience with us.
Reading time :
26 May 2023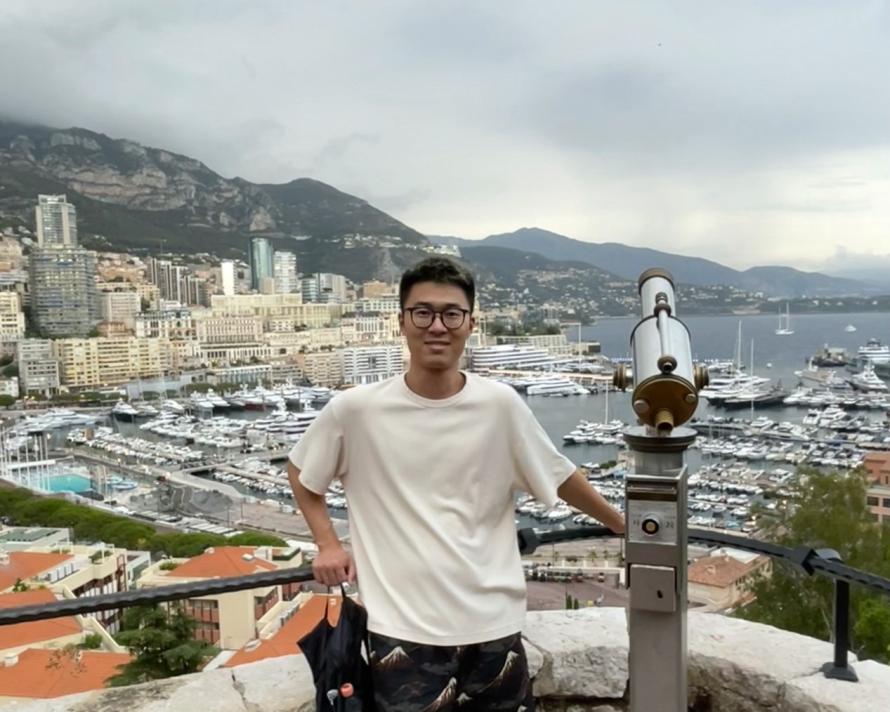 What was your undergraduate major before attending EDHEC?
Before studying at EDHEC, I studied International Economics and Trade.
Can you briefly talk about why you chose to join EDHEC and your current master's programme?
I learned about the French education system and the Grand École system from the cooperative project between my Chinese undergraduate school and the Metz Engineering School. After switching from mechanical engineering to trade studies, I turned my attention to the French Business Schools. The finance courses I studied during my undergraduate period made me want to study Finance at the master's level, adding more skills and knowledge to support my career planning. EDHEC is a very good choice in my target list.
Regarding the choice of MSc in Corporate Finance & Banking, I made a careful decision after carefully reviewing the course content and training objectives. Corporate finance is what attracts me the most.
How did you hear about the EDHEC China Alumni Scholarship?
I only learned about it after I received the webinar email from EDHEC about the scholarship after I got the offer.
Is the process of applying for this scholarship complicated?
It is not complicated. Although the scholarship was awarded in the first year, I did not encounter procedural obstacles during the application process. As far as the application process is concerned, it is similar to the process of applying for EDHEC programmes, and it is completed on the same interview platform.
How has this scholarship helped you?
The obvious help is the reduction of tuition fees. In addition, what makes me feel more meaningful is the recognition from EDHEC and the Chinese Alumni community. With this scholarship, I became a student ambassador, and I have the opportunity to build a more cohesive alumni circle with other ambassadors to promote the school's reputation, and to contribute to the development of EDHEC's alumni association in China. It is an honour.
How and what is taught in your master's programme?
The teaching methods vary depending on the professor's style, but the unified feature is that Case Study runs through all courses. In addition, the Career Centre provides a lot of ways to improve personal development. Regarding the teaching content, the content taught in the course is highly practical and challenging.
Have you communicated with faculty and staff? What did you guys talk about?
I have exchanged with ISO about the life of international students in France, and discussed with HUB on course adjustments, etc., the faculty and staff are very enthusiastic and efficient in communication.
Did you get to know students from different countries through classroom interaction and other activities?
Yes, on Welcome Day and classroom interaction (including group work) are very common ways to meet students from different countries.
What is your impression of the Nice campus?
Although the Nice campus is small, it has almost everything needed for life and study. The school's architectural structure and hardware facilities have created a convenient, efficient, and relaxing environment for studying and living in it.
Do you feel comfortable with living and studying in France?
In terms of life, it is very comfortable in Nice, and I have no difficulty in integrating into the city. In terms of learning, I am in the MSc programme. For some advanced courses of M2, I feel that my knowledge base is not strong enough. Therefore, personally, I highly recommend the training mode of the Grande École programme.
What plans and intentions do you have for the future?
After completing the MSc academic year, I plan to do an internship in Europe, and try to start my career at an investment bank.
Do you have any advice for students who want to apply for your programme?
Before applying, talk to senior students in school to find the most suitable programme for you. After making the decision, you will study the admission requirements of EDHEC for this programme, improve on your weak points, and highlight your strong points.