Meet a student: the power of EDHEC's Alumni network
Junjie Feng joined EDHEC's Master in Management-Business Management in 2019. He will graduate in 2022. Junjie reflects upon his academic and professional experiences. You joined EDHEC's Master in…
Reading time :
25 Jan 2022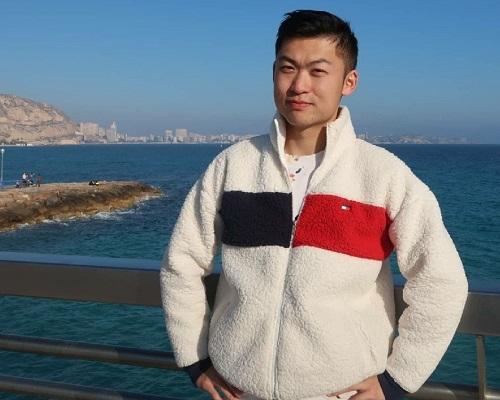 Junjie Feng joined EDHEC's Master in Management-Business Management in 2019. He will graduate in 2022. Junjie reflects upon his academic and professional experiences.   
You joined EDHEC's Master in Management-Business Management in 2019. Why did you decide to study in a French Business School?
I was preparing my wine tasting competition in Bordeaux, when I got the idea that  I could pursue my studies in France, in a new domain. I studied English and Literature then and made up my mind to transfer to business studies.
Did you receive a scholarship?
I received the foundation scholarship. I'm grateful for it as my efforts for preparation paid back and EDHEC obviously appreciated my work.
You are in the final year of the EDHEC Master in Management-Business Management. What Master 2 did you choose? What are your career aspirations?
I chose Marketing Management. Within this program, there are several courses that would meet my needs such as brand and communication, sales management, etc. I would position myself more in positions like business development and sales in the entertainment industry and I would sharpen my skills for that.  
What aspects of the Master's in Management program do you enjoy the most? Your favorite class? Professor? And why?
I would say some hands-on assignments such as those in project management gave me opportunities to explore the possibilities with my teammates. My favorite class would be Strategy in Master1 with Pr Mohamed Benmerikhi who gave us insightful case studies and impressed me so well with his knowledge and judgments.
What has been the greatest opportunity you have had at EDHEC so far?
The EDHEC alumni event in China that was held at Shanghai French ambassador residence in May called Les Trois Lilloises. I was so lucky to merge in this socializing event and to network with several outstanding businessmen there.
What can you tell us about your professional immersion year?
This professional immersion year has not been easy due to Covid's long-lasting impact and with my effort and education in EDHEC, I managed to find my internship in the business development department of Jaguar & Land Rover. This position requires both accounting basics and communication skills in English. Skills that I learned at EDHEC. I guarantee that so much knowledge learned in school has been put into use this year.
How have you benefited from the EDHEC's Alumni network?
Following the previous question, I extended my circle and gathered vital industry insights in events such as the one in Shanghai. There are unlimited opportunities requiring motivation and dares to leverage for us who are going to graduate soon.
What advice would you give someone who is thinking about applying for the program?
First, if you can reach the level of C1 French, it would be easier, but more importantly, never stop learning. Second, be ready for all changes that may come, considering this is a three-year program anyway…
Your EDHEC experience in 3 words.
Challenging, compelling, incomparable.