Meet the Sustainability-Focussed Club Making an Impact
Meet the Social Impact Club Together they formed a new club on EDHEC's Nice campus: the Social Impact Club. This student-led organisation was originally created with the intention to highlight social…
Reading time :
5 Feb 2020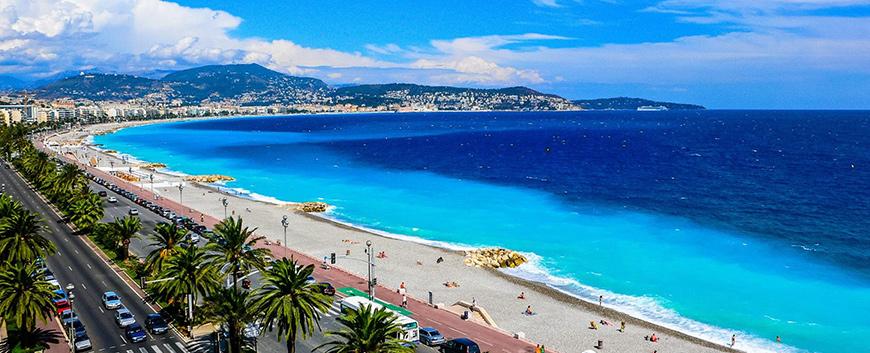 Meet the Social Impact Club
Together they formed a new club on EDHEC's Nice campus: the Social Impact Club. This student-led organisation was originally created with the intention to highlight social issues and make society more livable for all, but it recently recentered its focus on promoting and advancing sustainable and ethical business.
"Sustainability is an issue for now, leading into the future. While we are already seeing the impact of climate change, the toll will be felt more acutely in the next 50 years," said Laura Clarke, President of the Social Impact Club and current Global MBA student.
She is passionate about sustainability because she has felt the impacts of climate change directly, growing up on a farm devastated by drought and later volunteering in the emergency response team after Hurricane Maria swept through the Caribbean.
"These two events, though so different, have encouraged me to be more than a bystander," Laura said. "As someone who is privileged with that education, I feel that it's my duty to share that knowledge, and consider ways to implement change."
The New Club is Gaining Traction
The club is just over one year old but it's already making an impact on campus. It has grown to over 20 members and now welcomes students from all of EDHEC's programmes. They host a club meeting every few weeks that often becomes an incubator session for design thinking and brainstorming dedicated to working on the club's initiatives.
"At EDHEC, we're receiving the tools to enhance and cultivate more sustainable ways of living and doing business," said Laura. "The Social Impact Club provides this outlet."
The Social Impact Club's current initiative is to implement more sustainable improvements on EDHEC's Nice campus. Currently, they're exploring the feasibility of installing solar panels by aggregating data on how EDHEC consumes energy and researching regulations and restrictions to prove the reality of the plan. 
Solar energy is a large interest in The Social Impact Club. In the fall of 2019, they collaborated with the Solar Economic Club, a London-based, global organisation to open a university chapter at EDHEC. This accreditation helps them focus on solar initiatives and gives them additional resources to take action. 
Promoting a Sustainable Difference
"We have to act consciously," says Amitav Nanda, a Global MBA student and past club president. "It's our responsibility to give EDHEC an actionable plan." He believes that the club has powerful potential because it's turning sustainable ideas into real business plans.
During his time as president, Amitav was adamant on structuring the newly founded club's framework to be as productive and effective as possible. They used the United Nation's #Envision2030 plan as a foundation to base the club's ideology. These 17 sustainable development goals serve as continued inspiration for the club moving forward.
As the current President, Laura has big plans for the club's future. She explained that although the club is still in its infancy, she plans to build on the work of former MBA students by "expanding the membership base, and cultivating stronger networks with business professionals who can share best practice in sustainability."
"We are consistently looking at ways to provide students with greater exposure to sustainable business practices," said Laura. "We hope that in 2020, we will be able to facilitate more student projects that relate directly to sustainability or have a more measurable social impact. A business plan developing a solar panel project is just the beginning."
Looking to the Future
Long term, the club hopes to work directly with local French companies and get those interested in sustainability to partner with EDHEC. As part of the Global MBA programme, participants can choose to do an 8-week consulting project to work with companies involved with the university. The Social Impact Club wants to attract more sustainable-focussed projects as future options for incoming classes.
"People should be aware of these [sustainable] issues and that's where the club comes into play," Amitav says. "We're trying to raise awareness among students. If they act, the sky is the limit for EDHEC."
Keep an eye out around the EDHEC campus in Nice for the Social Impact Club. In October 2019, they helped organise and planned activities at the MBA Refresher Event focused around sustainability. With big plans for a greener future, this club is off to a great start making an impact for us all.
Stay updated with the Social Impact Club and sign up for their monthly newsletter about upcoming events, industry interviews, and current news. To get involved, contact Laura at [email protected].
There are many EDHEC student clubs and organisations to cater to all interests. Visit the EDHEC website to learn more about student life and opportunities on campus. 
______
Read the related articles:
"The future of sustainability: an EDHEC Global MBA business trip"
"Facing The Business of Climate Change A deeper look into EDHEC's MBA Refresher Event"
______