Michel Philippart named Programme Director of EDHEC's MSc in Strategy Consulting & Digital Transformation
What kind of student were you? Before starting my MBA, I wasn't a very good student at all. I did sufficiently well to pass and get ahead. I wasn't aiming to be No. 1 and was always in the top 5 or 6…
Reading time :
23 Oct 2020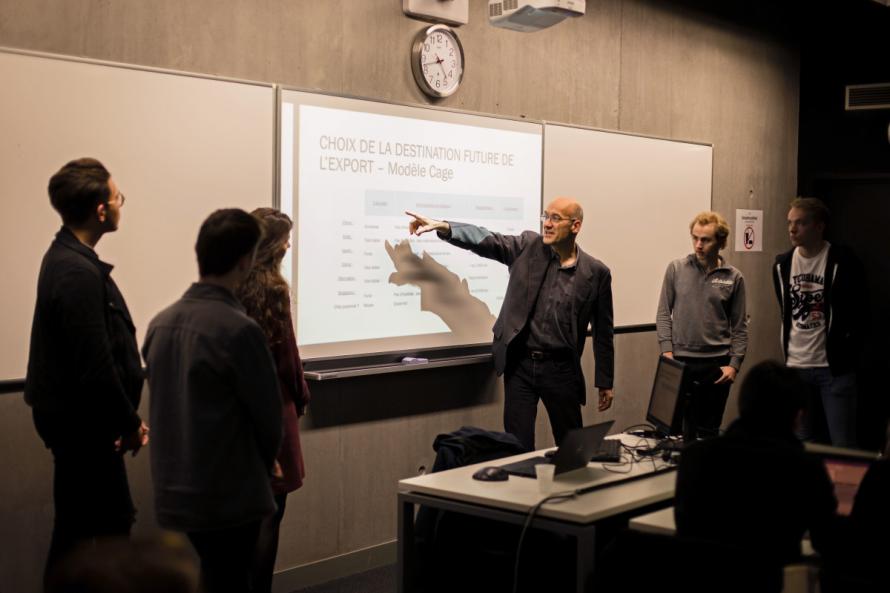 What kind of student were you?
Before starting my MBA, I wasn't a very good student at all. I did sufficiently well to pass and get ahead. I wasn't aiming to be No. 1 and was always in the top 5 or 6 ‒ and that was perfectly fine with me. Then I entered the Kellogg School of Management, known for its marketing expertise. I aced the Kellogg MBA! Ironically, the only class where I did not get a perfect score was marketing! Likewise, I completed my doctorate in business administration from Paris Dauphine with a grade of 18/20.
What was your favourite subject?
International business, because I had been living and working in Europe, in Asia and in North America. I really appreciated the diversity of different business environments. I wanted to capitalise on those experiences.
Why this passion for purchasing?
I love the strategic elements of purchasing, trying to understand how to build winning partnerships and collaborations. But I came to purchasing by chance. My first assignment on joining consulting firm Booz Allen Hamilton was a purchasing project. Before that, I had never heard of purchasing. Then, when I joined PespiCo's Frito-Lay, they asked me to work on developing their new international purchasing organisation, to effectively leverage their global scale.
Tell us about a teacher who inspired you.
There were a few. I was inspired by Philip Kotler, a professor of international marketing, who let me attend one of his courses, although I wasn't supposed to. I also greatly enjoyed classes with my professor of operations and quantitative methods. But I would not say that one professor stood out. I really enjoyed all my courses at Kellogg.
You were a consultant. Why did you choose to teach?
I had observed too many short-term optimisation measures that were destroying long-term value potential. So, I wrote an article, then a book that attracted the attention of HEC in Paris and got me hooked on sharing my knowledge and views with business students.
What's a typical day in the life of Michel Philippart?  
There is no typical day. But I want to keep a balanced life and have certain routines. I try not to work when I'm home (although it does not always work), for instance. As a new programme director, I have so many things to do, so many things to learn. No two days are alike. 
How do you keep your knowledge up to date?
I work with students on their Master's theses and consulting projects. To me, these are a major source of information on what is important today. Obviously, I also read what the top consulting firms publish. I have set up some Google Alerts on the topics I'm most interested in. I also work with local industrial networks to brainstorm on issues, especially digital transformation.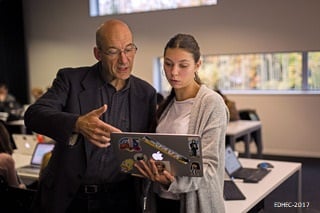 What inspires you on a daily basis?
More than inspiration, what drives me is my desire to make an impact ‒ and I'm not saying this because it is the school's motto!
What is the achievement of which you are most proud?
Earning my doctorate when I was 56 years old, with a grade of 18/20 and being congratulated by the assessment board. It was a DBA, but I obtained it "on publication" with the same criteria as if it were a traditional PhD for younger students.
What would you have done if you hadn't taught?
What I had done before: consulting. I would not go back to the routine of a corporate job, though.
Do you have a surprising hobby?
I manage the websites of two winemakers and an architect ‒ all friends, not clients. A few years ago, I managed seven!     
What is your favourite book?
I don't have a favourite book. I have favourite authors: Jules Verne and Henri Vernes. They wrote about adventure, discovery and exploring the world, a mix of science and epic stories.