'Mosquito killer' Bart Knols joins the line-up for EDHEC's new MSc in Global & Sustainable Business
The new MSc aims to furnish students with the knowledge, skills, and passion to create global business solutions for a healthy environment and inclusive society, combining traditional business and…
Reading time :
9 Apr 2019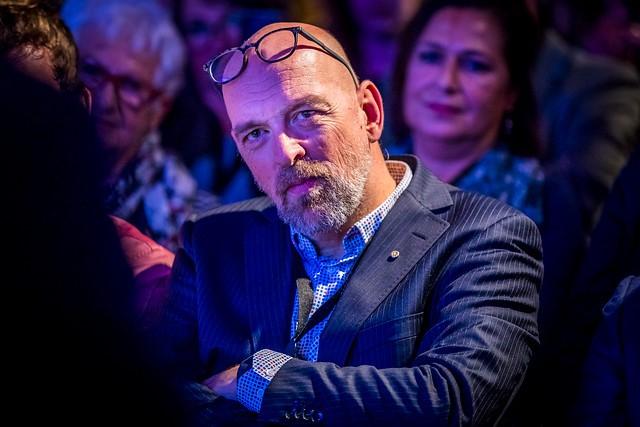 The new MSc aims to furnish students with the knowledge, skills, and passion to create global business solutions for a healthy environment and inclusive society, combining traditional business and management subjects with courses on green and sustainable industries, work experience and field trips.
Dr Knols is an award-winning academic and high-profile lecturer the fields of public health, infectious diseases, science communication, and entrepreneurship, as well as the founder of several companies in the health sector. He has devoted his career to combatting mosquito-borne diseases, such as malaria, dengue fever, and the zika virus.
"Bart combines vast academic and in-the-field medical knowledge with business innovation, entrepreneurial experience and in-depth insights into cutting-edge developments in the health sector," says Bastiaan van der Linden, Programme Director of the MSc in Global & Sustainable Business. "Added to that, he has a wonderful personality and drive and a superb teaching style. It's a fantastic match."
Dr Knols' course will focus on developments set to influence global health in the coming decades and will enable students to view the business of health with a new perspective on 'big pharma'. With health innovation shifting from large companies to smaller firms, students will learn how to approach health innovation in a systematic and thoughtful way, how to formulate their business ideas, and how to develop a feasible business plan.
In addition to his work in academia, Dr Knols directs K&S Consulting, a healthcare management and investment company he founded in 2007. In 2010, he co-founded Soper Strategies, which develops and conducts mosquito-borne disease elimination programmes in various parts of the world. The Bill & Melinda Gates Foundation awarded a five-year $10.2 million grant to In2Care, a company Dr Knols founded in 2011, to test a new method for preventing the transmission of malaria.
Students will thus gain invaluable insights into strategy, marketing, finance, and innovation management concepts in the health field and learn how to apply this knowledge from a business administration perspective so that they can identify and analyse the challenges health-sector companies face when exploring new business opportunities.
Dr Knols holds an MSc in Biology and a Ph.D. in Medical Entomology from Wageningen University in the Netherlands, as well as an MBA degree from the UK's Open University, which he earned while working in the Sahara Desert. He worked for national and international institutions, including the United Nations and the World Health Organization, in East and Southern Africa for 11 years. He has been Chair of the Advisory Board of the Dutch Malaria Foundation since 2011.
In 2006, Dr Knols was awarded an Ig Nobel Prize (2006), an acclaimed parody of the Nobel prize that celebrates unusual scientific achievements "that first make people laugh and then make them think". He is also the recipient of a Special Service Award from the International Atomic Energy Agency (IAEA) and a laureate of the Eijkman medal, the Netherlands' highest award in the field of tropical medicine. He has been a member of Royal Dutch Academy of Arts and Sciences since 2004.
To watch Dr Knols' eye-opening 2012 TEDx Maastricht talk, please see 3 new ways to kill mosquitos.
Dr Knols also featured in an acclaimed 2017 Discovery Channel documentary, for which you can view a trailer here: Mosquito.
Further talks, articles, and publications by or about Dr Knols can be found on his website.
Related resources:
Sustainability in the fashion industry: Kim Poldner aims at teaching students how to be changemakers
How guest speaker talks provides insights on seizing opportunities in the real estate business
Butagaz becomes corporate partner of EDHEC's MSc in Global & Sustainable Business
Climate change: the big test for public and private regulation?
EDHEC launches new Data Sustainability of Internet-based Industries course
Bringing sustainability to business education
New rankings confirm EDHEC as a top-tier international business school