The MSc in Data Analytics & Artificial Intelligence partners with Ecole 42
The MSc in Data Analytics & Artificial Intelligence programme is proud to announce its partnership with Ecole 42. Co-founded by Xavier Niel, Ecole 42 is a novel and disruptive computer programming…
Reading time :
9 Mar 2018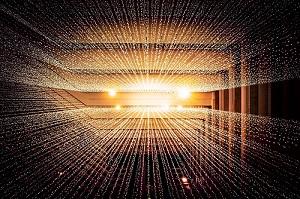 The MSc in Data Analytics & Artificial Intelligence programme is proud to announce its partnership with Ecole 42. Co-founded by Xavier Niel, Ecole 42 is a novel and disruptive computer programming school making waves in the Paris technology sector. The new partnership is part of the Matrice Innovation and Start-up Programme, designed to train the next generation of software engineers and coding experts.
Five students are enrolled in two different digital innovation projects, "Smart City Monaco" and "Digital Confidence and Blockchain," to gain exposure to the current ways that data analytics and digital technology are being employed to solve major business challenges.
"Smart City Monaco" is designed to teach students how to create a smart city in Monaco. They will focus their ideas on the impact of tourism and development.
"Digital Confidence and Blockchain," a project developed in partnership with the be-ys group, gives students first-hand exposure to the new opportunities in blockchain (smart contracts), big data and deep learning technologies. Participants will explore new markets and areas for innovation in the field of sensitive (health/insurance) data management.
These two, 10-month, practical-learning experiences provide students with a stimulating and multi-disciplinary environment to discover every phase of a digital project: ideas-seeding, incubation, development/prototyping and realization. It also offers the opportunity to be part of an incubator and to launch a start-up.
You can follow their progress on the Matrice blog by selecting the categories smart-cities and confiance numérique. New projects are announced at the beginning of the next academic year!
Launched in September on the Lille campus, the new MSc in Data Analytics & Artificial Intelligence programme is designed to bridge the gap between data specialists and decision-makers and build the new generation of managers able to create successful and innovative strategies for the digital age.
Related Links
Photo by Joshua Sortino on Unsplash