My campus life – Meet Soliman Naguib, MSc in Entrepreneurship & Innovation student
This opportunity to pursue my Master's Degree in Entrepreneurship and Innovation Management at EDHEC has allowed me not only to continue on my studies in an innovative hybrid format right in the…
Reading time :
6 Nov 2020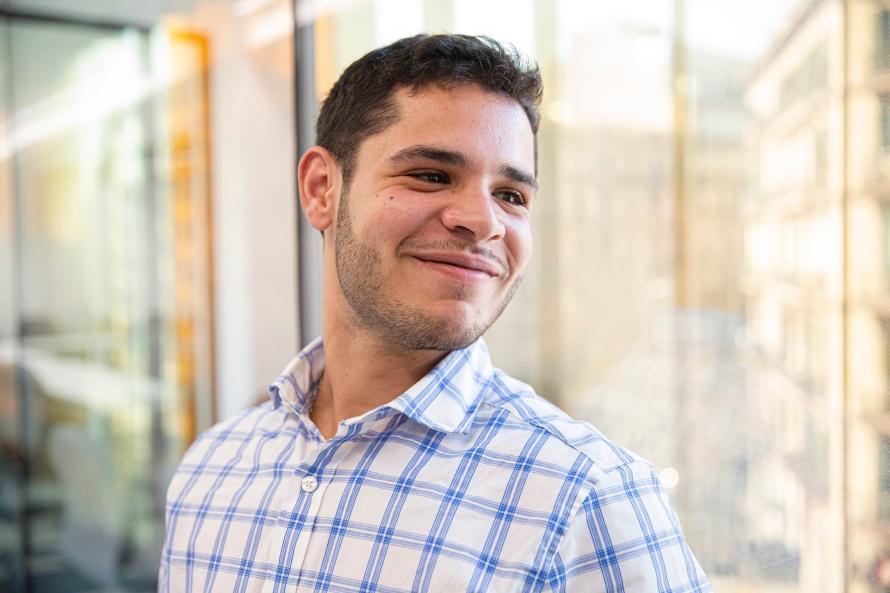 This opportunity to pursue my Master's Degree in Entrepreneurship and Innovation Management at EDHEC has allowed me not only to continue on my studies in an innovative hybrid format right in the middle of the global health crisis, but has also provided me with many career opportunities through the Career Centre constantly offering us events with high influence guests from multinational companies in all the sectors, and an in house incubator always ready to guide us young business minds in the creation of our own projects.
The reason I choose to pursue this MSc is that my mindset, my ambitions, and my background required the set of competencies that this degree develops and supports me to reach my goals. In the future, I would like to create my own startup which is something that I have already begun to do at EDHEC with the help of the Incubator and my partners who I also met at EDHEC.
Beginning of the year
We kick-started the year with a start-up Bootcamp, a 3-day intensive course that guided us through every key step required to build a venture. This course was like a teaser for the rest of the year and clearly motivated the whole class for what was coming next. We had to create a business idea in less than 3 days!
The quality of the ideas that the teams came up with was impressive!
The beginning of the year has been a really exciting and unusual time for all of us students. Discovering this new learning methodology that combines different formats for different subjects, a setting that is new for everybody. 
The combinations of face to face learning, online and asynchronous gave us the balance we needed to actually build relationships with our classmates all by respecting the prevention methods put in place for COVID19.
Having recently finished our first few subjects, I am very satisfied not only with the content that has been delivered but with the people I've had the opportunity to meet, whether its teachers' current classmates or alumni. A combination of theoretical and practical courses such as web development and negotiation have been really insightful especially due to the fact that we can integrate our ongoing start-up projects in the different subjects enabling us to in real-time apply the knowledge learned in class directly on our entrepreneurial projects.
A really big value to this programme is that it is crafted for young entrepreneurs who want to begin the entrepreneurial adventure after graduating but also for potential intrapreneurs who want to innovate and create new things in existing organisations.
After graduating I want to focus on creating value for people by connecting people together to learn to develop and progress.
My current start-up project will do exactly that all by having a social impact at the same time.
I will not say the idea yet! Hopefully, soon you will find it on the app store!