My campus life – Part 2 – Getting involved in student associations and more
In the last article, I told you guys about this very exciting opportunity I got from being chosen as a class representative. Since then, I have been working towards giving my best to bridge the gap…
Reading time :
14 Feb 2020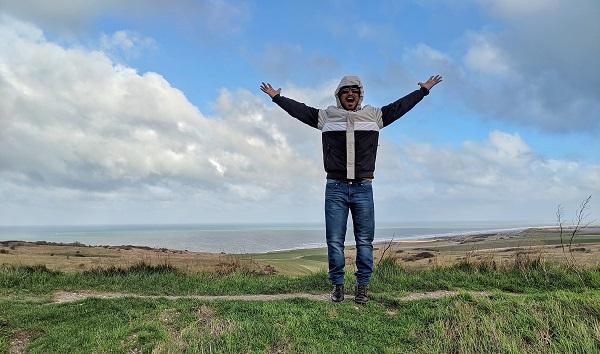 In the last article, I told you guys about this very exciting opportunity I got from being chosen as a class representative.  Since then, I have been working towards giving my best to bridge the gap between student affairs and the administration. In the very first meeting, I interacted with my fellow class representatives from different cohorts. It broadened my horizon of thought. In the meeting, we discussed ways to enrich the student experience at EDHEC starting from day one of onboarding. We also discussed various courses, their curriculum, and feedback from students to inculcate necessary feedback for improvement and ensure a good balance between academics and extra-curricular activities such as associations. Following this, I looked for an opportunity to make my contribution bigger by involvement in the decision-making body, the School Council. I was a bit hesitant initially to opt for it as it is not often that an international student gets the opportunity to represent a batch of 800+ students. But as Eleanor Roosevelt has said: "The future belongs to those who believe in the beauty of their dreams." I took a step forward and I applied for the position following which, I was elected to represent the entire cohort along with a fellow batchmate.
The following week, I was invited for a meeting with the course coordinators of all courses, staff responsible for the academic platforms, and applications used in the school, the IT department and the director of the M1 programme. This has ever since been a very rewarding experience.
EDHEC Consulting Club
I have always been an enthusiastic person when it comes to working for associations in college. I feel they play a significant role in one's overall development. The scope of networking with people coming in from different cultural and work background is immeasurable. And here at EDHEC, the opportunity and the learning curve has been incredible. Working in an international environment was a dream I had and now was the time to execute it.
I had made up my mind to go for the association with all I can, to contribute for its growth and where I can improve my personality traits as well. With my past experiences from IEEE Student Branch, Manipal and the NGO Ek Sangharsh, I was confident to play a significant role in the growth of the association. Considering all, I applied to EDHEC Consulting Club for the Case Cracking and IT Department. After a week-long procedure that consisted of a couple of rounds, I finally made it into the club. Initially, I started by making a couple of posters for the association and later my focus was on conducting case cracking sessions for Master 2 students of Strategy and Digital transformation. I took up another mission for the association with my colleague Vinit, to re-build the website for the association with added features. Moreover, a couple of months into the association, with the help of my team I was able to successfully conduct a first-ever Lean Six Sigma Green Belt event at the EDHEC Premises in association with the Optness Institute. The event got huge traction and the students benefited from the fast track course. After 4 months, I was promoted to the designation of Vice-President and since then, I have been handling both, the management affairs of the club and the consulting workshops and events. Indeed, I would say that my experience here has been more enriching than I had ever anticipated. I'm thankful to my fellow colleagues who believed in me and made it possible for me.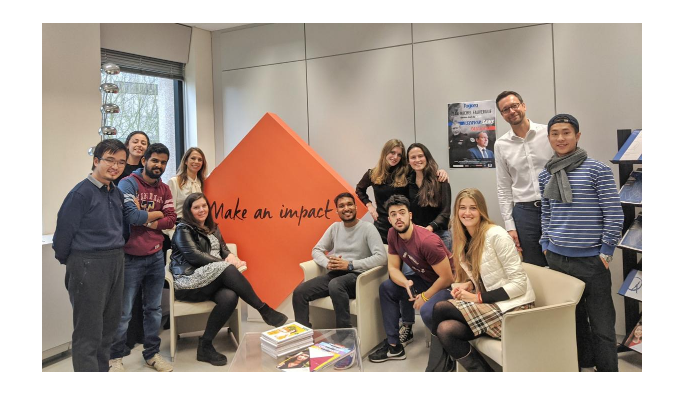 TEDx EDHEC Business School
TEDx in itself was an attraction for me since the day I realized that EDHEC does serve as one of the platforms for such an incredible event. It is my dream to present something valuable to the world and I think this platform attracts me because of it. I joined TEDx as the Head of Executive Production. The core competencies required for this post were to have avid knowledge of Adobe Suite and of course, the visualization to create something interesting. My experience here has been fantastic. The culture at the association is very different than what I have ever experienced. The humbleness of the team and the way the projects are mapped as per the timeline of tasks have been really nice. I am really excited for the main event that is going to take place on the 28th of March. I understand the huge responsibility of shooting the videos and creating amazing content during the post-production and I am looking forward to the challenge!
Core courses and career goals
Practically speaking, 6 months at EDHEC so far have been a roller coaster ride when it comes to getting the essence from the core subjects and electives. I must say, the school customizes and offers the best-tailored solution to make the students choose their stream of interest wisely. The assessment procedure is almost 50% continuous, which keeps a student prepared for the subjects throughout while the rest 50% depends on the final exam. After studying the subjects in semester one, I realized that my understanding of consumer behavior and interest in buying patterns of customers supplemented what I learned in the course, which was helpful in every manner about the application of the concept. I have core interest in the field of marketing. Understanding consumer behavior and aligning the strategies accordingly keep my mental space occupied. Discovering my interest in the field, I would really love to pursue this specialisation during my MSc year.
Time of the work versus exploring France and beyond
Moreover, my stay here in Lille has just not been about studies and associations. I am a person who loves to travel, explore new places and meet new people. Continuing my streak of exploring different places in India, I took this period of education in France as an opportunity to explore Europe in every possible manner. And, to my belief, I have been able to do this well. I make sure that I don't burn myself through any one kind of activity and therefore I take frequent trips every month. My latest expeditions to Dunkerque, Warsaw, and Rome have taught me a lot beyond books and I believe it is an important trait in one's life to learn street smartness through travel experiences.
Hunting Internships
Lastly, this is that time of the year when my batchmates and I are hunting for the internships as per individual interests. The process isn't easy but it's an adventure worth going for! I am looking forward to share my internship hunt experience as soon as I get one that I really admire! :)
Missed Shashank's first article, click here to read it.
[button size='' type='' icon='' link='https://master.edhec.edu/testimonials' class='']DISCOVER MORE STUDENT TESTIMONIALS[/button]