#MyEDHECcommunity - Changing times
"Panic and hysteria had set in, friends were fleeing and our parents were terrified, asking us to take the first flight back home. But Paul, Ranan and I decided to wait out the storm right here at…
Reading time :
1 Apr 2020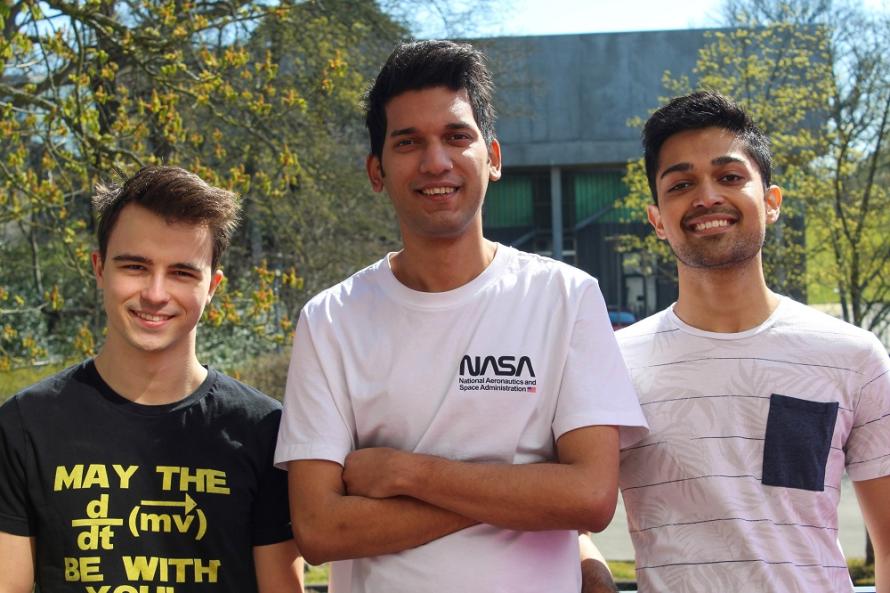 "Panic and hysteria had set in, friends were fleeing and our parents were terrified, asking us to take the first flight back home. But Paul, Ranan and I decided to wait out the storm right here at the EDHEC campus, the place that has been our home since last year. In such an unprecedented scenario, there is no single best path for everyone to follow. It all depends upon your situation, your needs, and your family duties.
All three of us have our housing contracts till July so there's no issue of finding a new place amidst this chaos. We all stocked up on supplies well in advance. And our parents were doing alright so we didn't have the urgent need to go be with them. There were moments when our parents did question our decision but considering all the new restrictions and procedures in place, we decided to hold our ground knowing that we had each other to fall back on in case we needed any kind of support. The most important thing is to not succumb to peer pressure or take irrational decisions under pressure. Take a deep breath, clear your mind, logically weigh out all your options, and then decide.
EDHEC too has been really helpful throughout this whole situation. The International Student Office keeps checking on us from time to time. Our residence manager JC is just a message away. He has been looking after our needs this whole time. The guy personally brings us a big bag of breakfast every single week, while keeping his distance of course. In such difficult times, it's great knowing that there are so many people you can count on. Knowing that our families are safe back home, Paul, Ranan and I are ready to face what may come, in this strange new world."