#MyEDHECcommunity: Some virtual career advice from EDHEC alumni
What do LVMH intern Giulia La Placa, Johnson & Johnson Commercial Manager Souhail Lahrour, Mac Cosmetics Retail Operations Manager Pierre-Yves Cérel and Lenovo Marketing Director Wahid Razali have in…
Reading time :
6 May 2020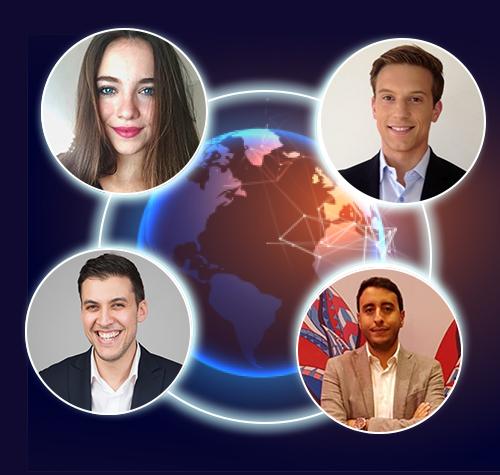 What do LVMH intern Giulia La Placa, Johnson & Johnson Commercial Manager Souhail Lahrour, Mac Cosmetics Retail Operations Manager Pierre-Yves Cérel and Lenovo Marketing Director Wahid Razali have in common? Well, they are all highly successful Alumni of the EDHEC MSc in Marketing Management who were willing to share their experience and offer advice to current students facing great uncertainty in these unprecedented times.
Giulia was the first to reach out to Programme Director Professor Guergana Guintcheva to offer her services. They soon came up with the idea of organising a virtual webinar on marketing careers and the corporate environment, as students prepare themselves for their first internship, job or management role in a time of crisis.
"In these unusual times, while working from home, I felt the need to do my part and give a little something back to help other people," says Giulia.
Souhail, Pierre-Yves and Wahid quickly came on board, remembering how things had been when they were students.
"During my time at EDHEC, I used to enjoy when Alumni came back to share their experiences of the 'real word', so it was natural for me to give back to the MSc students," says Souhail. "It was my way of living up to the EDHEC motto and making an impact."
Souhail, Pierre-Yves and Wahid had also graduated at a challenging time.
"I have learned some pretty tough lessons in my work life so far and I am still sufficiently fresh out of School to remember my mindset coming out of the MSc in Marketing Management," says Wahid. "At that time, we were facing the aftermath of the 2008 crisis and we're all dealing with the consequences of the COVID-19 pandemic now. It's clear why students are worried about entering the marketplace today."
The Alumni gave them reasons to be optimistic.
Sharing lessons learned
The Alumni and the students used the EDHEC virtual classroom to connect. The Alumni took them through their thoughts on how to best approach the marketplace and the challenges that lie ahead in five sections over the course of 90 minutes.
"This was not a lesson aimed at teaching techniques or hard skills," says Wahid. "The objective was to make them understand a few essential things."
What were the messages? That the world is not coming to an end, but major shifts are happening. You are part of the solution and have more control over how you experience these shifts than you think. And, finally, keep trying, keep learning, and keep going, because it will all work out!
Within two years of joining Mac Cosmetics, Pierre-Yves went from managing one intern to managing 150 people, when he became Manager of Retail Operations.
"I shared tips with them on how to manage in times of crisis and how this crisis management should become the new normal," says Pierre-Yves.
"During the Webinar, I shared an overview of the current situation and how to operate in a paradigm shift," says Souhail. "As a group, we covered four main topics of interest for the students, balancing theoretical concepts with real-life examples."
So, will they be back?
All of the Alumni say they are happy to repeat the experience, be it virtually or on the Lille Campus once it has reopened. The students' feedback suggests they would be very much in favour.
"I feel these guys were pretty honest with their on-the-spot feedback at the end of the session," says Wahid. "Asked how the session went down, the most frequent responses were "inspired", "reassured" and "great", which made us feel good about the time we gave them".
"They told us that they moved from frustration and demotivation to motivation and confidence that they could make it!" Giulia adds.
Zoé McClay, a current student, concurs.
"It was a breath of fresh air, receiving insights from our Alumni," she says. "Even in times of crisis, they showed us it's important to choose ourselves, be confident in our capabilities and speak up!"
So, what was her main takeaway from the session?
"How to say 'no', speak up and ask questions!" she says.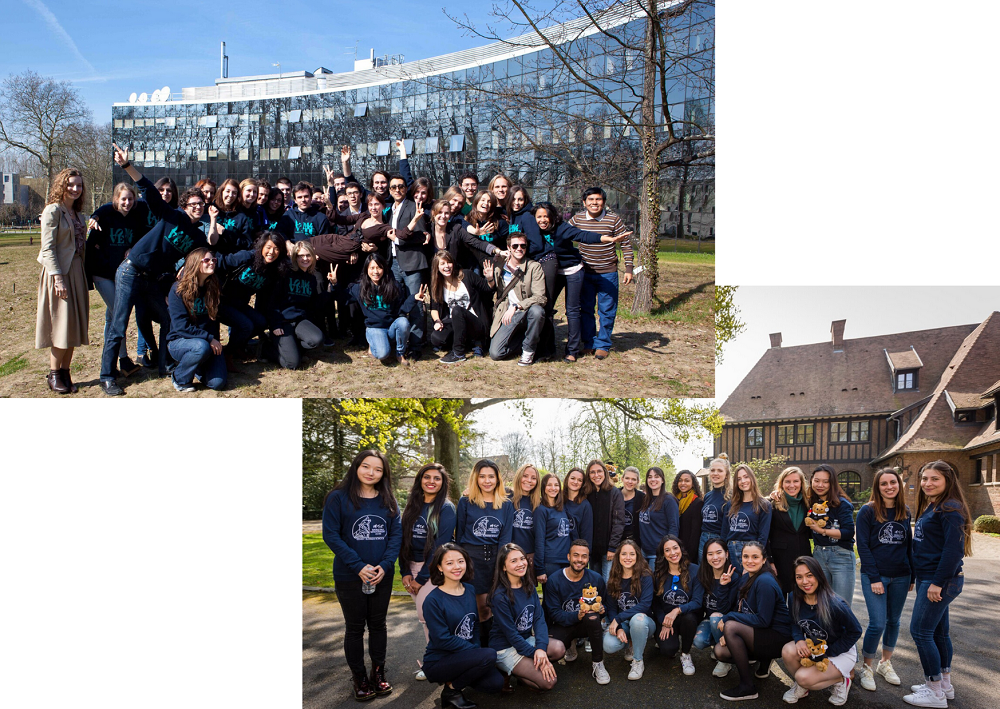 ​