#MyMBAStory: from Superyachts to Sustainability
Meet Krystyna Ledochowska, a Global MBA alumna who made the triple-jump after graduation leaping from the world of luxury yachts to land her dream job at a sustainable startup. Let's discover how she accomplished this feat.
Reading time :
12 Dec 2022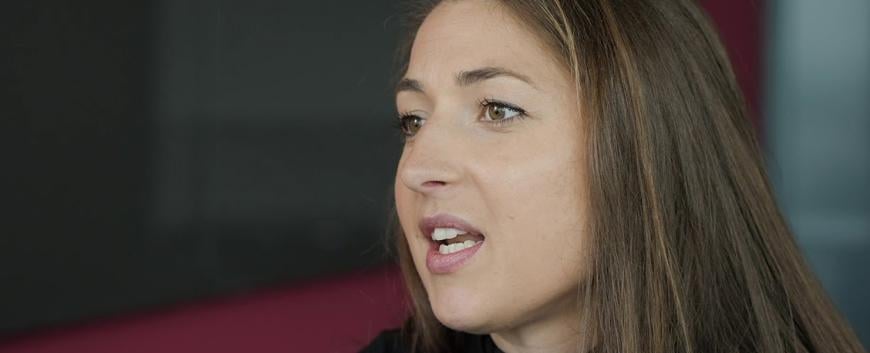 Two years ago, Krystyna moved to Nice, on the Cote d'Azur in the south of France, to attend EDHEC's Global MBA programme because, like many of her classmates, she was looking for a career change. Little did she know how monumental that change would become.
For nearly six years, Krystyna had built a successful career in media sales for the superyacht industry. While this job related to one of her hobbies and passions, sailing, she wanted to dive deeper into an industry that aligned with her personal values of sustainable living too. She was ready for a change in direction and also wanted to formalise her business education and experience.
"I knew I wanted to focus my future career on green tech," said Krystyna, "so the sustainability module in EDHEC's Global MBA was of huge interest to me."
Krystyna's EDHEC Experience
Fueled by her passion for sustainability, Krystyna, a London-native, moved to sunny Nice, France and in September 2017 started her 10-month full-time MBA journey. Shortly after starting the programme, she and her class travelled to Cape Town, South Africa for the annual sustainability-focused class trip. Here, students go on a week-long learning expedition which focusses on sustainable development and the political, social and economic challenges that sustainable businesses face in Africa and across the world.
Krystyna attended lectures at the University of Stellenbosch's Business School, one of EDHEC's many partner schools, and met with local businesses. She and her class got the chance to work on real-world challenges with these local entrepreneurs, further strengthening her love for sustainability.
Securing a Future in Sustainability
As her 10-month programme quickly drew to an end, Krystyna was proactive in planning her next move. From her network built up during her MBA, one company stood out; the innovative bio-tech start-up, Inalve. They are developing new methods to cultivate microalgae to solve the worldwide aquaculture feed problem by offering fishmeal alternatives. Inalve has revolutionized how microalgae is grown and their biofilm technology is four times more productive than traditional cultivation methods. With their solid financing, extensive research & development, and large-scale industrial partners, Inalve's profile was a match with what Krystyna had been looking for.
Making the Triple Jump.
This career move added her to the 48% EDHEC Global MBA graduates that work outside their home country and the 75% that receive a job offer within three months of graduation. Even more impressive, she is among the 37% of EDHEC Global MBAs to make the "triple-jump." That is when someone changes their location, industry, and function.
"The Global MBA programme gave me 10 months to review and reflect on myself and my career, something I didn't have time to do while working," Krystyna said. "It gave me the confidence and credibility to move forward with my dreams and to help me negotiate my current role."
It was Krystyna's ambition, hard work, and passion that drove her to EDHEC, and it's those same characteristics, now supported by an MBA degree, that will continue to drive her career forward. The world is changing fast, and today's innovators recognise the importance of environmental and social values in tomorrow's leaders.
It's people with journeys like Krystyna's that inspired EDHEC to open a new opportunity for students; the Make an Impact scholarship. A 30% reduction from tuition fees is awarded to candidates that present a project driving sustainability and ethics in business.
If you are committed to sustainability and ethics, contact us to apply for the Make an Impact scholarship or learn more about how EDHEC can help with your future goals.
Could this be you ?
Evaluate your profile to speak to one of our career advisors and see how you would fit in with our next cohort.