The MBA Global Leadership track
Evolve into a transformational leader with conviction
Become a transformational leader with leadership skills applicable to any global organisation, and learn how to apply new trends in international strategy to the management of multicultural teams. 
Subjects for a leadership mindset shift
Leading Global Change Through Design Thinking
Apply a human-centric approach to generating solutions for complex problems within an organisation of any size. Generate workplace efficiency and productive, meaningful, and profitable results.
Managing Global Projects
Learn to determine the wide range of intricate processes required in project management. Prepare to tackle complex projects by employing visionary and transformational leadership styles and embracing design thinking.
To be transformational leaders capable of fostering growth and innovation, managers should move from transactional towards a more inspirational, visionary level. Instead of a quid pro quo, bonus- or incentive-based approach to motivate teams. By giving teams a vision to work towards and the environment to make it possible to reach company goals, leaders can motivate teams and trigger innovative behaviours. This is about intellectual stimulation, role models, and leading by example.

Dr. Fabian Bernhard
Associate Professor in Management, Organisational Psychology, OB, and Researcher in Family Business, EDHEC Global MBA programme
During the EDHEC MBA track in Global Leadership, you will:
Explore the latest leadership theories. 
Understand the transformative power of charismatic leadership. 
Assess strategies for periods of market disruption and technological change.  
Discuss methods for building team resilience in stressful times. 
Examine how to overcome resistance to change.
Build a solutions-oriented workforce. 
Determine how motivational leadership leads to better performance and innovation. 
Analyse the benefits of diversity and women in leadership across global organisations. 
Carry out a thorough assessment of your own leadership style. 
Learn how to effectively manage a remote team. 
Having recently worked as a consultant in Asia, I chose the Global Leadership track in order to gain more in-depth knowledge of the region and how to better manage large-scale, international projects.
Arun Daniel
Global MBA alumnus 2020, Strategy & Customer at Principal, London, U.K.
My personal academic highlight was the Global Leadership track which provided me with completely new insights with regards to my own strengths, weaknesses, and values.
Lena Hellwig
Global MBA alumna 2021, Global Process Manager Payments & Bank Accounting at Bayer. Lecturer, International Finance Reporting at ISM, Dortmund, Germany.
The leadership track within the Global MBA programme 
Learn more how the Global Leadership Track complements the core and elective courses of the EDHEC Global MBA.  
Learn from global leaders during the Global Leadership business trip 
During the MBA's Global Leadership track, you will travel to a strategically selected city for a 1-week learning expedition.  During this time, you will visit global companies to witness successful leadership practices, and discuss trends and disruptions with leaders from various industries.  
For participants of the Global Leadership Track in the Global MBA programme at EDHEC, this was a hands-on opportunity to meet company executives – mostly expats – that are working in a very unique place. We learned about the opportunities and challenges of working in one of the most important business hubs today. The business trips are a unique opportunity for participants to experience a business environment at the source – not through a book or a presentation. It is the next best thing to moving to that country.  Needless to say, this was a life-changing experience.

Damaris Garay Martinez
Global MBA alumnus 2016, Manager, Market Operations, LATAM, at Meta
Personalise your Global Leadership experience
Try our programme personaliser to build your very own, unique, MBA experience, choosing electives and your specialisation track of choice.  
Focusing on global leadership during your MBA programme can help you become a responsible and transformational leader with leadership skills applicable to any global organisation. During the MBA Global Leadership track at EDHEC Business School, participants learn how to apply new trends in international strategy to the management of multicultural teams and global projects, and adopt strategies for leading through Design Thinking. They also visit global companies to witness successful leadership practices and discuss trends and disruptions with leaders from various industries. 
Global leadership in an MBA programme is the study, adoption, and application of responsible and transformational leadership skills applicable to any global organisation. Becoming a charismatic global leader requires a human-centric approach to managing teams and solution-generation for complex problems within an international environment. Global leadership can be selected as a focus during an MBA programme, such as the Global MBA at EDHEC Business School which offers a 1-month Global Leadership track. From exploring the latest leadership theories to putting new soft skills into practice, the Global Leadership track prepares you to lead people and projects in a global context.
Employment prospects following the completion of a Global Leadership MBA exist in almost any discipline where charismatic, transformational, and responsible leadership is required. From international sales to marketing to human resources, accountancy, the tech industry, the hotel and tourism sectors, pharma, automotive, to the entertainment industry, or roles in government agencies, the sky's the limit. MBA participants with an interest in global leadership come together from diverse backgrounds, undergraduate degrees, and occupations, to create a supportive cohort and alumni network in which members motivate, encourage and support each other long after graduation. EDHEC's Lead360 featuring CareerSmart is designed to give you maximum exposure to different industries and roles and develop the skills and insights needed to evolve, transform, and succeed in the career of your choice. 
News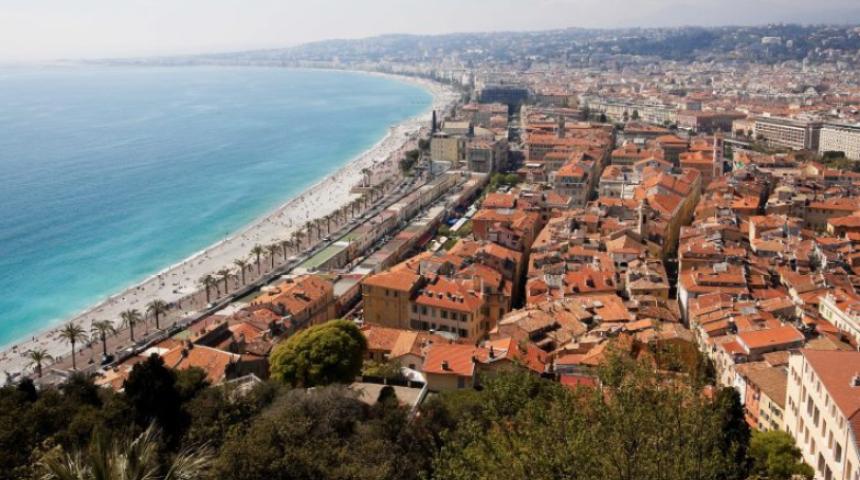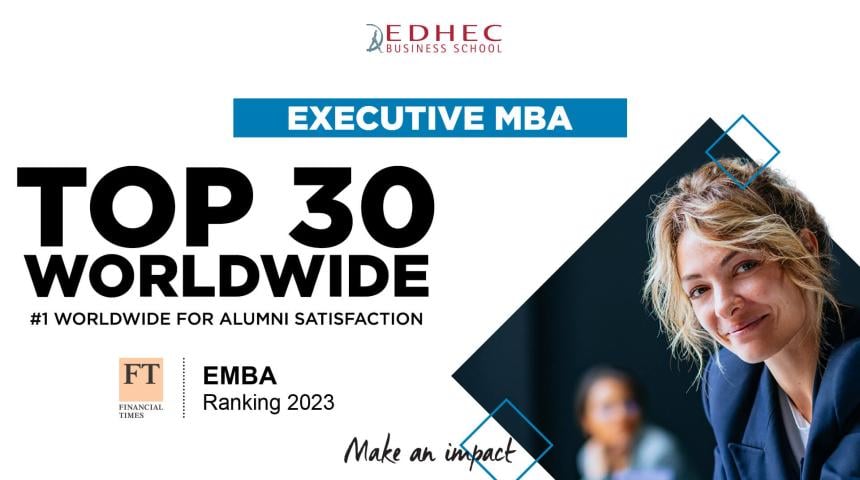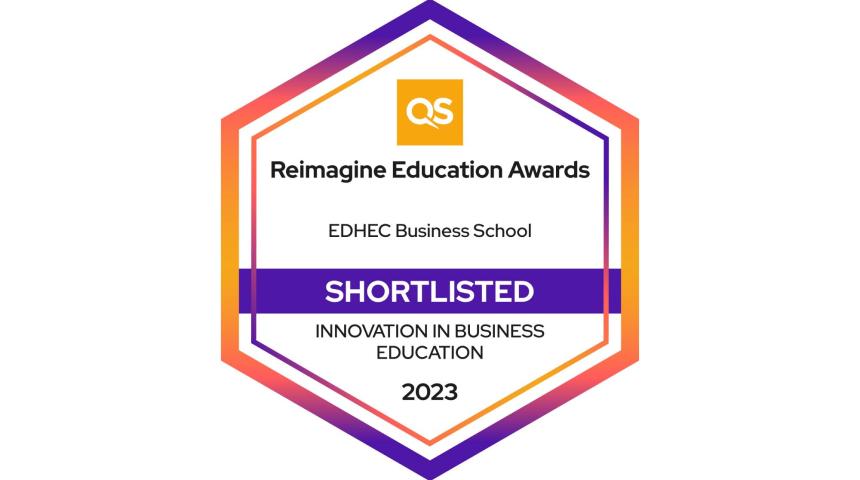 Newsletter
By subscribing you agree to our Privacy Policy and to receive information about EDHEC Executive Education.