New double degree in Sustainable Finance
Facilitating the transition towards a low-carbon economy requires a wide range of new financial instruments and innovations. This will have profound implications for markets, companies,…
Reading time :
27 Jul 2020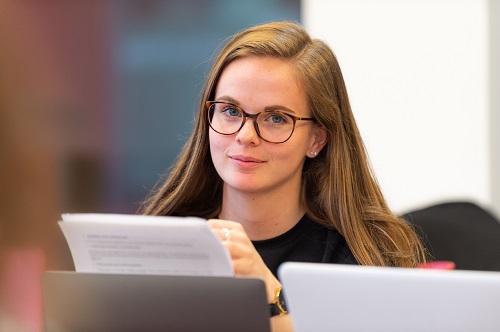 Facilitating the transition towards a low-carbon economy requires a wide range of new financial instruments and innovations. This will have profound implications for markets, companies, intermediaries, and investors to ensure that long-term capital is committed to meet long-term environmental needs. It requires a new generation of financial professionals who have the skills and the appetite to incorporate environmental, social, and governance factors in all financial decision-making processes.
"The main challenge in training this new generation of financial experts is that the management of climate change financing requires a truly interdisciplinary perspective, which cannot be found in a curriculum solely taught in a business or an engineering school", says Laurent Deville, director of the Financial Economics track at EDHEC Business School.
The challenge has led to a new partnership between EDHEC Business School and MINES ParisTech. Together, they are launching a double degree. Students will gain an MSc in Climate Change & Sustainable Finance from EDHEC and a specialised diploma in Finance and Climate Change from MINES ParisTech, starting in September 2021.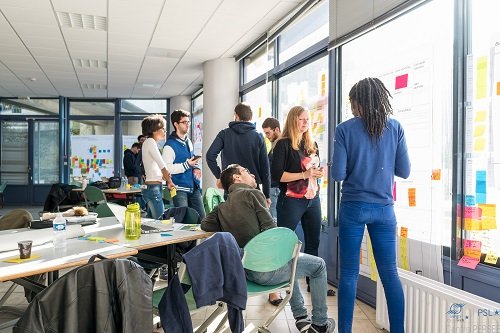 "MINES ParisTech and EDHEC partnered up 20 years ago on a specialised Master. The MSc is a new step in our cooperation. We will bring our technical know-how and our prospective modelling to this ambitious, innovative and international programme. Our students will develop a multidisciplinary vision of sustainability. When presented with a technical solution, finance students will be able to truly foresee its sustainability. Our engineers will grasp the financial aspects of their solution. We are offering here a strong cross-curricular programme in the education landscape," says Gilles Guerassimoff, Professor of Energy Systems Optimisation, MINES ParisTech – PSL.
Drawing on the expertise of the combined faculty of the two institutions, and leveraging on research conducted by two leading research centers, namely the Center for Applied Mathematics at MINES Paris Tech and EDHEC-Risk Institute, this MSc programme aims to train a new breed of finance professionals.  "The interdisciplinary perspective is not only needed in the development of research programmes in climate finance; it is also critically needed for the development of meaningful education programmes in this field", says Lionel Martellini, Director, EDHEC-Risk Institute, Professor of Finance, EDHEC Business School.
What to expect from this new programme?
This 18-month Master of Science programme, entirely taught in English, will introduce students to the science and engineering of climate change. They will gain expertise on financial instruments and techniques that can be applied in the context of evolving climate policies. More specifically, building on a scientific and engineering expertise of the environmental context, students will acquire knowledge on the use of capital markets to create market-based emissions trading schemes, on venture capital to develop low-emission technologies, on project finance to build clean energy projects, on corporate finance to integrate climate change and related regulatory risks into stock valuation. They will develop an expertise on assessment and disclosure of climate risks for companies; an ability to assess their impact on credit analysis, climate policies as well as risks of investment decisions in stock and bond markets; and a capacity to design investment strategies that cover the impact of central banks' green quantitative easing policies.
Who can apply?
The programme is open as final year of the EDHEC Business School Master in Management (Financial Economics). It is highly relevant to students with a Bachelor's degree from an international institution or with a French Master 1 in the following fields: Business Management, Finance, Economics, Science, or Engineering. 
Related articles:
The CFA Institute: premier academic partner
New Double Degree in Finance with Berkeley
New partnership to train students in Entrepreneurial Finance
EDHEC launched Fintech hybrid certificate
Interview of Laurent Deville, director of the MiM in Financial Economics on educating students about Sustainable Finance
Interview of Gianfranco Gianfrante on Sustainable Finance
EDHEC TOP 5 Masters in Finance (FT Ranking 2020)