Olivier Oger, Former Dean of EDHEC Business School , Chairman of the Board of Directors of Crédit Mutuel Nord Europe
Convening on 12 May 2020, the Boards of Directors of the Caisse Fédérale and the Fédération du Crédit Mutuel Nord Europe (CMNE) voted to elect Olivier Oger as Chairman. Olivier Oger had led EDHEC for…
Reading time :
13 May 2020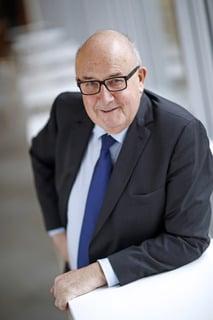 Convening on 12 May 2020, the Boards of Directors of the Caisse Fédérale and the Fédération du Crédit Mutuel Nord Europe (CMNE) voted to elect Olivier Oger as Chairman.
Olivier Oger had led EDHEC for close to 30 years. Since then, Olivier has been a member of EDHEC's Board of Governors and remained engaged in some of the School's strategic projects, such as the development of Scientific Beta and the EDHEC Foundation.
At the same time, Olivier has been engaged in other missions: as a longstanding co-operative shareholder-member of Crédit Mutuel, he has notably become gradually involved in the Bank's development, working with its then Chairman.