One life, one journey - Hard work and dedication pay off
Temitope Ayorinde, a 2018 Master in Management, Business Management graduate, left his home country of Nigeria to study at EDHEC. Now working in Brussels, the top graduate of his final year MSc in…
Reading time :
4 Mar 2019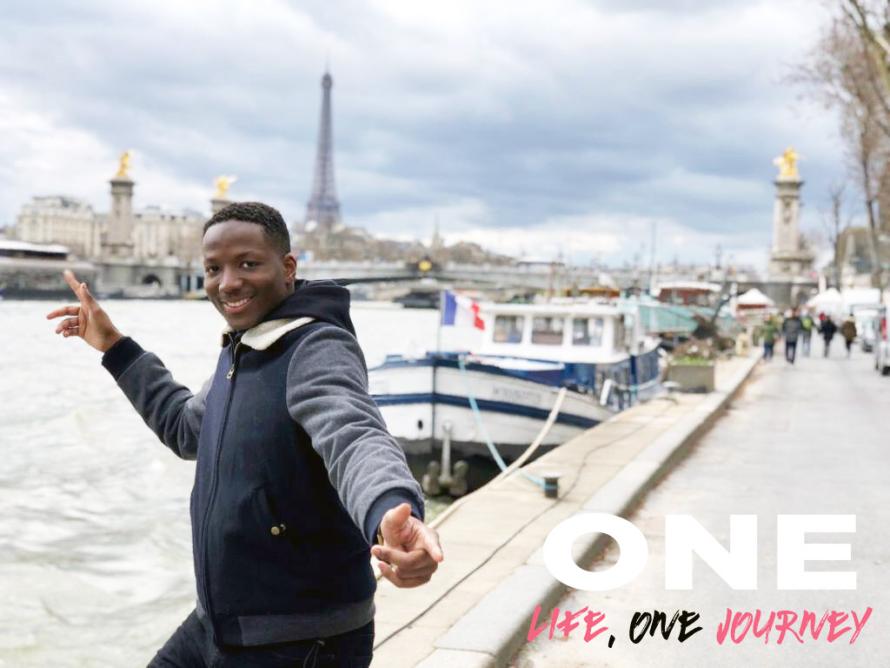 Temitope Ayorinde, a 2018 Master in Management, Business Management graduate, left his home country of Nigeria to study at EDHEC. Now working in Brussels, the top graduate of his final year MSc in Marketing Management shares his inspiring story of hard work and dedication. 
WHAT WAS YOUR EDUCATIONAL BACKGROUND PRIOR TO ATTENDING EDHEC?
I studied Business Administration at Regent University in Accra, Ghana.
WHY DID YOU CHOOSE EDHEC?
There were quite a number of factors that played a part in my decision to attend EDHEC. EDHEC's reputation as one of the foremost Business Schools in Europe, the quality of its MSc in Marketing Management programme (which, I must say, is excellent) and the breadth of its alumni network are some of the more obvious reasons. Of course, the proximity of the campus in Lille to major airport hubs in Paris, Brussels and London didn't hurt a bit! I started my EDHEC journey in 2015 as a student of the Grande École programme, which entailed completing a Master in Management in the first academic year, going on a gap year, then rounding things off with an MSc in Marketing Management in the 2017/18 academic year.
HOW HAS YOUR EDHEC EDUCATION HELPED YOU IN YOUR CAREER? WHAT WAS THE MOST IMPORTANT TAKEAWAY FROM THE PROGRAMME?
EDHEC helped me to develop academic and professional skills and opened my eyes to the fact that it's not so much what you do, but how well you do it and the resultant value you create that truly make a difference. When you participate actively in a diverse, highly competitive, challenging environment, exchanging ideas with brilliant people, there is no shortage of inspiration to succeed and push boundaries.
It is extremely difficult to come up with a single takeaway, but I think, for me, the most important one was "EDHEC a day, EDHEC for life". Seems a little mysterious I know, but if you have ever been a member of the EDHEC community, you would understand what I mean.

HAS YOUR EDUCATION AT EDHEC MADE A TANGIBLE DIFFERENCE IN YOUR CAREER?
Without a doubt, my education at EDHEC has made a tangible difference in my career. Working with a top manager at group level, I have to implement projects that cut across several countries, entities and business units, as well as multiple corporate functions. Going through the Grande École programme at EDHEC has made managing such transversal projects easier, as I took courses ranging from corporate finance to negotiation and retail management.
I had to do a lot of work in teams at EDHEC, as group work constituted a significant part of our final grades. Admittedly, this was frustrating at times but is a fairly accurate reflection of what collaborative work in the business world entails. This has proven invaluable in my career, as I have a lot of experience managing teams and understanding team dynamics, taking on leadership roles and ensuring that objectives are met. I often used to joke with my EDHEC teammates that I was just as responsible for their final grades as they were, and vice versa, of course!
While at EDHEC, particularly during the MSc in Marketing Management programme, I was privileged to work with some of the brightest minds in solving numerous complex issues (in the form of business cases) for large organisations and presenting our solutions and recommendations to high-ranking executives from these companies. This is now more or less what I do every day. I'm glad I had ample opportunity to practice!
WHERE DO YOU WORK?
I currently work at AKKA Technologies, as Executive Assistant to the Group Head of Legal Operations.
HOW WERE YOU RECRUITED?
Interestingly, a former EDHEC classmate was convinced I was the right man for this job and persuaded me to apply for the position. I was mulling over two job offers at the time, so, as you can imagine, I wasn't quite as convinced as he was. However, I sent in my application to Human Resources and a couple (actually, a lot!) of interviews later, I was offered a contract, which I accepted.
DO YOU HAVE ANY ADVICE FOR FUTURE EDHEC STUDENTS?
I suppose my advice would be not to dismiss the importance of the more intangible benefits of being an EDHEC student. Embrace the diversity, forge lasting beneficial relationships, inspire and be inspired, come out of your shell, if you have one, help others come out of theirs, if you don't and, above all, when you leave, leave with the unwavering conviction that you can and will make an impact.