One life, one journey - Marketing and engineering – a winning combination
WHAT WAS YOUR EDUCATIONAL BACKGROUND PRIOR TO ATTENDING EDHEC? I attended a scientific post-secondary prep school in Lille, then embarked on BSc and MSc in mechanical and industrial processes from…
Reading time :
6 Mar 2019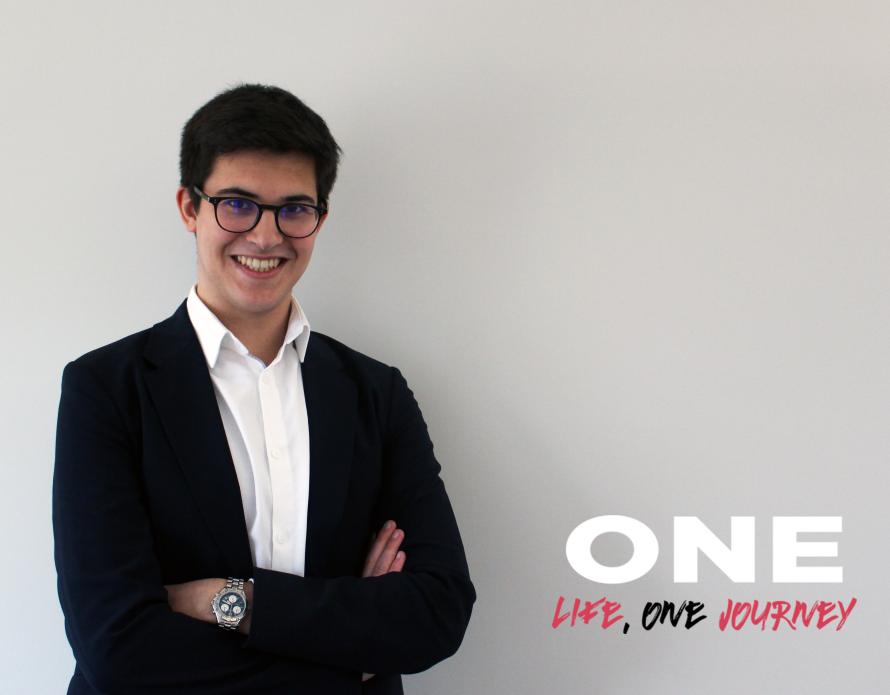 WHAT WAS YOUR EDUCATIONAL BACKGROUND PRIOR TO ATTENDING EDHEC?
I attended a scientific post-secondary prep school in Lille, then embarked on BSc and MSc in mechanical and industrial processes from the Graduate School of Engineering, Arts et Métiers, a French engineering school specialising in industrial and mechanical engineering. During this time and in a subsequent internship, I learned about product development, from conception to production.
WHY DID YOU CHOOSE EDHEC?
I was looking for a master of science degree to learn more about marketing and the connection between companies and customers. EDHEC's MSc in Marketing Management fulfilled all my requirements and, obviously, EDHEC is one of the top business schools in Europe Studying at EDHEC offered me an opportunity to make my mark and to benefit from a strong alumni network. Settling into EDHEC was made very easy: no effort was spared in making us newcomers feel at home.
WHAT HAVE YOU GAINED FROM YOUR EDHEC EXPERIENCE TO DATE?
The students on the MSc in Marketing Management come from different educational backgrounds and have different areas of expertise, ensuring great diversity. We all have our own ways of tackling complex issues. The curriculum is very rounded, giving us a comprehensive overview and in-depth analysis of the main tools and objectives of marketing. The programme is also very practical, involving numerous projects with international companies, such as Groupe SEB and Ubisoft, giving students valuable professional experience. Having this first-hand opportunity to see the global picture is both fulfilling at a personal level and extremely valuable from a recruitment perspective.
YOUR PROFESSIONAL PATH STARTED OUT WITH A CASE STUDY FOR GROUPE SEB?
For our Strategic Brand Management class, we had the opportunity to work on a project with Groupe SEB. We were asked to find an innovative product solution for Groupe SEB's linen-care range. After a thorough marketing study to better understand the sources of customer frustration with regard to the product in question, we came up with a concrete solution to better adapt the product to current corporate social responsibility norms. This project provided us with the opportunity to work on a concrete project in a professional environment and forge relationships within the company.
YOU HAVE BEEN RECRUITED BY GROUPE SEB. WHAT WILL YOUR JOB BE?
I have been hired by Tefal, part of Groupe SEB, to work as a junior product manager in the area of kitchen appliances. I will work both on existing product ranges and on developing new ones to offer customers the best possible cooking solutions.
I think my dual competency in engineering and marketing sets me apart when it comes to this type of position, as it gives me an over-arching view of both the processes and the stakeholders involved. My degrees have proved very complementary: at Arts et Métiers, I learned how to respond to customers' needs by finding the best technical solution; at EDHEC, I have learned how to understand my customers and anticipate their needs, giving me a 360° view of the business process.
HOW WOULD YOU SUM UP YOUR EXPERIENCE AT EDHEC?
I have found my EDHEC education to be very comprehensive and practical. I have learned about all of the main aspects of marketing management, thanks to the school's inspiring lectures and our participation in hands-on projects.