One programme, one vision - Brand workshops: A glance behind business doors
Mattias Evans, British, Grande École student was selected to work on a LVMH challenge during a workshop for the renowned luxury brand. This workshop allowed him "an unprecedented glance at what…
Reading time :
5 Apr 2019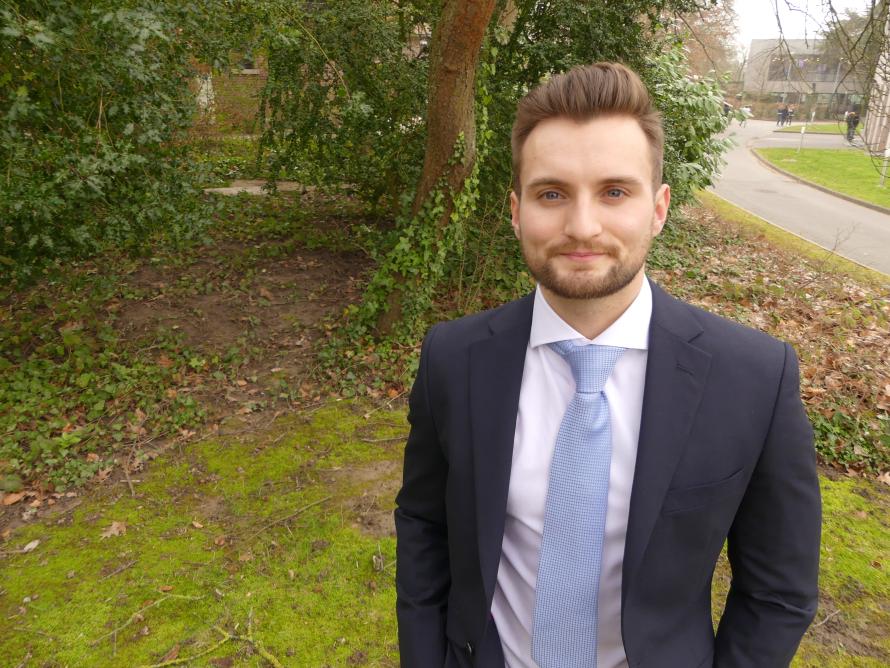 Mattias Evans, British, Grande École student was selected to work on a LVMH challenge during a workshop for the renowned luxury brand. This workshop allowed him "an unprecedented glance at what actually occurs behind the doors of luxury businesses".
WHERE ARE YOU FROM? WHAT HAS BEEN YOUR JOURNEY AT EDHEC?
From London, I studied an undergraduate degree, a BEng in Mechanical Engineering, at Loughborough University during which I undertook a placement year in the Utilities sector. I became curious about business decision-making process and came across the world of consulting. This is what inspired me to gain a management degree. Hence, I studied for my GMAT and Strategic Management at the London School of Economics and Political Science as a Summer School student.
At EDHEC, I'm on the Master in Management programme, applying the business theory I have learnt to real practical applications, such as this LVMH Day.
CAN YOU TELL US ABOUT THE LVMH DAY?
I was fortunate to be invited to take part in the workshop for Perfumes Christian Dior. The theme addressed was "What disruptive digital communication for the Maison Christian Dior concept?". It was a two to three-hour session which included a brief introduction of the Maison, the aims of Perfumes Christian Dior's 360 Digital Strategy Team, their roles and missions and, finally, the brief of our challenge. The challenge involved coming up with two different methods of communication for possible different client environments. The interesting part of this challenge was the few, or rather, no limits placed on the possible solutions. A freedom to let our imaginations flow! The LVMH day ended with each team's presentation and a chance to network with the managers.
HAS THIS WORK CHANGED YOUR PERSPECTIVE ON LUXURY?  WHAT SURPRISED YOU THE MOST?
This workshop has definitely changed my pre-conceptions and current future outlook on luxury. With greater mediums to target and retain customers, to segmenting becoming more individualistic and the increasing use of big data, the luxury market holds plenty of challenging problems to solve!
WHAT ARE YOUR JOB ASPIRATIONS? HOW THIS KIND OF CONSULTING JOB HELPS YOU IN THIS PERSPECTIVE?
My job aspirations at the beginning of the academic year was to enter strategy consultancy, however, from diving into different workshops held by EDHEC, I've found myself towards the financial aspects of management and business. These workshops allow an unprecedented glance at what actually occurs behind the doors of these businesses, especially the quite secretive luxury business. Participating in these workshops allows students to open doors which they previously thought closed in terms of gaining knowledge of new industries. It shows the unforeseen journey a student may follow at EDHEC.