Open Innovation: Shaping the future of telecoms
The students were split into 10 groups. They had three months to design data-based solutions aimed at boosting the online sales of Bouygues Telecom's premium plan, Sensation. They were coached in how…
Reading time :
19 Jun 2020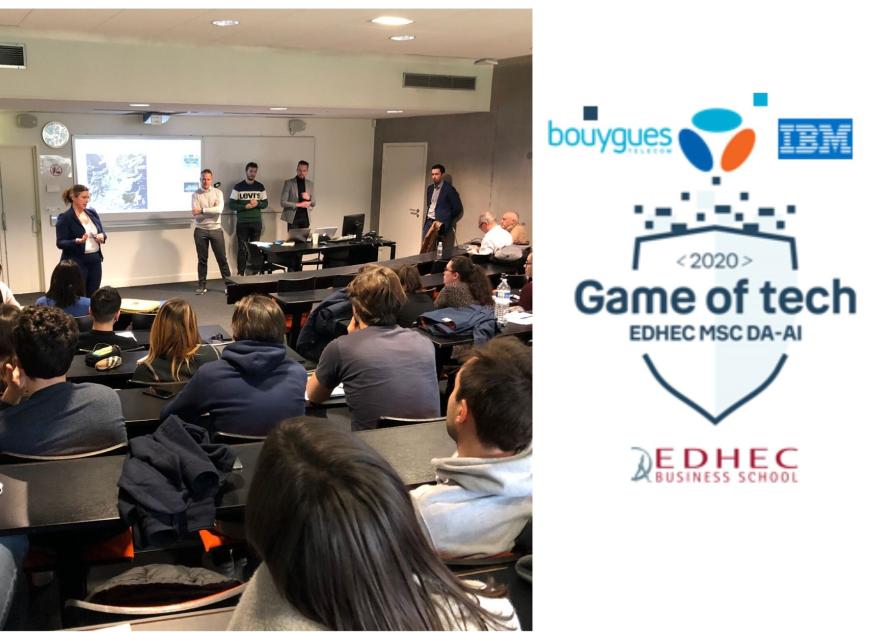 The students were split into 10 groups. They had three months to design data-based solutions aimed at boosting the online sales of Bouygues Telecom's premium plan, Sensation. They were coached in how to create a digital strategy for an innovative user experience by their "Going for Digital Transformation" lecturer, Long Bernard Hoang, the Programme Director, Florian Pelgrin, and professionals from Bouygues Telecom and IBM. The challenge was judged by nine top EDHEC, Bouygues Telecom, and IBM representatives with digital, AI, and business skills.
Connecting with the corporate world
"The EDHEC MSc Data Analytics & Artificial Intelligence strives to connect the students with the corporate world and give them the ability to apply whatever they learn in class," says Long Bernard Hoang. "At no time during the Game of Tech challenge were the students not treated as real-life professionals by our partners at Bouygues Telecom and IBM." The partners said the project produced "outstanding" results, Mr. Hoang added, demonstrating "the importance of working in teams, of mastering dual technical–commercial skills and of being able to adapt to an ever-changing environment".
Bouygues Telecom and EDHEC have been collaborating on Open Innovation challenges since 2016. The telecoms company provides real business challenges, in addition to digital and technological expertise, documentation, and support. Its approach is to work closely with the students, their professors, and partners.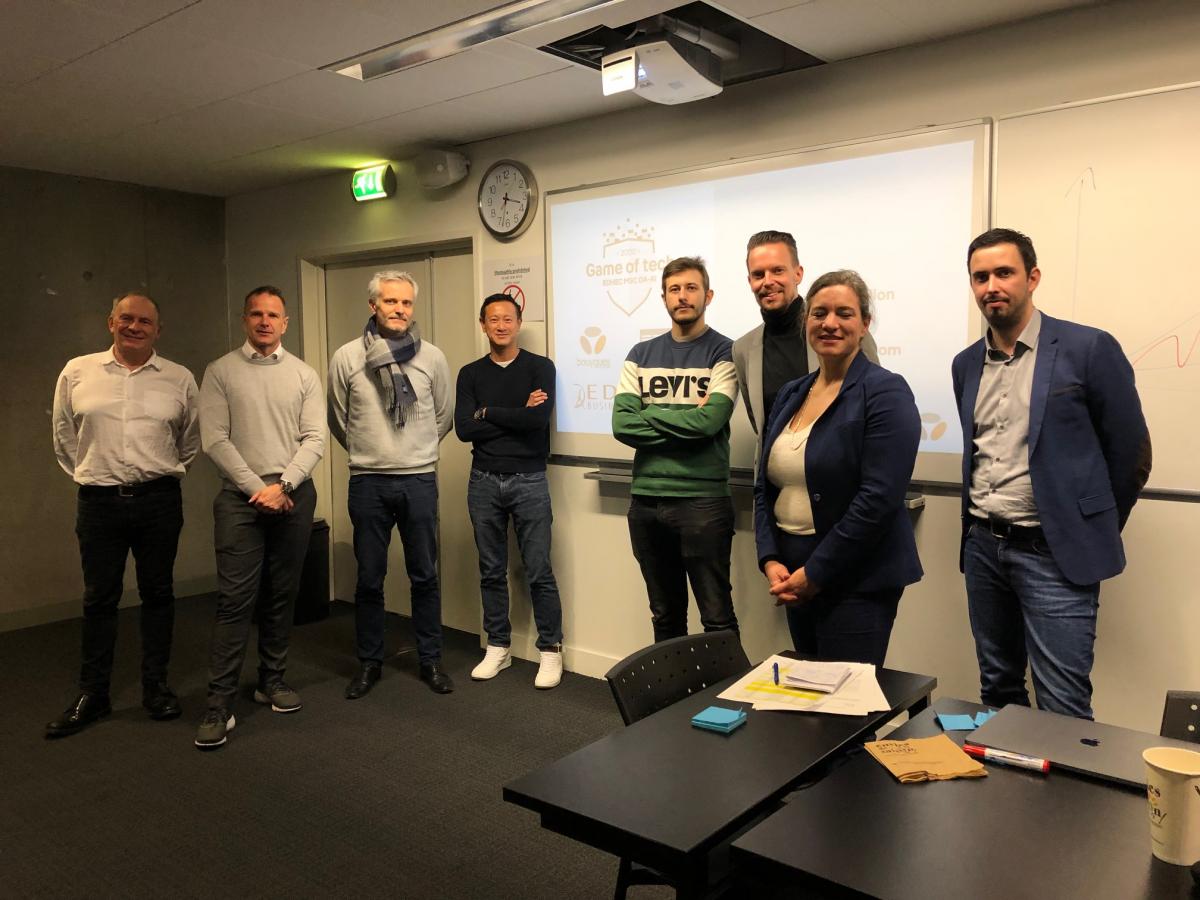 "As Mr Hoang says, we treat the students as real professionals, just as we would any other employees in our company," says François Gette, Lead Open Innovation at Bouygues Telecom. "The MSc in Data Analytics & Artificial Intelligence students impressed us with the quality of their work, both in terms of analysis and methodology, right up to the final-selection prototype and pitch."
Mr Gette said that the challenges not only inspire his company to develop new services, but that the students' enthusiasm energises the corporate teams, as the students appreciate hands-on experience with professionals from a large company. With operations in 93 countries, Bouygues is a diversified services group with five brands focused on three activities: construction, telecoms, and media. Bouygues Telecom is one of them. The telecommunications group employs more than 7,000 people. Launched in 1996, it invented the concept of the mobile plan and offered the first unlimited plans to customers. Bouygues Telecom provides fixed and mobile services to both private and corporate clients. Open innovation is part of its DNA.
IBM has had a long relationship with EDHEC and places great value on the diversity, knowledge, and skills of EDHEC's students. IBM Watson Studio is an integrated environment designed to facilitate the development of AI models and the deployment of AI-powered applications.
"On this particular project, the students showed great interest in discovering and using Watson Studio to present meaningful business proposals," says Claire Herrenschmidt, Head of IBM Corporate Relations with Schools and Universities. "It was a delight to see the very high technical level of students' work; many of them delivered excellent and, in one case, outstanding, solutions."
The students were also able to draw on a wide range of open-source and proprietary data-science tools available in Watson Studio, including RStudio, Python notebooks, and SPSS Modeler software, notes Georges-Henri Moll, IBM Data Scientist, and Master Inventor.
IBM's vast portfolio includes IBM Cloud, data and AI, security, blockchain, services, systems, and quantum. Watson is designed to help organizations put AI to work to improve the performance of their business. With a clear set of applications, development tools, machine learning models and management services, Watson is helping organisations around the world to mine their data, predict outcomes and automate time- and resource-sensitive processes by simplifying and scaling data science, preparing data and building models, predicting and optimising business outcomes.
"We are very proud of this challenge, and the success of this new experience proves that the profile of our students is in keeping with company expectations," concludes Florian Pelgrin, EDHEC MSc in DA & AI Programme Director. "It confirms, even more in the prevailing context, our strategy of developing hybrid data-business profiles."
The student experience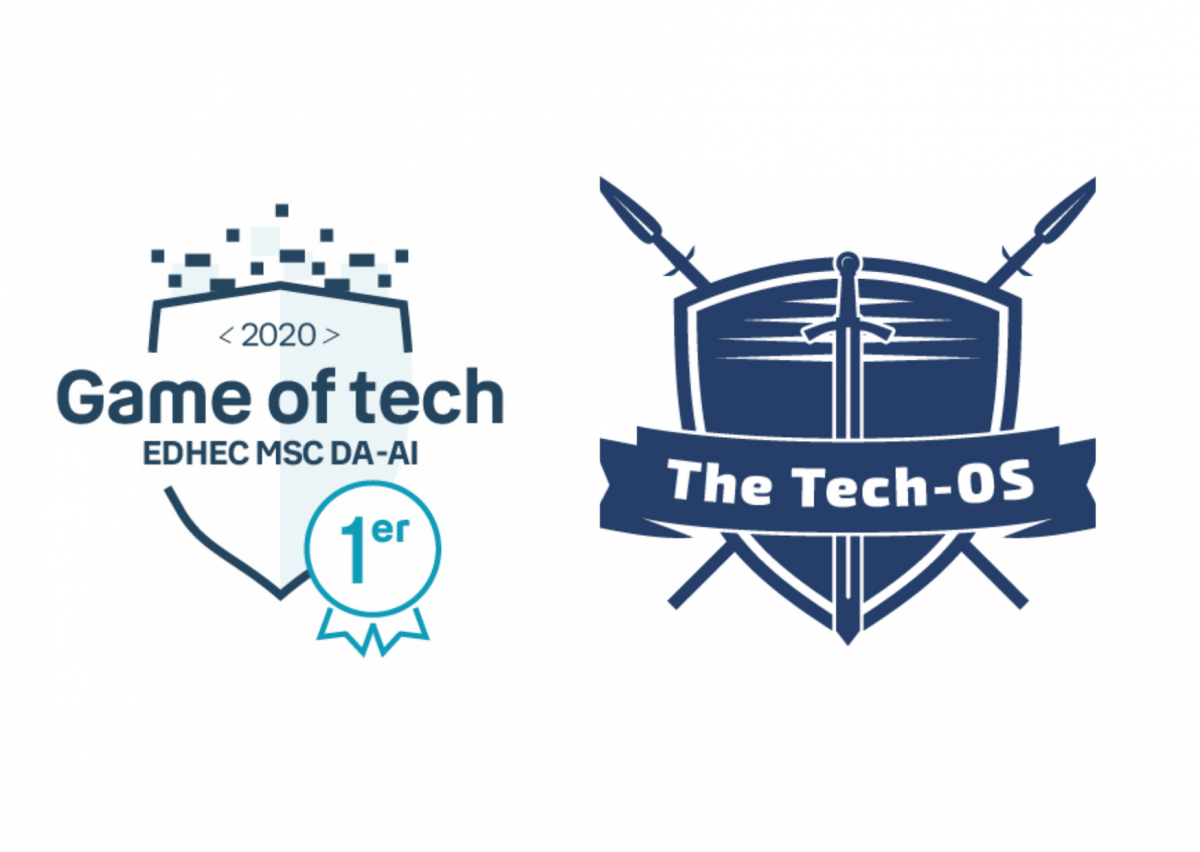 The Tech-OS team – Gaëtan Brison, Selma Benlouhidy, Younes Belhamdounia, Pauline Jouve, Alexis Beddok, and Claire Bizon Monroc – won the challenge. Claire Bizon Monroc sums up her experience:
"The 'challenge' began with a meeting on campus with the Bouygues and IBM teams. They explained their expectations and the tools that would be made available to us. Then we worked as a group to build a solution, which we presented to the jury in June. Our contacts in the two partner companies were always available to answer our questions. As far as group work was concerned, we had a lot of constraints with Covid-19 and were only able to see each other after class once in order to work together! For the rest of the time, we worked remotely: we called each other to divide up the tasks and to take stock of the work already done. From the beginning, everyone's prerogatives were clear: one part of the team took care of the algorithm part, one part took care of customer interaction and another part took care of the presentation. We proposed a two-in-one solution to enable Bouygues to increase lead conversion rates and decrease churn (i.e. customers terminating their contracts) at the same time. The initial idea came to us during an ongoing working session. Mr Hoang, who supervised the challenge, had presented to us the concept of 'bread points': to think of a customer's journey based on the different problems he/she encounters and which devalue his/her experience. To attract or retain these customers, we then worked on using all possible data – personal information, package use, monitoring of site navigation – to identify their motivation as accurately as possible and built our entire approach around them. Working in a group is always a challenge, but the health situation brought added constraints! We had to adapt and change our working methods; this was an experience that will prove useful to us. We also worked a lot with our partners on the presentation of our solution to the jury. This taught us how to work on a value proposition and to translate a technical solution into business benefits in a powerful way."