Otherwise Magazine: Interview with Gérard Moufflet, one of the EDHEC's most generous donors
Otherwise, the EDHEC magazine, interviewed Gérard Moufflet, the Founder and CEO of Acceleration International. He is one of the school's most generous donors, providing support in particular for…
Reading time :
4 Dec 2018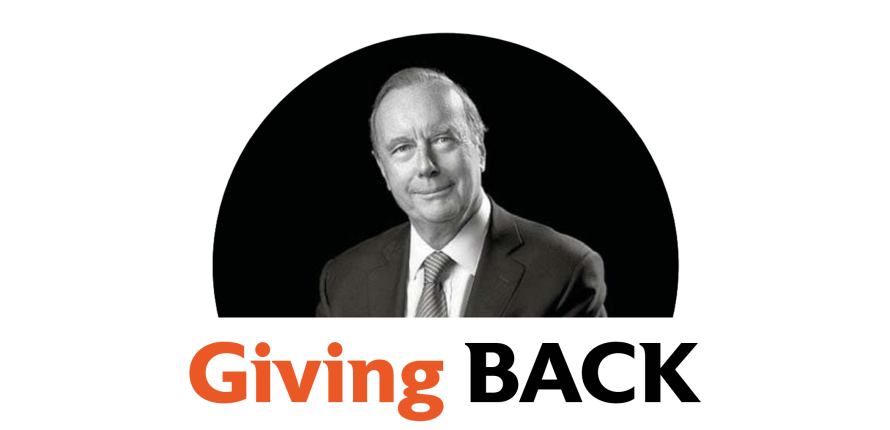 Otherwise, the EDHEC magazine, interviewed Gérard Moufflet, the Founder and CEO of Acceleration International. He is one of the school's most generous donors, providing support in particular for student scholarships.
Gérard Moufflet is the Founder and CEO of Acceleration International, a principal investment firm based in Boston, specializing in investments in the healthcare sector in North America and Europe. An EDHEC graduate, he is one of the school's most generous donors, providing support in particular for student scholarships.
What were the keys to your success?
G.M.: I was fortunate to have been granted a two-year fellowship, with the support of EDHEC, to study in the U.S. and being entrusted with challenging professional assignments. The key was finding good mentors along the way that helped me learn and grow. Most became lifelong friends. But, it's not only a matter of who you're lucky enough to meet; you also need to make an effort to identify them, get close to them and give them a chance to support you.
How did you make decisions about your career?
G.M.: I'd say I was opportunistic, by this I mean that I was ready to try new paths, even when I didn't have a lot of experience. One of my first jobs was doing value analysis in a plant, even though I didn't have a manufacturing background. I joined Baxter, a U.S. healthcare company, after responding to a newspaper ad. I was given 'impossible' missions like buying 100% of a Spanish strategic business at a time its government authorities did not allow it, and dealing with some fairly truculent communist unions while reducing headcount in Italy. Being open to new opportunities repeatedly led to rich new experiences. 
Is that what precipitated your jump from Baxter to private equity?
G.M.: Yes, that's a good example. I was in Boston looking at a plant for a new business we were interested in entering and got a call from a headhunter, who asked me about my interest in private equity. I was fully occupied with my current responsibilities so, at first, I wasn't very responsive. But, when he came to Logan Airport to meet me and made his case on a Friday night before I flew to Europe, it made an impression and I listened. Six months later, I joined Advent International and was responsible for the healthcare practice worldwide.
Most of your investing has been in healthcare. Was that a conscious decision?
G.M.: I didn't plan a career in healthcare but benefited from the opportunities I was given in the field. I learned a great deal at Baxter, which grew, in Europe, from a $70 million to $2 billion company in the 17 years I was there. Later on, I gained knowledge as an investor in areas such as dental technologies and have seen the enormous difference that dental health makes to a person's overall health and quality of life. Today, I support non-profits in training dentists to enable treatment to underserved populations. 
What did you take away from EDHEC?
G.M.: There was, of course, the classroom experience, including learning Spanish and German, which opened additional opportunities to me. Serving as president of the student council helped me to develop leadership skills and how to work with great teams. I also carry with me the values that have always been important at EDHEC—such as integrity, courage, humility and the need to contribute to our world.
The support you provide is targeted particularly to helping individual students. What are your perceptions of today's generation?
G.M.: Today's young people seem unconstrained and ready to run through walls. Interacting with them, for example, when I've visited incubators, I've been struck by their energy, optimism and camaraderie. I'll never forget the support that I received early on, and I want to encourage young entrepreneurs and help them to succeed. I also want to help EDHEC leverage the support it provides to students and start-ups. A personal objective of mine is to encourage alumni to increase donations, since so far, it has not been our tradition.
What practical advice on careers do you have for the generation entering today's workforce? G.M.: I've already mentioned finding mentors and being open to new opportunities. International experience is, of course, a given today. It's also important to serve in a line job, early in one's career, if possible, and not to stay too long in consulting or finance. The experience of launching products, facing customers, overcoming setbacks and learning human values in working with teams is irreplaceable. Most of all, make sure your family is your priority. They're the pillars of your life. 
[column cols="6"]
GERARD MOUFFLET
Career highlights
— Harris Communication
— Baxter International – Corporate Vice President, responsible for European and African Operations, Head of Worldwide Strategic Planning for dialysis product line
— Advent International – Managing Director at one of the world's leading Private Equity Investment firms
— Acceleration International – CEO and Founder
[/column]
[column cols="6"]
Education
— Graduate of EDHEC and University of Pittsburgh with MBA (1969)
— Advanced Management Program at Harvard Business School
Other activities
— Chairman of the French Cultural Center
— Chairman of the Board of Fellows of the Harvard Dental School of Medicine
— Chairman of the Advisory Board of Arizona School of Dentistry and Oral Health
— Trustee of the Massachusetts Eye and Ear (a Harvard Medical School affiliate)
— Member of the Board of the Massachusetts Medical Industry Council (MassMEDIC)
— Chevalier de l'Ordre du Merite National
— Multiple board memberships of private companies in Europe and the United States
[/column]
Helping HAND
[column cols="6"]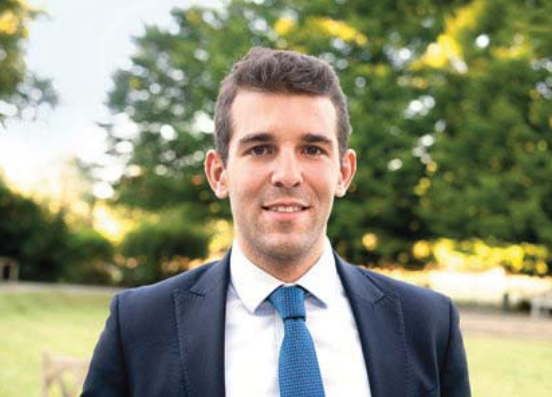 [/column]
[column cols="6"]As he puts the finishing touches on a Social Sciences dissertation in finance that will cap his dual degree from EDHEC and the London School of Economics, Dylan Mehdi Schonké is looking forward to life's next chapter —in equity sales—with energy and confidence. "You need to believe in yourself; otherwise, no one else will," is a personal motto. Already, he can look back at the challenges overcome to reach where he is today. "I don't ever forget where I came from," he says. "I grew up in a neighborhood plagued with drug sales and burning cars. My family didn't have the means to support me and I had to work hard to get where I am today. However, I'll always be thankful for the values my parents passed on to me." For his educational achievements, which also included a gap year at Pace University in New York, he credits the scholarships and loans received through EDHEC. "It made it possible for me to complete my studies, including the invaluable experience of living abroad and learning new cultures and languages. Getting this support also made me feel less alone and reinforced my commitment to giving back by helping others in turn. Never give up. There's always a way if you work hard."
Find out more about Otherwise
[/column]