Over 5000 learners enrolled to increase their skills in climate change and sustainable investing
A major redirection of resources is required from all areas of economic activity to tackle climate change in a decisive manner. Although solutions cannot solely come from finance, finance will play a…
Reading time :
9 May 2022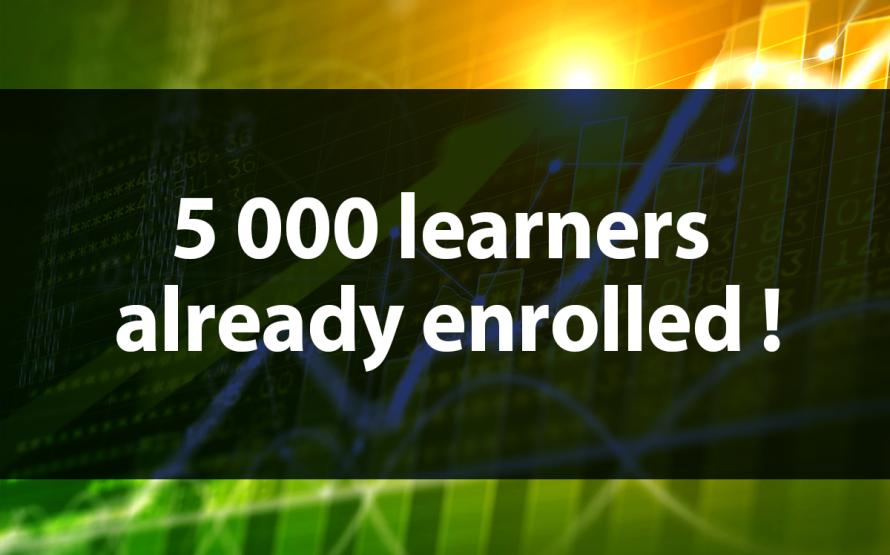 A major redirection of resources is required from all areas of economic activity to tackle climate change in a decisive manner. Although solutions cannot solely come from finance, finance will play a major role in the redirection of resources required in the energy transition.
With an expertise drawn from backgrounds ranging from nuclear engineering to finance, EDHEC faculty members collaborate to provide a 360 holistic view of climate change, leading to a better understanding of how financial markets can be used and mobilized for this unique challenge:
Riccardo Rebonato, Professor of Finance, EDHEC Business School, EDHEC-Risk Institute
PhD in Science of Materials, Stony Brooks University, NY, USA
Doctorate in Nuclear Engineering, Milan University, Italy
Lionel Martellini, Professor of Finance, EDHEC Business School, Director, EDHEC-Risk Institute
PhD UC Berkley
Gianfranco Gianfrate, Professor of Finance, EDHEC Business School, EDHEC-Risk Institute
PhD Bocconi University, Milan, Italy
Emanuele Chini, PhD Candidate in Finance, EDHEC Business School, Teaching assistant, EDHEC Business School
The Climate Change and Sustainable Investing Specialisation includes 4 MOOCs that will allow learners to obtain a better understanding of the complex relationship between climate change and the economy and finance:
Science and Engineering of Climate Change

Economics and Policies of Climate Change

The Finance of Climate Change

Climate Aware Investing
Over 5,000 people have already registered for one or more of the 4 modules in the last 8 months
EDHEC-Risk Institute is offering a comprehensive programme, different from all other certifications. This innovative programme help learners understand global warming with a wide perspective ranging from the science to the finance of climate change.
The additional strength of theses online courses can be seen on a larger scale: MOOCs are not only an opportunity to master specific career skills; they also offer a chance to tap into a broad community of learners with a rich diversity of backgrounds and cultures.
But let's give the last word to some of the testimonials of learners, all available on the Coursera platform.
"Very insightful and scientific: facts and science with limited opinions... very useful and insightful."
"At last a scientific lecture on climate change and means to (try to) tackle it."
"The Finance of Climate Change course is a really good basic course involving climate change related financing and risk involved to financing institute, investors etc .Financial resources and sound investments are needed to address climate change, to both reduce emissions, promote adaptation to the impacts.
"Concepts are clearly delivered through videos plus abundant references. It is a must-take course if you are interested in Climate Change and Sustainable Investment."
"A fantastic overview for non-financial experts on currently on-going climate change finance. Most useful!"
"The materials that you provided, including the most updated reading materials, delivered by a clear way of explaining, really help me, as someone with non-economics background, to understand about this topic of Climate Aware Investing without any noteworthy problems. The case study excel file is also really helpful for me to grip a better sense on how to do a replication strategy."
Discover more about the the specialisation Climate Change and Sustainable Investing