Private equity is in constant evolution
Reading time :
28 Mar 2023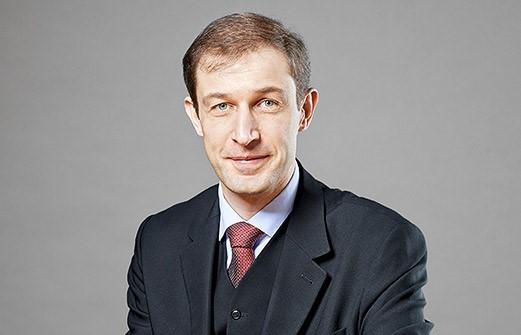 What can you tell us about your field of research?
Private markets remain substantially unexplored today. This may be surprising, seeing as how the financing of private companies is as old as the notion of the corporation itself and, thus, predates the stock exchange. The main reason is probably that modern private market financing ‒ that is, through fund investments ‒ dates back to the 1960s and 1970s. Consequently, it is a large field of investigation that is being progressively researched and documented. One of the hurdles is the lack of data. Another is that most of the theoretical background has been designed for the financing of listed companies. This theoretical framework is often ill-adapted to exploring private markets. Analysing private markets requires extra work to design specific analytical tools to take into account, for example, the so-called "lack of liquidity" of private assets.
Before teaching, you had some work experience in private market research. How do you bring this experience to the classroom?
Understanding private markets requires theoretical and empirical knowledge. Theory, alone, is not sufficient, most notably because it is under construction. Empirical knowledge is born out of practice and this practice evolves fast. My work experience is valuable, therefore, as it provides practical knowledge to complement the theory. It is also a deep well of examples, illustrations, and practical cases that we can explore in class. Hopefully, my work experience also provides students with some expert knowledge and advanced content that can help them confidently apply for jobs in private markets and which they can apply in their early professional career.
Is there a must-read for students before attending your course?
Yes, there is a textbook: Introduction to private equity, debt and real assets. When I started to lecture, it became rapidly apparent that the depth, breadth, and technical nature of the content required more than just a few hours of lectures and business cases. As there was no textbook, I wrote it. By making it mandatory reading, we have significantly increased the level of knowledge of students, giving them an edge when applying for jobs. The current third edition has grown in size and depth as our body of knowledge has expanded, but also as the asset class has evolved and gotten more diverse and complex. It includes, in particular, developments in private debt and private real assets, two segments of private markets that are growing fast and recruiting a lot of young professionals.
Are there prerequisites to attending your course?
Yes. Knowledge of accounting and valuation is necessary, as well as an understanding of business law. Marketing, strategy, and negotiation are also useful to better understand the dynamics of the asset class and its functioning. 
Will students work on business cases?
Yes, intensively. Seventy-five percent of the class is composed of workshops, business cases and live exercises. Notably, we do a business case "live", without preparation. Then, the students have to prepare a series of business cases that they present to their peers. There is also a business case that incorporates role-playing features.
What are the latest trends in private equity? Does sustainable finance have an impact on the sector?
Private equity is in constant evolution. Some financing structures have re-emerged (such as special purpose acquisition companies, or SPACs, which had essentially disappeared for a while) and others have emerged recently (such as general partner-led restructuring). Investment strategies have evolved. Venture capital has focused on new industrial sectors, such as machine learning and big data. Leveraged buyout (LBO) has grown through so-called buy-and-build strategies.
Sustainable finance has been integrated into private markets. Some funds are compliant with Article 9 of the Sustainable Finance Disclosure Regulation in Europe. Others have included the Sustainable Development Goals and many fund managers have signed the United Nations Principles for Responsible Investment. Some funds are focused on renewable energy and some fund managers have launched funds with sustainable investing as their core investment strategy.
In your course description, you write that private equity has a growing influence on the global economy. How so?
Private equity has direct or indirect control over a large portion of developed economies. According to some studies, the businesses owned by LBO funds are collectively the second-largest employer in the US, after Walmart. Venture capital has financed some of the major recent breakthrough technologies in IT and biotechnology. As companies remain private for longer, they rely more on private equity. The influence of this financing technique is, therefore, increasing substantially ‒ and expected to continue to increase, especially as companies can now be sold from one fund to another (and thus stay private even longer).   
What do you expect your students to have mastered on completion of your course on private equity in terms of knowledge and skills?
The aim of this course is to provide students with a comprehensive perspective on the financing chain of private companies. They should be able to see it as a system and navigate the different investment strategies, identifying the actors and their motivations. They should be able to understand how a private equity fund is invested, what the different steps are, how private companies are analysed and valued, what the factors of negotiation are, and how fund managers work and create value. By the end of the class, they should be able to understand the context of a transaction and be able to work in a team, be it on the buyer's or the seller's side.